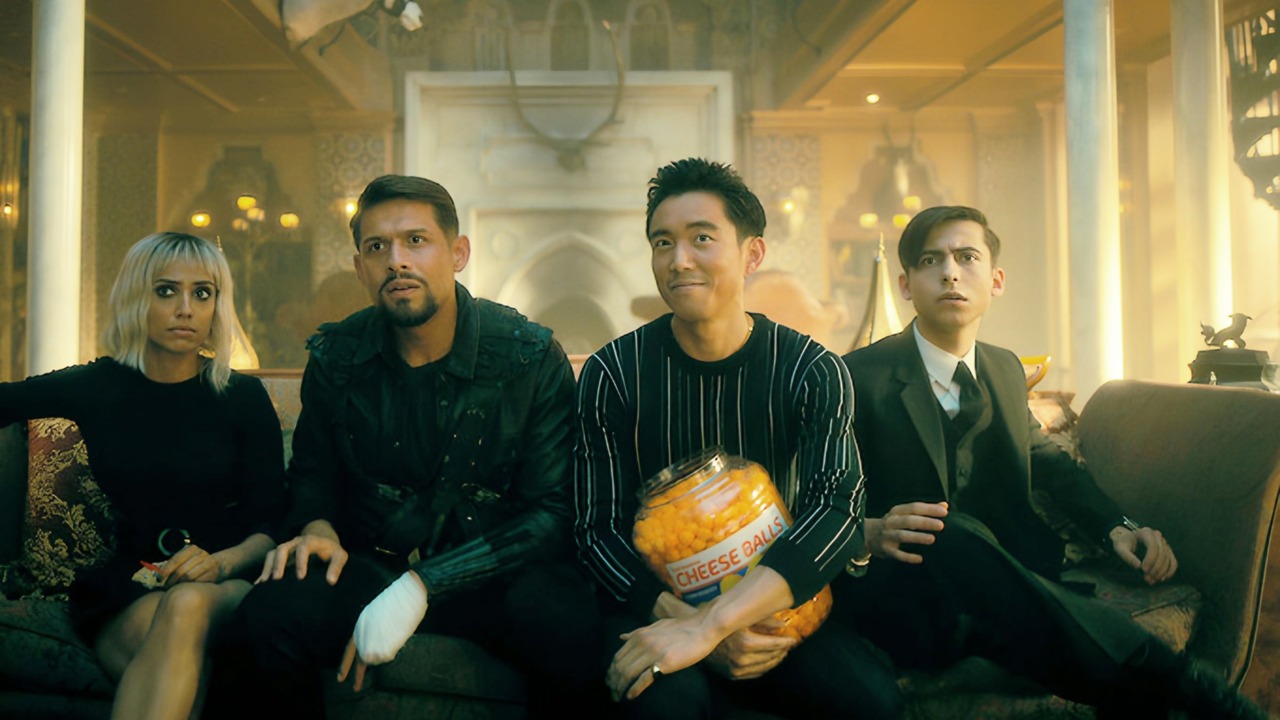 The fourth and final season of The Umbrella Academy is again returning to the sets for a 2-day reshoot as early as next week. The shortened final season wrapped up filming in June 2023.

The 2-day long reshoot will begin on Sunday, November 12, and will end on November 13 in Toronto, Canada. Neville Kidd will return as a director for this reshoot. Earlier, we reported that Kidd is directing the sixth and final episode of Season 4. Does this mean that the ending is getting changed, or is it something that was missed?

Netflix has already confirmed that the fourth and final season of The Umbrella Academy will return in 2024. As per my guess, 'The Umbrella Academy' Season 4 is likely to be released during the second quarter of 2024. The streamer has also announced the show to be part of Geeked Week 2023, where we might see a teaser or behind-the-scenes footage of Season 4. I also heard a rumor that Netflix might announce a new Umbrella Academy spin-off series during the Geeked Week event. Earlier, we reported about a spin-off series based on The Sparrow Academy.

Season 4 has added three new faces to the cast. Nick Offerman plays Dr. Gene Thibedeau and Megan Mullally plays his wife Dr. Jean Thibedeau - the couple is a mild-mannered Midwestern community college professors, whose lives get a lot less sense when they get caught up in some timeline-twisting chaos. David Cross also joins the cast as Sy Grossman - an upstanding yet shy business entrepreneur and family man. Sy is desperate to reconnect with his estranged (and unnamed) daughter; he would go to any length to reclaim her.

Creator Steve Blackman has already revealed the title of the first episode of Season 4, which will be titled, "The Unbearable Tragedy of Getting What You Want." The episode is written by Steve Blackman and Jesse McKeown and will be directed by Jeremy Webb. Elliot Page, Tom Hopper, David Castañeda, Aidan Gallagher, Justin H. Min, Emmy Raver-Lampman, Robert Sheehan, Ritu Arya, and Colm Feore will reprise their roles in the superpowered dysfunctional family in Season 4. Paco Cabezas has directed the series finale, titled, End of The Beginning."

In the Season 3 finale, everyone except Allison steps on the seven-star symbol, which activates the reset button but drains their powers. Allison kills Reginald and presses the reset button after realizing the process is killing them. Allison is reunited with Claire and Ray in the new universe, the Hotel Obsidian is gone, Luther is alive and no longer an ape-man, Five and Diego's severed limbs are recovered, Sloane is missing, and everyone has lost their powers. As the siblings divide, a resurrected Reginald surveys the city, which is now under his command, alongside his wife Abigail, who has resurrected. Ben rides the Seoul subway, which is similar to the one on which he was born, in a mid-credits scene.

Steve Blackman is the creator and showrunner while also serving as executive producer alongside Jeff F. King, Mike Richardson, Keith Goldberg, and Jesse McKeown. Co-executive producers are Gerard Way and Gabriel Bá, the creators of the graphic novels that inspired this series. The show is produced for Netflix by UCP, a part of Universal Studio Group.