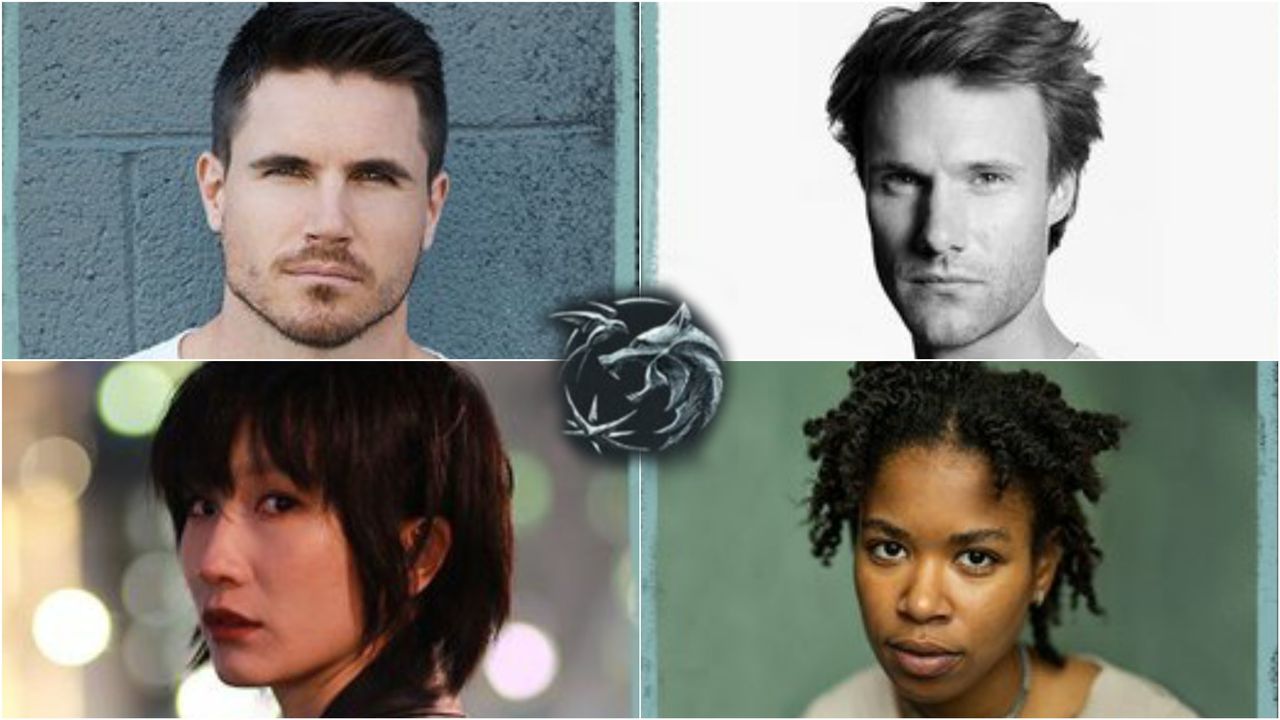 Netflix has confirmed four new actors, who have joined the Season 3 cast of The Witcher currently filming in the UK.

Joining the third season cast are Robbie Amell, Meng'er Zhang, Hugh Skinner, and Christelle Elwin.

Hugh Skinner is playing Prince Radovid - A Royal playboy and King Vizimir's younger brother, Radovid finds himself unexpectedly on the inside of Redanian Intelligence. Radovid, with his good looks and intoxicated charm, astounds with how insightful he can be in political matters, but it's all a game until someone gets injured.

Christelle Elwin is Mistle - A member of The Rats, a group of misfit teenagers who steal from the rich and give it to themselves - and occasionally the poor. She is tough on the streets, skeptical of everyone, and hungry for vengeance until a chance meeting changes everything.

Robbie Amell as Gallatin - Gallatin, a natural fighter, leads an army of guerrilla Scoia'tael fighting for Nilfgaard. Gallatin's fearlessness in speaking the truth, along with his devotion to his people, eventually leads him to a power struggle with Francesca. Robbie Amell is known for "Upload," "Code 8," and "Resident Evil: Welcome to Raccoon City."

Meng'er Zhang Plays Milva - Milva is a strong and brilliant huntress who was adopted by the dryads of Brokilon Forest. Exact archery skills combined with a stone-cold survival instinct make her a dangerous adversary in the harsh Continent - those who cross her do so at their risk. Meng'er Zhang is known for her role in "Shang-Chi and The Legend of The Ten Rings."

'The Witcher' Season 3 began filming on April 4 in London, UK. The filming is also expected to take place in different parts of Europe and the UK.

In Season 3, As the Continent's monarchs, mages, and creatures compete to capture her, Geralt takes Ciri of Cintra into hiding, determined to safeguard his newly reunited family from those who threaten to destroy it. Yennefer, entrusted with Ciri's magical training, guides them to the safe citadel of Aretuza, hoping to learn more about the girl's latent powers; instead, they find themselves on a battlefield of political corruption, dark magic, and betrayal. They must fight back, risking everything, or risk losing each other forever.

Season 3 episodes will be directed by Stephen Surjik, Gandja Monteiro, Loni Peristere, and Bola Ogun.

Returning cast for season 3 includes Henry Cavill, Freya Allan, Anya Chalotra, Bart Edwards, Mimî M. Khayisa, Royce Pierreson, Wilson Mbomio, and Mecia Simson.