Netflix has revealed the teaser trailer for the third season of 'The Witcher,' which confirms its premiere date. Henry Cavill's final season of The Witcher will be released in two parts. The Witcher Season 3 Part 1 will release on June 29, 2023, while Part 2 will release on July 27, 2023. Note: A Full-Length Trailer will be revealed later this week.

The newest season of the series inspired by the second installment in Andrzej Sapkowski's Witcher book series, Time of Contempt, will see the Geralt of Rivia reckoning with his feelings after two seasons of steely, tough-guy detachment.

The three names we hear in the teaser are Geralt, Yennefer, and Ciri, with Geralt screaming out for Yennefer and Ciri first, and Ciri's voice crying out: "Geralt!" From the beginning, these three have been the focus of the plot. Whatever length of time the three are physically together, their emotional tie is greater than ever, which means they're battling harder than ever for themselves and each other. Simply put, the stakes are enormous, as evidenced by the violent action sequences in the trailer.

While there has been no shortage of death and destruction in The Witcher's first two seasons, Season 3 elevates the stakes even higher. Competing factions are on the hunt for Ciri, who is now recognized as the most powerful being on the Continent — and thus the most wanted. She's also a fearful teenager who happens to be Geralt's Child of Surprise, an orphaned princess who has formed strong bonds with the White Wolf and Yennefer. The three have had plenty of squabbles, but now they must figure out how to protect one another, a task with far-reaching consequences that could lead to all-out war.

Netflix has confirmed that this season will the final appearance of Henry Cavill as Geralt of Rivia, and he will be replaced by Liam Hemsworth, the streamer hasn't revealed if Liam will play the same character or he will be another Witcher.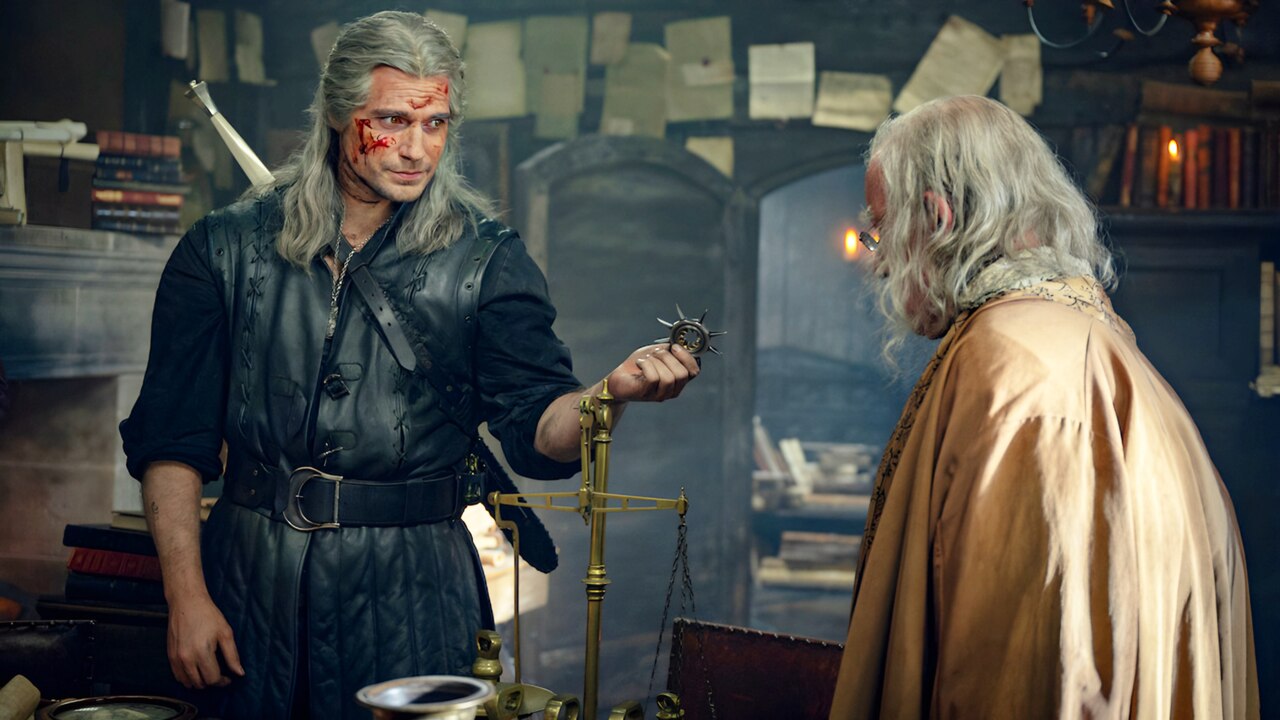 In Season 3 of 'The Witcher,' as the Continent's monarchs, mages, and creatures compete to capture her, Geralt takes Ciri of Cintra into hiding, determined to safeguard his newly reunited family from those who threaten to destroy it. Yennefer, entrusted with Ciri's magical training, guides them to the safe citadel of Aretuza, hoping to learn more about the girl's latent powers; instead, they find themselves on a battlefield of political corruption, dark magic, and betrayal. They must fight back, risking everything, or risk losing each other forever.

Season 3 has added four new actors to the cast - Robbie Amell as Gallatin, Meng'er Zhang Plays Milva, Hugh Skinner as Prince Radovid, and Christelle Elwin as Mistle. Returning cast for the upcoming season includes Henry Cavill, Freya Allan, Anya Chalotra, Bart Edwards, Mimî M. Khayisa, Royce Pierreson, Wilson Mbomio, and Mecia Simson.

Lauren Schmidt Hissrich is the creator and showrunner of The Witcher, which is based on the bestselling book series by Polish writer Andrzej Sapkowski, Henry Cavill stars in the series, which has previously been adapted into a hit video game franchise.