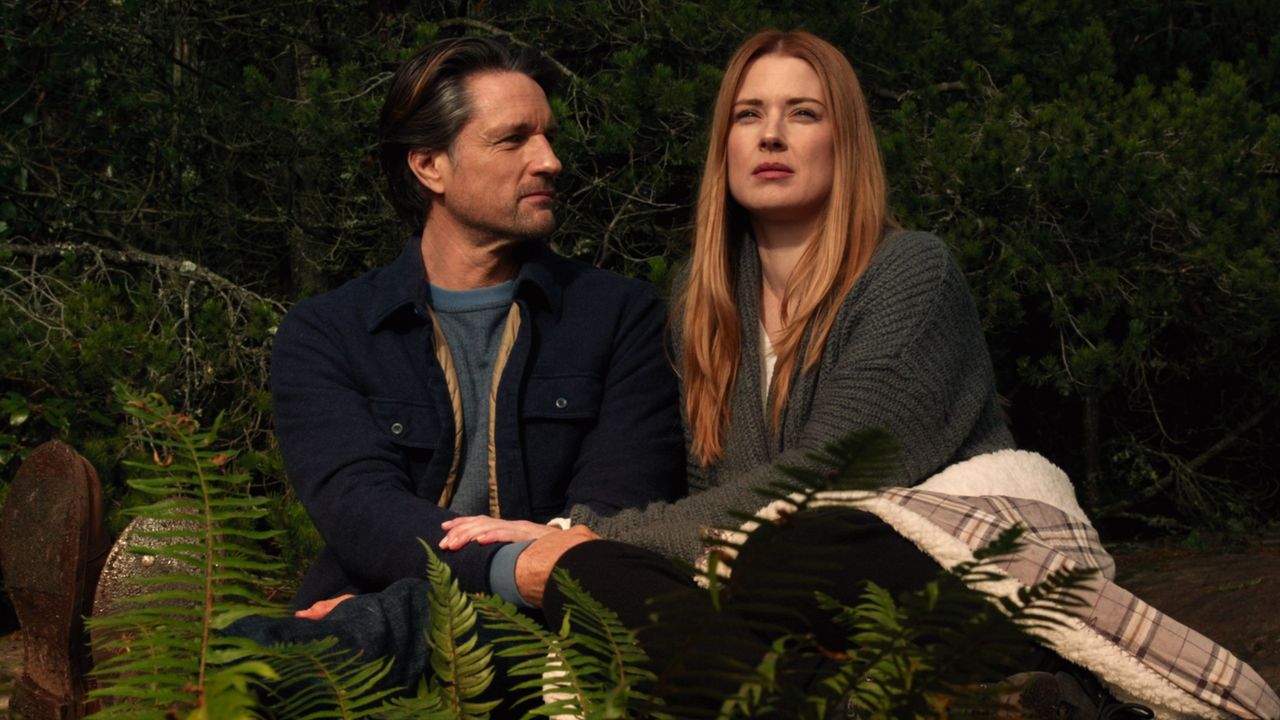 Netflix has officially renewed 'Virgin River' for the fourth season, which we have confirmed with our Netflix source. Season 4 of the romantic-drama series has already begun production last week on Tuesday in Vancouver, British Columbia, Canada.

It's not exclusive info as it is already out in the public that the show has begun production on season 4. I got this info last week's Saturday and decided not to publish it because I thought Netflix has already made the official announcement, and I might have missed it. However, I am very surprised to see that Netflix has not made the decision public yet, even though the renewal is official on paper, and budget and other resources have been allocated for the fourth season.

Martin Wood is returning as director in season 4. He has previously directed 12 episodes in the series including five episodes in the third season. Nimisha Mukerji will be a new director, who will direct few episodes this season. Nimisha has previously directed one episode of "Motherland: Fort Salem" and the Disney Channel series "Gabby Duran & The Unsittables."

Season 3 of the series arrived on Netflix on July 9th and it was trending in Netflix's top 10 shows for almost a month in the US and many other countries. Season 3 of the series has also made 'Virgin River,' into the list of all-time most-watched shows on Netflix, a list where shows like Narcos, and Stranger Things rule.

The third season of 'Virgin River' ended on a cliffhanger when Melinda told Jack about her pregnancy, as he tries to propose to her. However, Melinda is not sure if Jack is the true father of the child. As soon as she tells him that she is not sure who the father is, season 3 ends.
When will be 'Virgin River' Season 4 Released on Netflix?

The Filming of season 4 is currently scheduled to wrap on November 30. We can expect 'Virgin River' season 4 to arrive in the first quarter of 2022.

Based on Robyn Carr's Virgin River novels, the series follows Melinda, who responds to an ad for a job as a midwife and nurse practitioner in the rural Northern California town of Virgin River, thinking it will be the ideal place to start over and leave her unpleasant memories behind. But she soon realizes that small-town life isn't as simple as she thought. Before she can truly call Virgin River her home, she must first learn to mend herself.

The regular cast of 'Virgin River' includes Alexandra Breckenridge as Melinda Monroe (Mel), Martin Henderson as Jack Sheridan, Colin Lawrence as John Middleton (Preacher), Tim Matheson as Vernon Mullins (Doc), Benjamin Hollingsworth as Dan Brady, Grayson Gurnsey as Ricky, Sarah Dugdale as Lizzie, Lauren Hammersley as Charmaine Roberts, and Annette O'Toole as Hope McCrea.

The executive producers of the show include Sue Tenney, Robyn Carr, Roma Roth, Christopher E. Perry, and Jocelyn Freid. Sue Tenney serves as the showrunner. Ian Hay is the producer.