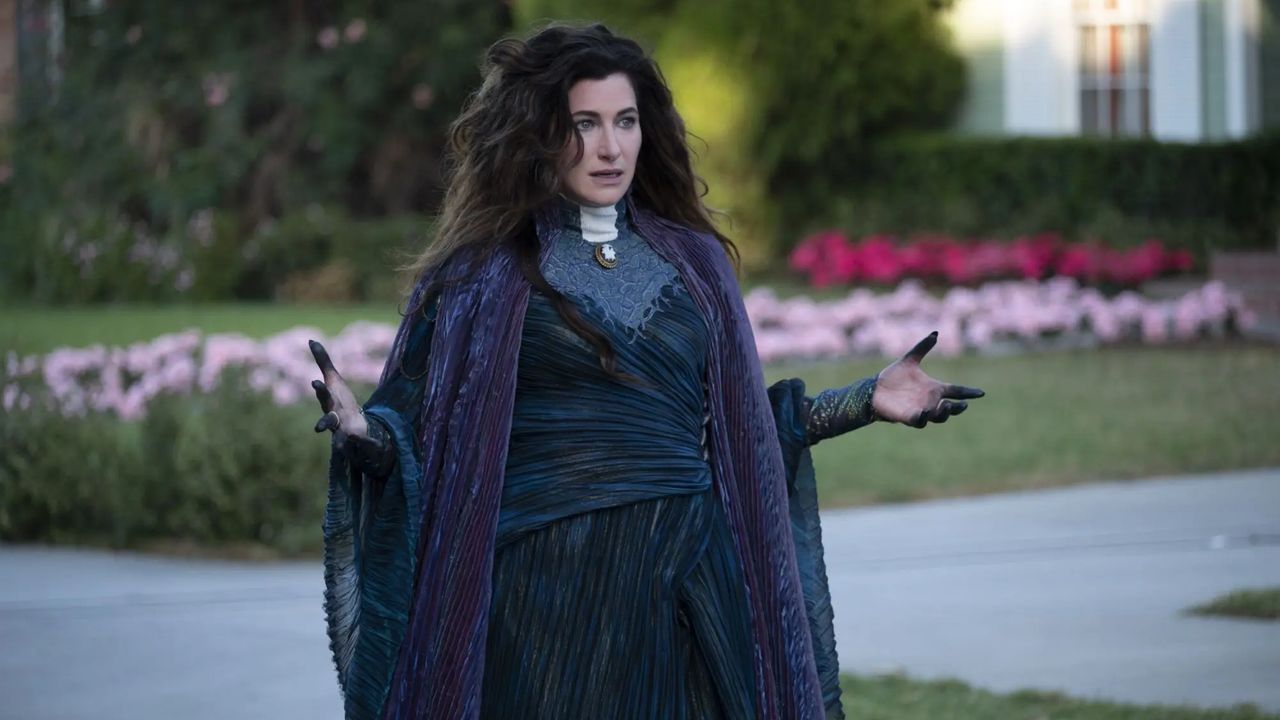 A spinoff series of "WandaVision" with Kathryn Hahn returning as Agatha is reportedly in the works at Disney Plus. The spinoff is in early development at the streamer, however, it is yet to be confirmed by Marvel Studios or Disney.

According to Variety, the series will be a dark comedy with Hahn reprising her role as powerful witch Agatha Harkness. Hahn was also called Agnes in the WandaVision series. Also returning as executive producer and writer is Jac Schaeffer, head writer of "WandaVision." Schaeffer signed an overall deal with Disney and 20th Television in May this year. Both Hahn and Schaeffer have not confirmed this fresh news yet.

The plot of the series is also kept under the wraps but it is likely to be a sequel starting soon after the ending of Wnadavision along with stories connecting Agatha's long history.

Agatha Harkness attempts to seize Maximoff's chaotic magic in the series finale of the limited series "WandaVision," but is interrupted by The Vision, who tries to kill Maximoff. Maximoff's Vision appears and battles The Vision throughout Westview. Harkness frees the residents of the town from Maximoff's captivity, and they persuade her to open the barrier. She comes to a halt when Vision and the twins start to dissipate, but not before Hayward and S.W.O.R.D. arrive. Before assisting the twins in stopping S.W.O.R.D., Rambeau discovers that "Pietro" is an actor called Ralph Bohner and frees him from Harkness' control. After Vision restores his memory, the Vision flees. Maximoff places magical runes around the barrier that prevent Harkness from using magic and traps her in the "Agnes" persona.

Set Three weeks after the events of Avengers: Endgame, WandaVision is a limited series created by Jac Schaeffer based on Marvel Comics featuring the characters Wanda Maximoff/Scarlet Witch and Vision. It is the first television series in the Marvel Cinematic Universe (MCU) produced by Marvel Studios.

Kathryn Hahn is also known for Hotel Transylvania 3: Summer Vacation, Central Park, Mrs. Fletcher, Parks and Recreation, and Transparent. She will also appear in Netflix film & Knives Out sequel, Knives Out 2, and Apple TV Plus series The Shrink Next Door.

It was Agatha all along!