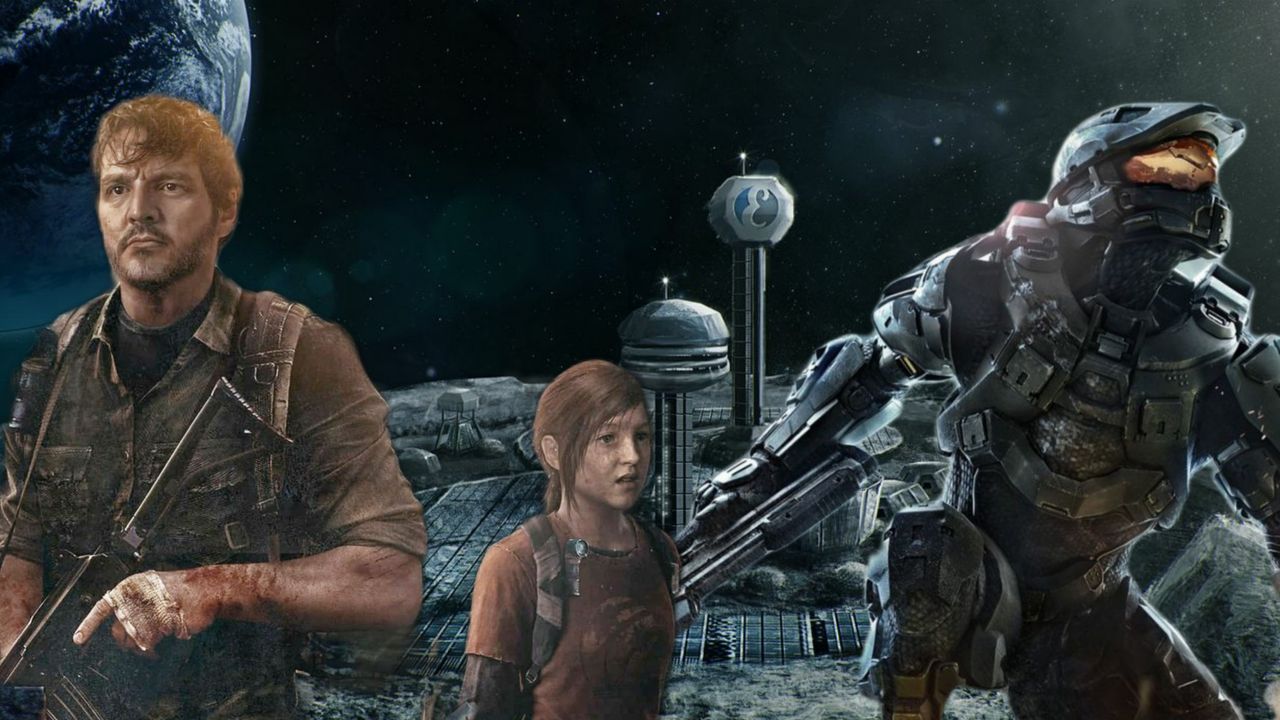 In the era of streaming, TV shows belonging to any genre come and go. More frequently are the Sci-Fi shows, which have large budgets, and if they fail the expectations of the producers, even by a bit, they get to go faster than the others. The Expanse was only one among many that got picked up by a new distributor when the original one canceled it.

The Expanse recently ended with Season 6 on Prime Video and Lost in Space with Season 3 on Netflix, leaving the fans to look out for new options. There are many ongoing sci-fi shows, which are doing well on TV and streaming giants. It includes Foundation and Invasion on Apple TV+, Raised by Wolves on HBO Max, Westworld on HBO, a variety of Star Wars shows on Disney+ and Star Trek on Paramount Plus.

We have also made a list of new Sci-Fi shows that might interest you. This list doesn't include any ongoing sci-fi shows or any shows from existing TV and film franchises - Marvel, Star Wars, DC Comics, Dune, and Star Trek.

Halo (Paramount+):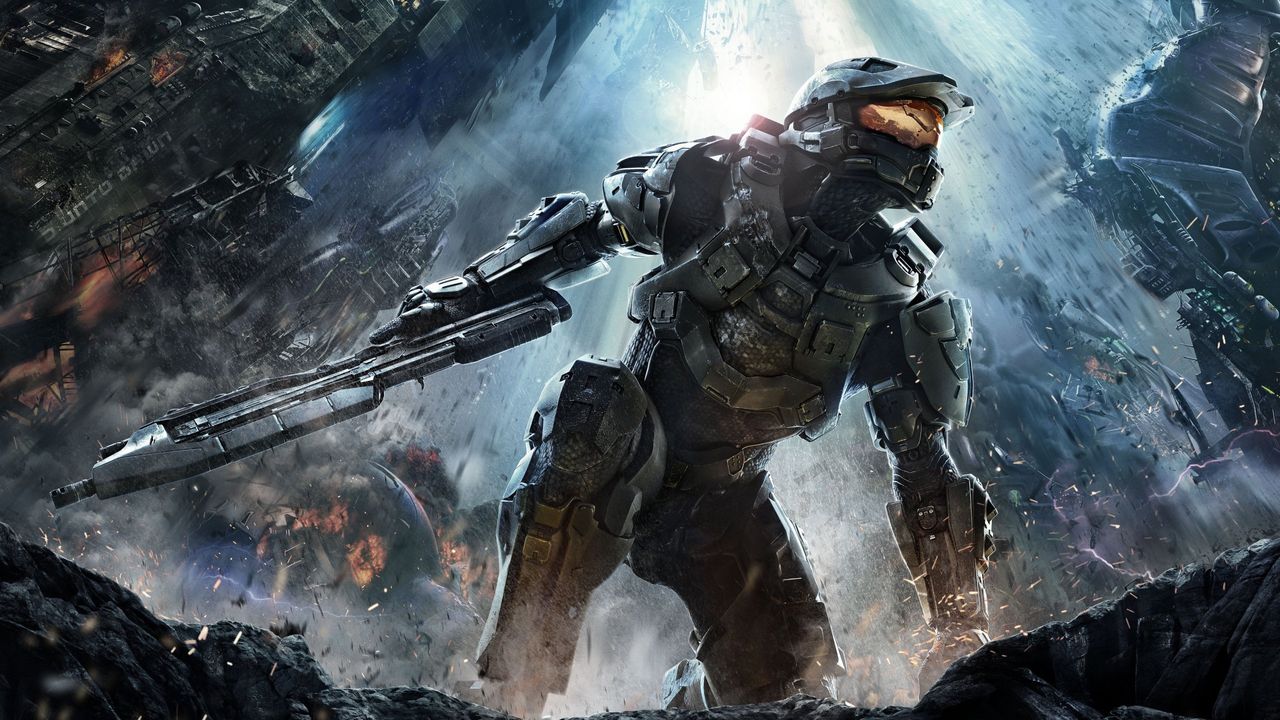 With an estimated budget of $200 million, Halo is one of the most anticipated shows of 2022. Paramount has revealed the first trailer, which has already impressed the video game fans and most of them are waiting for it. The first episode of the show will release on March 24 on Paramount+. It will reportedly premiere on Prime Video and Netflix in the countries where Paramount streaming service is not available. Halo has been reportedly renewed for the second season by the streamer.

Halo is set to follow an epic struggle between humans and an alien threat known as the Covenant in the 26th century. Halo will intertwine carefully developed personal storylines with action, adventure, and a vividly envisioned futuristic vision. Watch the trailer here.

Current Status: Release Date announced - March 24, 2022.

1899 (Netflix):
After the huge success of the German-language series, Dark, Its creators are back with another mind-bending sci-fi mystery-thriller. '1899' is set to be a multi-language mystery thriller series set in Europe. It will have eight one-hour-long episodes in the first season.

1899 follows the mysterious circumstances surrounding an immigrant ship's passage from Europe to New York. The passengers, who come from a variety of backgrounds and nationalities, are brought together by their ambitions and goals for the new century and their future overseas. Their quest takes an unexpected turn when they uncover a second ship adrift on the open sea that had been missing for months. What they discover on board will transform their journey to the promised land into a nightmare-like conundrum, intertwining each passenger's pasts through a web of secrets. Announcement article

Current Status: Production Complete. Expected to release in 2022.

Night Sky (Previously Titled - Lightyears) (Prime Video):
Led by J.K. Simmons, Lightyears is expected to be a slow-burn sci-fi series just like Counterpart where Simmons was the lead as well. The series began production soon after it was announced. Even though not much is known about the series, we can expect it to be good as we can trust the instincts of J.K. Simmons to be part of it.

"Lightyears" follows Franklin and Irene York, a couple who discovered a chamber buried in their backyard years ago that leads unexpectedly to a strange, deserted planet. Since then, they've carefully kept their secret, but when an enigmatic young man enters their lives, the Yorks' peaceful existence is abruptly upended... and the strange chamber they thought they knew so well turns out to be far more than they could have imagined. Filming announcement.

Current Status: Post-Production. Expected to release in 2022.

The Peripheral (Prime Video):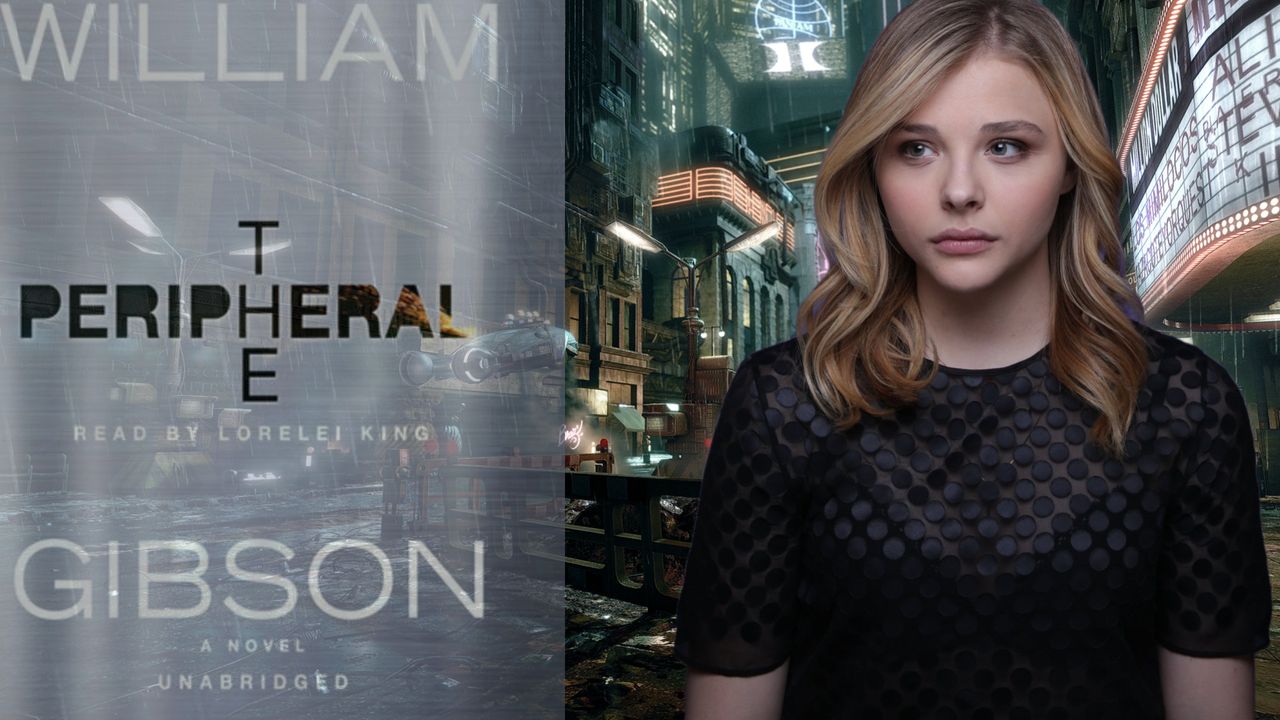 Chloë Grace Moretz is in the lead of this sci-fi series, which is based on William Gibson's novel, The Peripheral. The 8-episode first season of the series completed production in two phases - In the first phase, it was filmed in the United Kingdom for more than four months and in the second, it did for around two months in North Carolina, US.

'The Peripheral' will alternate between two futures 70 years apart including virtual time travel. It follows Flynne Fisher (Chloë Grace Moretz), a woman trying to hold together the pieces of her broken family in a forgotten corner of tomorrow's America. The series will alternate between Flynne's experiences and those of Wilf (Gary Carr), a publicist who lives in the early 22nd century, seventy years after Flynne's time and many decades after an apocalyptic period.

Current Status: Post-Production. Expected to release in 2022.

Moonhaven (AMC):
AMC's sci-fi utopian series "Moonhaven" is one of the most anticipated series at AMC in 2022. Production is currently underway in Ireland on the six-episode series which has a stellar cast. It stars Emma McDonald as Bella Sway, Joe Manganiello as Tomm Schultz, Ayelet Zurer as Maite Voss, Éva Magyar as Ennis, Dominic Monaghan as Paul Serno, Amara Karan as Indira Mare, and Kadeem Hardison as Arlo.

The series is set on Moonhaven, a utopian community built on a 500-square-mile Garden of Eden built on the Moon. It follows Bella Sway, a lunar cargo pilot and smuggler in 100 years in the future, who finds herself accused of a crime and stranded on Moonhaven to find solutions to the problems that will soon end civilization on Mother Earth. Bella, a skeptic in Paradise, is pulled into a plot to seize control of the artificial intelligence responsible for Moonhaven's miracles and teams up with a local detective to fight the forces that want to destroy Earth's only hope before they are destroyed.

Current Status: In Production. Expected to release in 2022.

The Last of Us (HBO):
"The Last of Us" is one of the most anticipated titles HBO is currently producing. With a reported budget of $10 million per episode, the first season is set to be bigger than Game of Thrones' final season. Created by Craig Mazin and Neil Druckmann, the 10-episode series is currently filming in Canada and is expected to release sometime in Summer 2022.

Set twenty years after modern society has been destroyed, "The Last Of Us" will follow Joel, a seasoned survivor, who is paid to transport 14-year-old Ellie out of a restrictive quarantine zone. What begins as a little job quickly turns into a terrible, devastating trip as they both must travel across the United States and rely on each other for survival.

Current Status: In Production. Expected to release in 2022.

Paper Girls (Prime Video):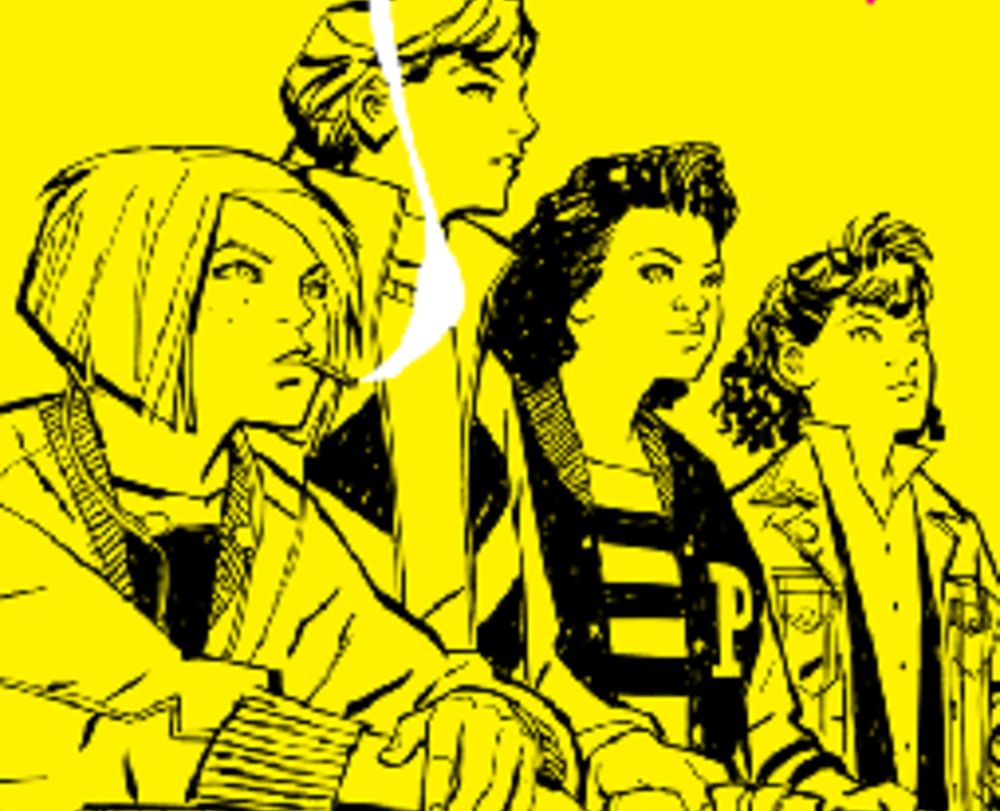 Based on the comic book series of the same name written by Brian K. Vaughan, Paper Girls is an upcoming Sci-Fi series on Prime Video. The 8-episode series has completed filming in October last year in Chicago.

Paper Girls follows four young girls who become accidentally involved in a conflict between opposing factions of time-travelers while out delivering papers on the morning after Halloween in 1988, setting them on an odyssey across time that will save the planet. They encounter future versions of themselves as they travel between our present, the past, and the future — and now must choose whether to accept or reject their fate.

Current Status: Post-Production. Expected to release in 2022.

Demimonde (HBO):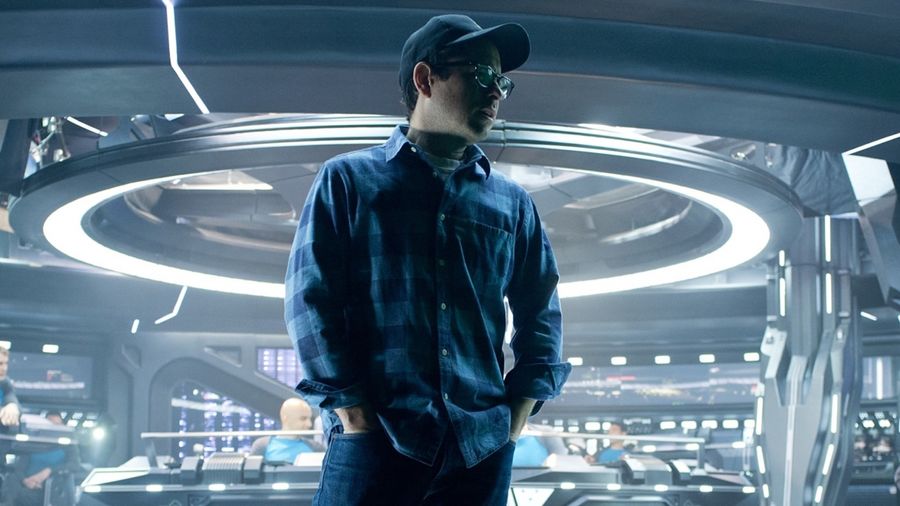 HBO's Demimonde also known as Contraband is J. J. Abrams' one of the most ambitious projects. It was first announced in 2018 and since then it is in active development. The project went through a tough bidding war between Apple and HBO and finally landed on HBO, which gave it a series order produced by Bad Robot Productions and Warner Bros. Television.

Demimonde has been described as "an epic and intimate sci-fi fantasy drama." The story is set to be "centered around a world's battle against a monstrous, oppressive force." The cast for the series is yet to be announced, but filming is expected to begin in April this year with an eye on a release in 2023.

Current Status: Pre-Production. Expected to release in 2023.

Beacon 23 (Spectrum and AMC):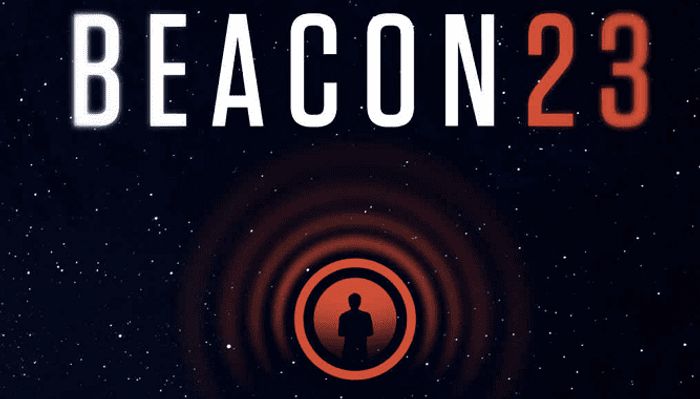 Popular for her role of Cersi in HBO's Game of Thrones series, Lena Headey is leading the AMC series Beacon 23, which is based on Hugh Howey's 2015 sci-fi novel of the same name. The series was originally ordered in November 2020 and has already gone through multiple delays. Currently, it is expected to begin production in March 2022 on the six-episode first season.

Beacon 23 follows two people — Headey's Aster and Stephan James' Halan — whose fates become entangled after they find themselves trapped together at the end of the known universe. When Aster mysteriously finds her way to Halan, a lonely beacon keeper on his lighthouse in the deepest reaches of space, a tense battle of wills unfolds as Halan wonders whether Aster is a friend or foe. Aster's skill to mask her goal and motives could make her a dangerous opponent" for her new companion.

Current Status: Pre-Production. Expected to release in 2022.

Three-Body Problem (Netflix):
Based on sci-fi books written by Liu Cixin, "The Three-Body Problem" will be created by David Benioff & D.B. Weiss and will cover all the three books in the trilogy -The Three-Body Problem," "The Dark Forest," and "Death's End." Production has reportedly begun in the UK last November and is expected to shoot in China sometime this year.

Three-Body Problem will follow a woman (played by Eiza González), who attempts to aid an alien invasion as revenge for the death of her father. The cast also includes MCU star Benedict Wong, Tsai Chin, John Bradley, Liam Cunningham, Alex Sharp, and Jovan Adepo. Announcement article.

Current Status: In-Production. Expected to release in 2023.

Fallout (Prime Video):
After the huge success of The Expanse, Amazon didn't hesitate to order new sci-fi shows. The series adaptation of the video game Fallout was announced a few months after the arrival of The Expanse Season 4 which became a big hit. Westworld creators Jonathan Nolan and Lisa Joy will serve as executive producers of the show, while Geneva Robertson-Dworet and Graham Wagner have been attached as showrunners. The show is set to begin production later this year.

"Fallout" is set in a world where the future envisioned by Americans in the late 1940s collapses in itself in 2077, resulting in a nuclear war. In an alternate historical timeline, it takes place in the mid-22nd century, decades after a worldwide nuclear war. The protagonist of Fallout is an unidentified resident of a Vault, which is part of a network of long-term nuclear bunkers, who is compelled to journey out into the wastelands to obtain a new Water Chip and save their fellow Vault residents. Announcement article.

Current Status: Pre-Production. Expected to release in 2023.