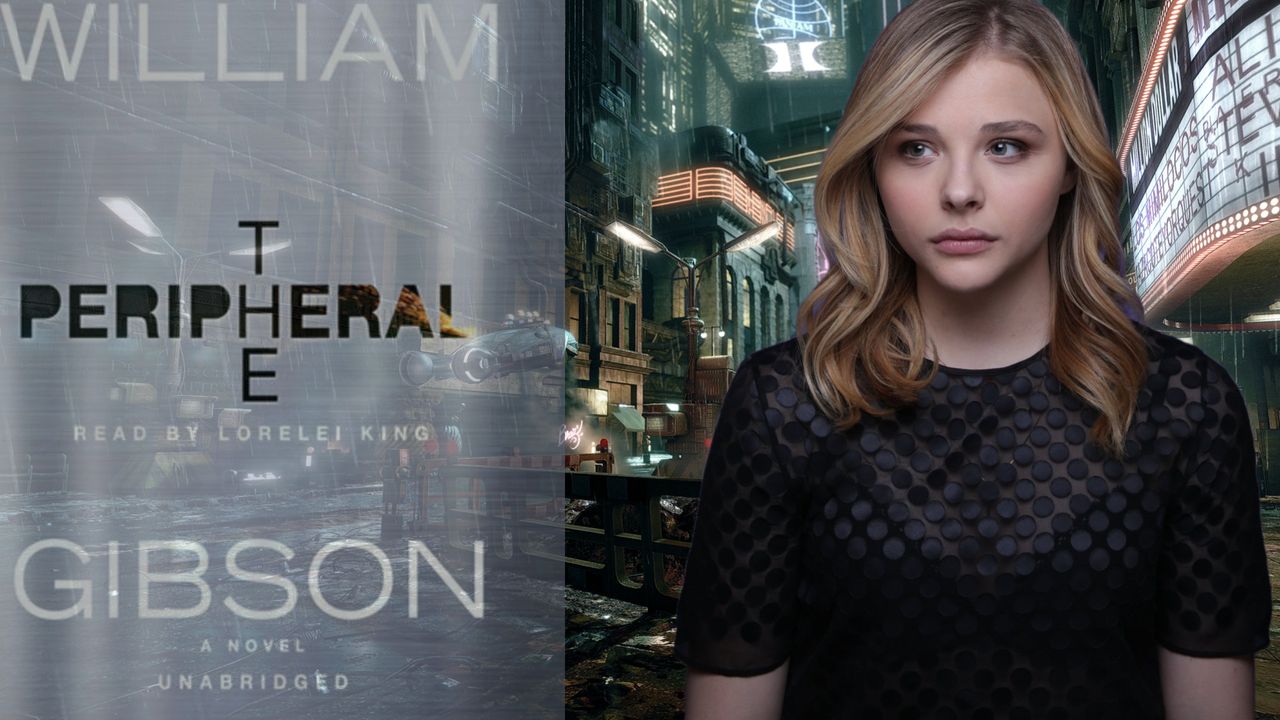 Amazon's Sci-Fi Series 'The Peripheral' has officially wrapped up filming this Friday in North Carolina. Starring Chloë Grace Moretz in the leading role, the eight-episode series began production on May 3, 2021, in London, United Kingdom, and then moved to North Carolina in September.

Moretz confirmed the production wrap via an Instagram post, where she wrote, "It's official! Season 1 of "The Peripheral" is wrapped! So proud of this show, the last 6 months have been incredible. Thank you to all the amazing crew and cast part of this show that made it so special. I truly can't wait for you all to see it."

'The Peripheral,' which is based on William Gibson's novel of the same name, will alternate between two futures 70 years apart including virtual time travel. It follows Flynne Fisher (Chloë Grace Moretz), a woman trying to hold together the pieces of her broken family in a forgotten corner of tomorrow's America. Flynne is smart, ambitious, and doomed. She has no future until the future comes calling for her.

In the 21st-century near future, Flynne Fisher works at a local 3D print shop and lives with her mother and her brother Burton (Jack Reynor), who suffered brain damage as a result of cybernetic implants he acquired while serving in the US Marine Corps' elite Haptic Recon unit. When Burton leaves for another town, he asks Flynne to take up his position as a security guard for Milagros Coldiron in a video game/virtual world. Flynne takes the job and observes that the gaming world resembles London, although it is significantly more empty and futuristic. Flynne is unsure whether this is real or a simulation.

The series will alternate between Flynne's experiences and those of Wilf (Gary Carr), a publicist who lives in the early 22nd century, seventy years after Flynne's time and many decades after the Jackpot, an apocalyptic period.

The cast of the series also includes Gary Carr as Wilf, Jack Reynor as Burton Fisher, Eli Goree as Conner, Charlotte Riley as Aelita, JJ Feild as Lev, Adelind Horan as Billy Ann Baker, T'Nia Miller as Cherise, Alex Hernandez as Tommy Constantine, and Austin Rising as Leon. Louis Herthum as Corbell Pickett, Chris Coy as Jasper, Melinda Page Hamilton as Ella, Katie Leung as Ash, and Alexandra Billings as Detective Ainsley Lowbeer are appearing in recurring roles.

The Peripheral is produced by Amazon Studios and Warner Bros Television, in association with Kilter Films. Executive producers are Scott B. Smith, director Vincenzo Natali, Jonathan Nolan, and Lisa Joy, Athena Wickham, and Steven Hoban. Greg Plageman is an executive producer and showrunner.

The Peripheral' will release on Amazon Prime Video in 2022.