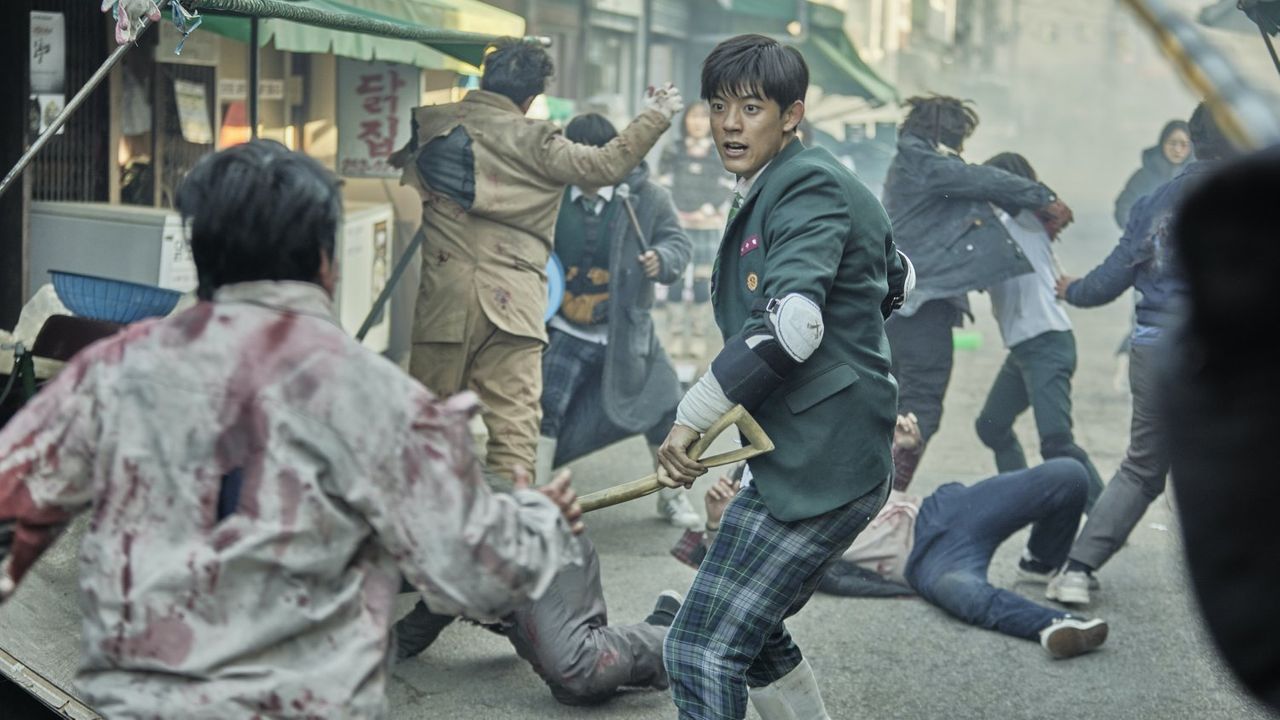 Zombie-Action Series 'All of Us Are Dead' has been officially renewed for Season 2 by Netflix. The official announcement will be made public during the Geeked Week on June 6.

We have already got the confirmation via our source and we also published an article (on May 17) on what to expect on the first day of Geeked Week. Season 2 announcement for 'All of Us Are Dead' was one of them. Earlier this week, Netflix revealed the official lineup for the event and this series is one of them.

The first season of 'All of Us Are Dead' was released on January 28 this year. It became a big hit soon after its arrival and reached Netflix's top 10 charts in more than 80 countries in the process it was also the #1 show in more than 10 countries for a few weeks.

Based on a popular webtoon by Joo Dong-geun, All of Us Are Dead is a Netflix original series that follows a group of teenagers stranded at a high school who find themselves in dangerous situations as they attempt to rescue from a zombie outbreak.

The first season of the series has 12 episodes and almost all of them were one or more than one-hour long. In the final episode of the season, Su-hyeok, On-jo, Dae-su, Hyo-ryung, Mi-jin, and Ha-ri, the six student survivors, find an abandoned railway, where the military ultimately saves them. Four months later, the government lifts martial law in Hyosan, but residents remain quarantined. Six Hyosan High students escape the camp and return to the ruins of their school. Nam-ra, who appears to be in good health despite being a half-zombie, meets them. Nam-ra claims there are a few others who escaped from the school like her, and Nam-ra tells the group she will return before jumping down the rooftop, leaving the others wondering after her.

The cast of young, talented actors including Park Ji-hu, Yoon Chan-young, Cho Yi-hyun, Lomon, Yoo In-soo, Lee You-Mi, and Lim Jae-hyeok bring a youthful vibe, adding color to the show.

All of Us Are Dead is based on Joo Dong-geun popular's webtoon, which has been called a "Korean-style zombie graphic novel" because of its crazy imagination, captivating plotline, and careful details. The project has been greatly awaited since it was announced that Netflix will convert it into a series. Following the TV series Beethoven Virus, The Legendary Police Woman, and the current successful film Intimate Strangers, director Lee JQ has created several crazes. And writer Chun Sung-il, known for his versatility across genres with TV series LUCA: The Beginning, The Slave Hunters, and film series The Pirates, collaborated to convey a group of students' desperate battle for survival in just another ordinary high school.

Read our 'All of Us Are Dead' Season 1 Review.