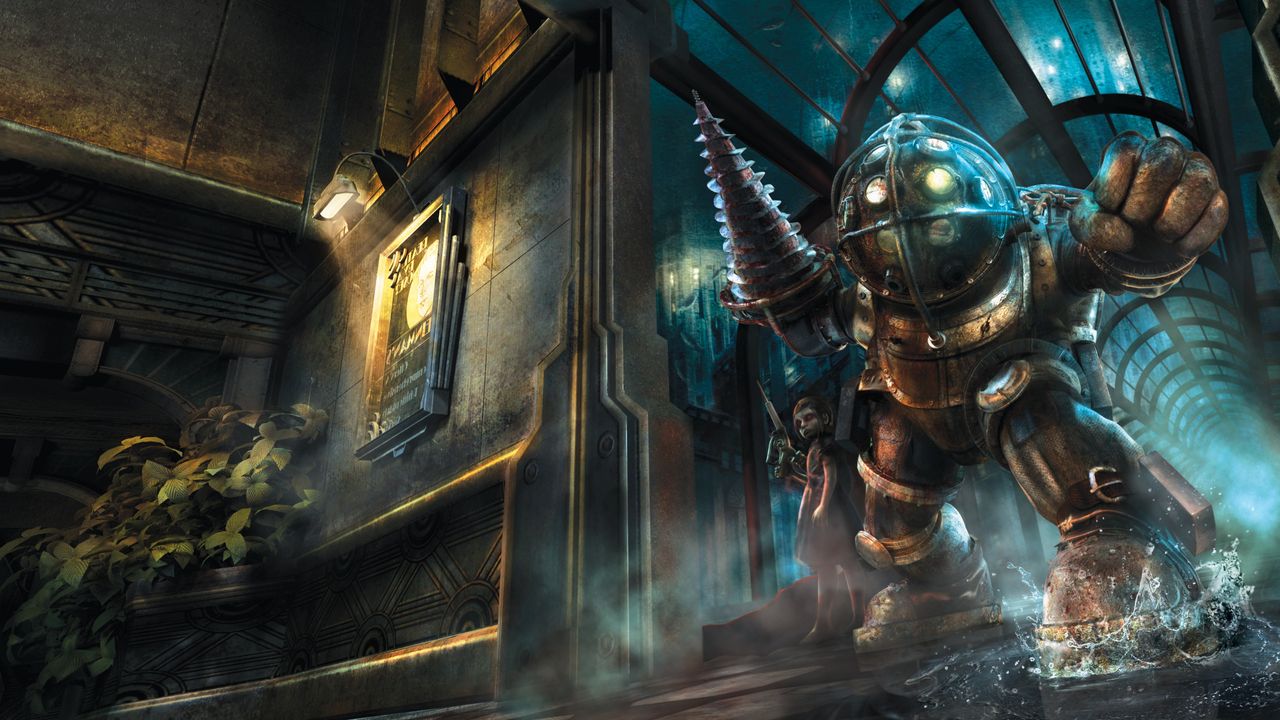 It's been almost two years since the highly anticipated BioShock live-action movie adaptation was first announced, and we haven't heard much about it. BioShock is a very popular franchise in the gaming arena, so any kind of news regarding its film adaptation will certainly excite the fans.

What's the Current Status of Netflix's Live-Action 'BioShock' Movie?

Last year, Netflix confirmed that I Am Legend director Francis Lawrence has been hired to helm the film, while the script will be written by Blade Runner 2049 screenplay writer, Michael Green.

As per the latest update, both are still attached to the project, and Netflix is satisfied with the progress. The WGA strike delayed the process for a bit, but as per Michael Green, things are getting back in line. In an interview with Collider, Michael Green said that Netflix is positive about it, just like they were before the strike. He also informed us that the script was reworked again after the strike. Green said that he is regularly in touch with director Francis Lawrence and refining the draft as per the suggestions.

Unfortunately, Green didn't give any deadline by which the film could go into production. He says that he is optimistic and loves the project and its genre, and hopes to have an update regarding it soon.

'BioShock' Netflix Movie Expected Release Date

Since the film is yet to get into production, it won't be ideal to predict a release date. But if we go with how things work in film production, we are unlikely to see this film before the end of 2026, and that's possible only if everything goes according to the plan, otherwise, we might see the film coming only by 2027 or 2028.

What Could be the Story of 'BioShock' Netflix Movie?

Netflix hasn't confirmed anything regarding the plot of the film, but it is likely to be based on the first game in the series. BioShock takes place in Rapture, a huge underwater metropolis planned and built in the 1940s by individualist business mogul Andrew Ryan, who sought to establish a utopia for society's elite to prosper unfettered of government oversight and "petty morality."

The first video game follows Jack, who is a passenger on a plane that crashes in the Atlantic Ocean in 1960. As the sole survivor, Jack travels to a nearby lighthouse, which has a bathysphere terminal that transports him to Rapture. Atlas contacts Jack via radio and directs him to tackle the dangers of the destroyed city. Atlas asks Jack for assistance in stopping Ryan, pointing him to a moored bathysphere where he claims Ryan has imprisoned his family. Atlas advises Jack to kill the Little Sisters in order to harvest their ADAM when he first sees them. Dr. Tenenbaum, on the other hand, intervenes and demands that Jack spare them, supplying him with a plasmid that can remove the sea slug from their bodies and liberate them from their brainwashing.

What More Do We Know About Live-Action BioShock Adaptation?

Roy Lee for Vertigo Entertainment and Francis Lawrence for 2K, are the producers of the film, while the executive producers are Cameron MacConomy and Strauss Zelnick for Take-Two Interactive.

Developed by Irrational Games and published by 2K, the award-winning and critically acclaimed BioShock game franchise includes BioShock, BioShock 2, and BioShock Infinite. Set in several dystopian and visionary landscapes gone wrong, the series blends sci-fi and horror to pose unique existential and societal questions that reshaped how game stories could be told - all while rewarding sharp shooting, clever planning, and lethal improvisation with pulse-pounding action gameplay. BioShock has sold over 39 million copies worldwide, including original releases, re-releases, remastered versions, and bundled collections, and is widely regarded as one of the most acclaimed and adored series in gaming.