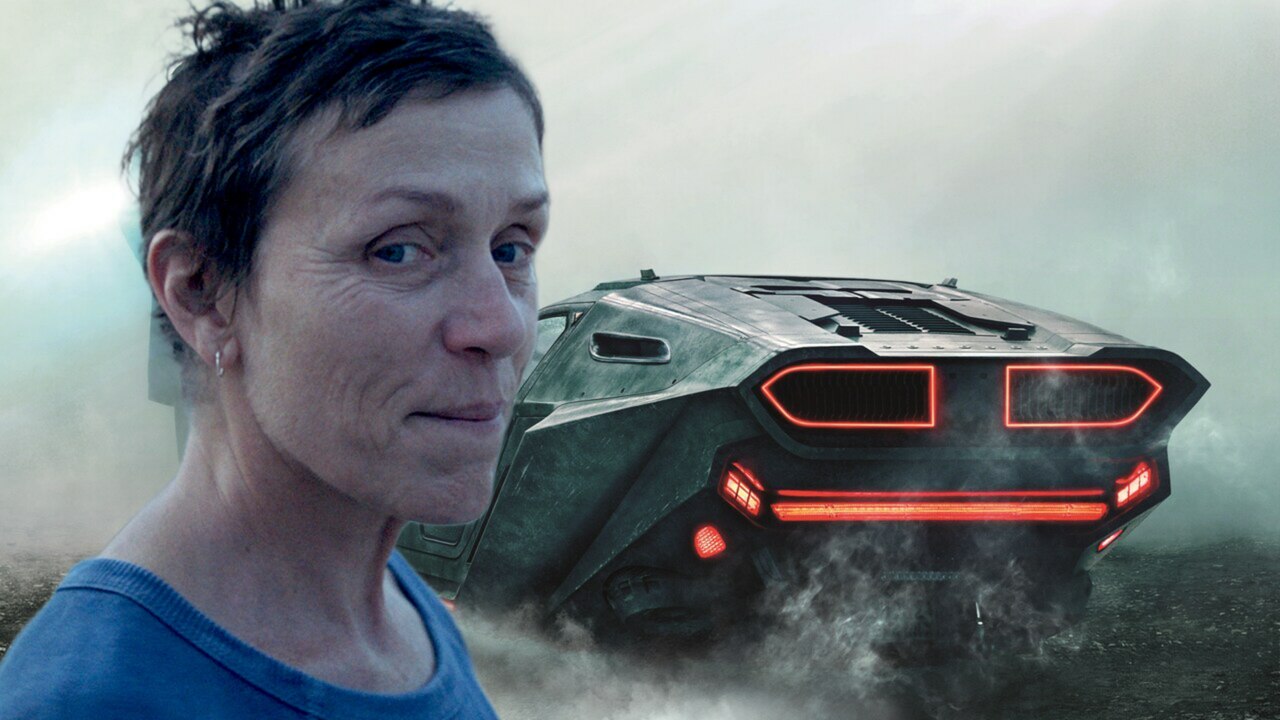 This week Amazon's upcoming sci-fi series Blade Runner 2099 has received multiple updates, while it's still a rumor, Oscar winner Frances McDormand seems to be in talks to star in the series, which will be a direct sequel to Blade Runner 2049.

The rumor comes from industry insider Daniel RPK who tells that the actress could join another rumored actress Jodie Comer, who might play a character called, Cora. If McDormand officially joins the cast, she will play Owen.

Apart from the casting news, we can exclusively confirm that the filming of the series has been delayed to October 2023, and the reason behind it seems to be Ridley Scott's busy schedule this Summer. Earlier, filming was due to begin in July 2023 in Belfast, Ireland, which has now been postponed to October 2023 with no change in filming location. There might be further delays if Jodie Comer officially joins the cast as she also has a busy schedule till the end of the year.

Frances McDormand has won three Oscars for Best Actress for her performances in Fargo (1996), Three Billboards Outside Ebbing, Missouri (2017), and Nomadland (2020). She also received an Academy for Best Picture for Nomadland, which she produced. She recently appeared in Women Talking, which was also nominated for the Oscars.

We have also exclusively reported that Jeremy Podeswa and Ridley Scott are the two confirmed directors of the series as of now. There could be more directors joining the show, but there is no confirmation as of now. Podeswa whose credits include Game of Thrones, will direct the pilot of this series. Blade Runner 2099 is a limited series, so the episodes number can be anywhere between six to ten. Silka Luisa, who has written the script and executive producing the series, will act as the showrunner. Tom Spezialy and Monica Revilla are also part of the writing team.

As the name suggests, 'Blade Runner 2099' will be set 50 years after the events 2017 movie Blade Runner 2049. Any other detail regarding the film is yet to be revealed officially including the cast, characters, and the number of episodes. The show will reportedly have a high budget and in terms of quality, it won't be any less than the 2017 film. Amazon is fast-tracking this series, which means the 2024 release is probably on the cards.

Blade Runner 2099 will be produced by Alcon Entertainment (The Expanse) in collaboration with Scott Free Productions and Amazon Studios. Andrew Kosove and Broderick Johnson, Michael Green, Ben Roberts, Cynthia Yorkin, David W. Zucker, Clayton Krueger, Tom Spezialy, Frank Giustra, Isa Dick Hackett, and Marina Brackenbury are also executive producers on this one-season limited series.