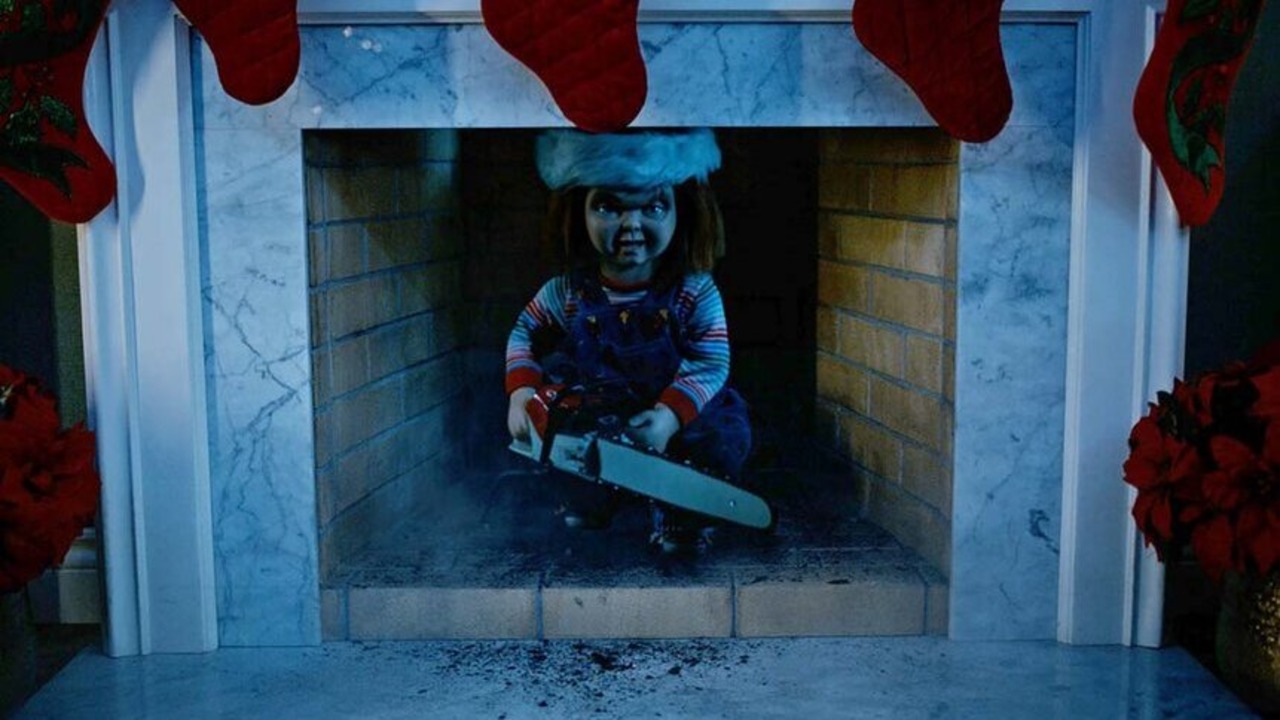 The third season of Chucky, which officially began pre-production this Monday, is all set to return to shoot this April. The USA Network/Syfy series was renewed for the third season last month after NBC Universal confirmed that it was one of the top 10 ranked cable dramas of 2022.

As per the official schedule, 'Chucky' Season 3 will begin filming on April 27, 2023, in Toronto, Canada, and will take four months to officially wrap on August 28, 2023. 'Chucky' Season 3 is currently scheduled to premiere sometime in Fall 2023.

"Chucky," which comes from Universal Studio Group's UCP division, is a continuation of the film franchise about the killer doll, "Chucky." The series stars include Zackary Arthur as Jake Wheeler, Björgvin Arnarson as Devon Evans, Alyvia Alyn Lind as Lexy Cross, Jennifer Tilly as Tiffany Valentine, Alex Vincent as Andy Barclay, Christine Elise as Kyle, Devon Sawa as Father Bryce, Lachlan Watson as Glen and Glenda Tilly, Fiona Dourif as Nica Pierce, and Brad Dourif as the voice of Chucky / Charles Lee Ray.

In the third season's finale, A flashback shows Chucky Prime performing the ritual to swap bodies with Dr. Mixter before Andy killed the doll. Chucky, now in her body, retrieves a new Good Guy doll from her office and transfers himself into it (resulting in the police discovering Dr. Mixter's body). Glenda and Tiffany decide to save them by transferring them into the Glen/Glenda doll as Glen's condition worsens. They perform the ritual after killing a suspicious cop, transferring both twins into the doll and renaming themselves G.G. Tiffany sends G.G. to England so that they can learn more about their origins.

Jake and Lexy enroll in group therapy weeks after returning home, and Lexy invites Jake and Devon to spend Christmas at her house. Jake and Devon, along with Lexy and Mayor Cross, mend their broken relationships on Christmas Eve. Chucky and Tiffany, who are looking for Caroline's Belle doll, arrive at the house. When Mayor Cross comes down the stairs, Chucky murders her, and Tiffany does not intervene when Lexy arrives and murders Chucky. Tiffany tries to transfer her soul into the Belle doll but fails when it is revealed to be Chucky in disguise, and he attacks Tiffany. In the end, Chucky recaps the season's kills just like he did in the first season.

Don Mancini is behind this series as writer, director, and showrunner. Executive producers are Mancini, Nick Antosca, Alex Hedlund, David Kirschner, and Jeff Renfroe.

Chucky follows the murderous adventures of the notorious killer doll. Chucky crosses paths with archenemies, old allies, and new prey, as he seeks to inspire fear and mayhem wherever he goes. Below is the Season 3 announcement teaser.