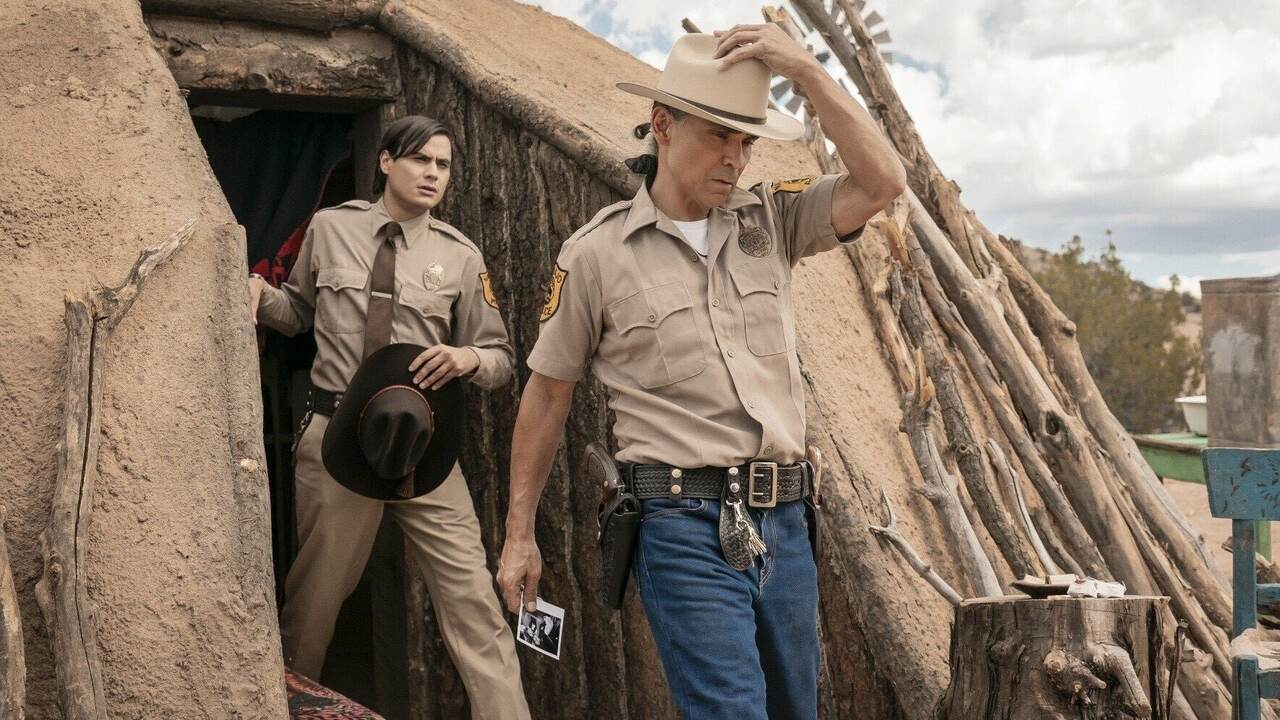 The second season of the Western Noir Thriller Series, 'Dark Winds' has officially begun production in Santa Fe, New Mexico. New Mexico Film Office Director, Amber Dodson confirmed that production will also continue through 2023 in and around Santa Fe and Tesuque Pueblo.

The filming for the second season is expected to wrap in March 2023. AMC has already confirmed that the six-episode 'Dark Winds' Season 2 will premiere in 2023. Season 2 production will employ 18 New Mexico crew members, 10 background/extras, and 5 New Mexico principal actors.

The first season premiered on June 12, 2022, and was renewed for the second season within a month of its debut which drew 2.2 million viewers on AMC. The sixth and final episode of Season 1 which premiered on July 17, 2022, has a viewership of 1.26 million.

Directed by Betsy Burke, "Dark Winds" is based on the iconic book series, "Iconic Leaphorn & Chee," by Tony Hillerman. Set in the 1970s on a remote Navajo Nation outpost, "Dark Winds" follows Lieutenant Joe Leaphorn and Deputy Chee as they investigate crimes and mysteries not just at work, but also within themselves. Billy Luther, the writer of the first season, will direct one episode in Season 2.

"This once-in-a-lifetime creative team and cast have delivered something truly special with Dark Winds," said Dan McDermott, president of entertainment and AMC Studios for AMC Networks. "We can't wait to share the rest of this thrill ride of a first season with the fans and follow Joe Leaphorn and Jim Chee into a second season on AMC and AMC+ next year."

The series stars Zahn McClarnon as Joe Leaphorn, Noah Emmerich as Whitover, Kiowa Gordon as Jim Chee, Jessica Matten as Bernadette Manuelito, Rob Tepper as Pete Samuels, Jeremiah Bitsui as Hoski, and Stephen Conn.

John Wirth is the showrunner and executive producer of "Dark Winds" Season 2, he took over the role from Vince Calandra, who was the showrunner of the first season of the AMC series. The series was created by Graham Roland, who also serves as executive producer. Zahn McClarnon also executive produces and stars in the film. Executive producers include Robert Redford, Chris Eyre, George R.R. Martin, Annie Hillerman, Vince Gerardis, and Tina Elmo. Produced by AMC Studios.