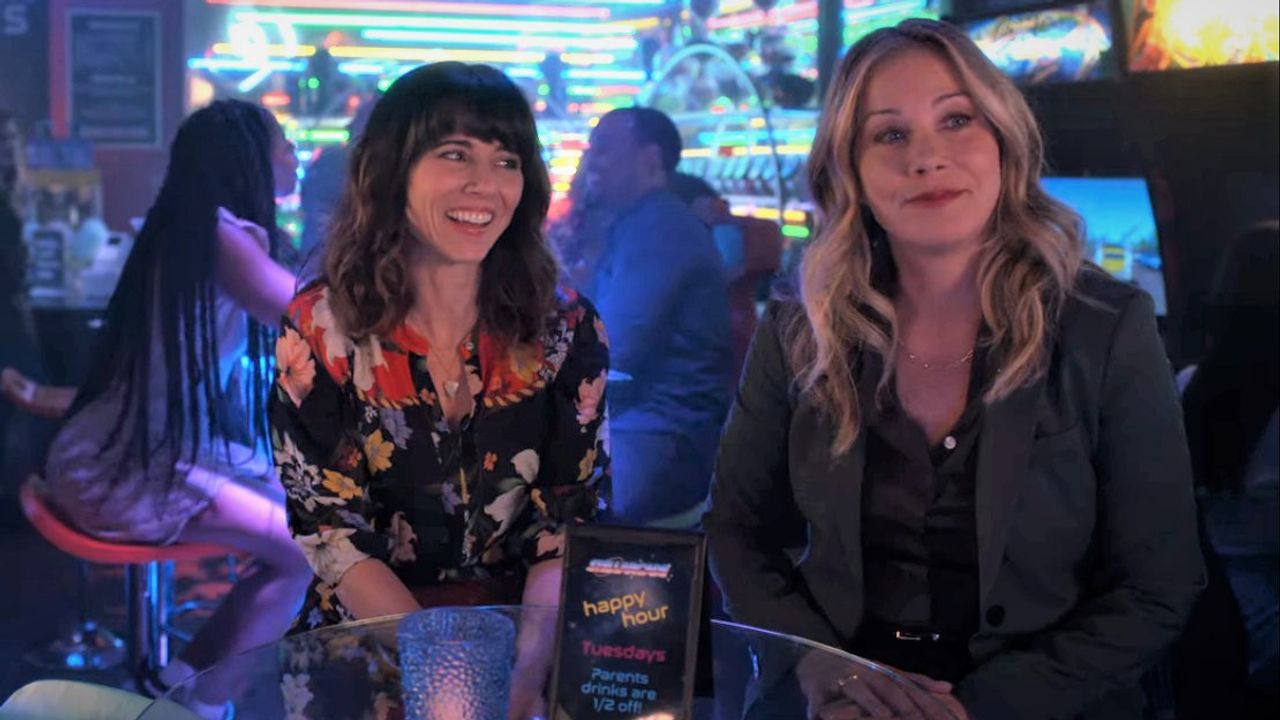 "Dead to Me" Season 3 has officially wrapped up filming this Friday (Feb 11) in Orange County, California. The third and final season of the Netflix crime-comedy series began filming in May 2021, however, production got suspended in August due to the health issues of Christina Applegate.

Actor Diana Maria Riva, who plays Detective Ana Perez in the series, confirmed the production wrap via an Instagram post. Detective Perez was one of the leading forces against Jen and Judy in Dead to Me Season 2.

In August 2021, when Christina Applegate revealed that she was diagnosed with multiple sclerosis, Netflix decided to temporarily pause the production to give Christina time and space to adjust to her new condition. Christina also wanted the same as according to her, she was diagnosed with multiple sclerosis a few months back, but she wanted to take some time to come out and reveal her condition to the public.

Filming reportedly resumed in November 2021, and again in December, it almost hit another roadblock when multiple C0V1D cases were reported. However, it didn't suffer any delay, and soon the production went into the holidays to resume again in January 2022 with three weeks of filming left. Now, since the filming is complete, the show will go into Post-production, and as it doesn't involve a lot of CGI or special effects, it will be quick to wrap it up. We can expect the 10-episode Dead to Me Season 3 to release by June or early Summer 2022.

In the Season 2 finale, Jen confessed to Detective Perez that she murdered Steve, and the two drive to the makeshift burial place but were unable to locate the body. Perez receives a text message from Nick that says, "We got him" (Chief Hastings), and after bonding over their mother's death when they were still young, Perez decides not to arrest Jen. Furthermore, Judy finally receives her paintings back from Perez. Judy smashes the paintings after Perez has left, revealing multiple stacks of $100 banknotes hidden in the backings. Ben Wood learns that a hiker and her dog found Steve's body. Judy and Jen go to Lorna to pay off Jen's mortgage, then drive home in a modest new automobile that Jen intends to give to Charlie. The car is then accidentally hit by another vehicle, which is revealed to be driven by a drunk Ben. Ben races away after looking down at a half-empty bottle of whiskey. Both Judy and Jen awaken, injured but alive.

Dead To Me, created by Liz Feldman, follows two women who unfortunately lose someone in their lives and find their lives linked in the most complicated of ways. Christina Applegate plays Jen Harding, Linda Cardellini plays Judy Hale, Sam McCarthy plays Charlie Harding, Luke Roessler plays Henry Harding, and James Marsden plays twins Steve and Ben Wood in the series.

The series was renewed for the third and final season after Netflix announced a multi-year partnership with Dead to Me creator Liz Feldman, under which Feldman will work on original series and other projects with the streaming platform.