Marvel Studios has revealed a new trailer for 'Doctor Strange in the Multiverse of Madness' marking the start of the Ticket sales for the film. Tickets for Doctor Strange 2 are now on sale in South and North America and the UK.

The new TV Spot/trailer has a lot of new footage. It shows Wanda living through her nightmares, where she is getting a vision of her children. In the trailer, Scarlet Witch says, "Every morning the same… Nightmare." The trailer confirms the return of Billy and Tommy Maximoff played by Julian Hilliard and Jett Klyne, respectively. Both the actors are reprising their roles from the Wandavision TV Series at Disney+.

The trailer also gives a clear look at Sinister Strange, who also has an eye on his forehead. The third eye is an indication that this variant of Doctor Strange is corrupted and used his powers for personal gain.

Earlier, Marvel Studios confirmed that Doctor Strange 2 will be 126 minutes long, which is shorter than the previously rumored duration of 147 minutes.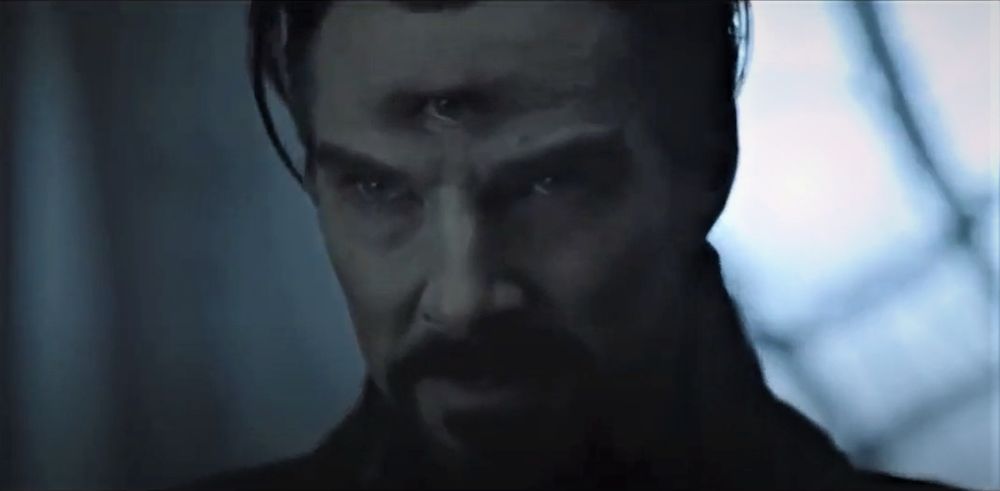 'Doctor Strange in the Multiverse of Madness' follows Dr. Stephen Strange, who distorted space-time by casting a forbidden spell that was too dangerous and opens the door to a mysterious madness called the "Multiverse." To restore the world where everything is changing, he seeks help from his ally magician Wong and Wanda aka Scarlet Witch, who wields one of the most formidable powers of the Avengers. But, they are scared that they can no longer do anything on their own as a terrible threat to humanity is approaching humankind and the entire universe. And to surprise, the greatest threat to the universe is a person who looks exactly like Doctor Strange.

The MCU unlocks the Multiverse and pushes its limits further than ever before in Doctor Strange in the Multiverse of Madness. Travel into the unknown with Doctor Strange as he crosses the mind-bending and deadly various realities of the Multiverse with the help of both old and new mystical allies to fight a mysterious new enemy.

Directed by Sam Raimi, 'Doctor Strange in the Multiverse of Madness' will release in theaters on May 6, 2022. In the film, Benedict Cumberbatch plays Doctor Strange, Benedict Wong as Strange's ally magician Wong, Rachel McAdams as doctor Christine, his ex-girlfriend, and his old friend Mordo played by Chiwetel Ejiofor. Elizabeth Olsen returns in the role of Wanda aka Scarlet Witch, and newcomer Xochitl Gomez will portray America Chavez, a new fan favorite from the comics.

There are many rumors surrounding the film, which sometimes makes it hard to differentiate between what's real and what's not. Tom Cruise's Iron Man variant, Tobey Maguire's Spider-Man, Wolverine, Mr. Fantastic, Deadpool, and many such rumored cameos are driving the fans crazy. Patrick Stewart has officially confirmed that he will appear as Professor Charles Xavier from the X-Men movies in this film.

Below is the new poster: