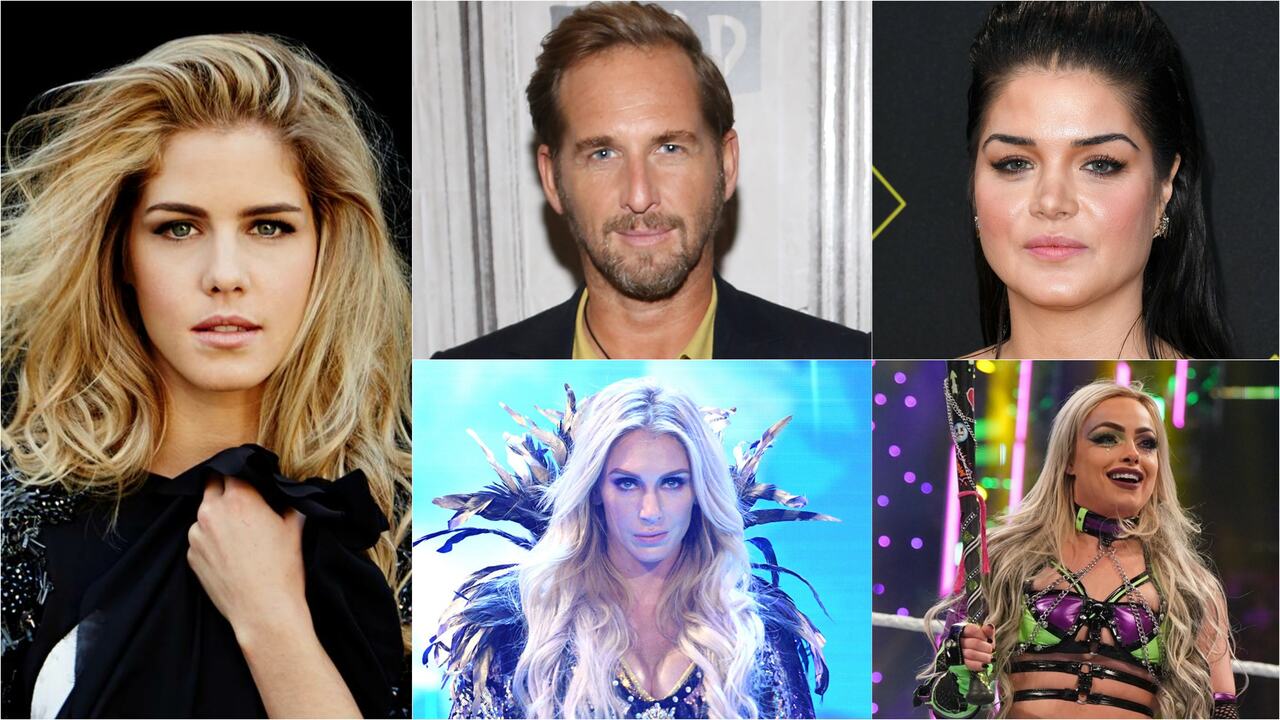 Arrow star Emily Bett Rickards and Ford v Ferrari star Josh Lucas are set to lead the upcoming wrestling movie, 'Queen of the Ring' from WWE superstar Jim Ross, who is the producer. Emily Bett Rickards is leading the film as Mildred Burke while Josh Lucas is playing Billy Wolfe.

The cast also includes two current WWE Divas Charlotte Flair and Liv Morgan and they will be joined by CW's The 100 star Marie Avgeropoulos. Ash Avildsen is directing the film from a screenplay he has written based on Jeff Leen's book, The Queen of the Ring, which is based on WWE Hall of Famer, Mildred Burke.

The film follows the true story of the tough, gutsy Mildred Burke (Bett Rickards), the first world-famous female pro wrestler and million-dollar athlete, who becomes a champion of a growing entertainment franchise in the 1930s-1950s. Married to business partner Billy Wolfe (Lucas), the brilliant but vicious entrepreneur who pioneered women wrestlers, Mildred endured his infidelity and physical abuse despite the rise of her own power until she couldn't take it anymore. With courage, panache, and a loyal following, Mildred challenged the all-male hierarchy of the wrestling world as she became the first woman to headline over men.

Marie Avgeropoulos is playing Babe Gordon, Charlotte Flair is June Byars, and Liv Morgan portrays Clara Mortensen. 'Queen of the Ring' will begin filming on June 12 in Louisville, Kentucky.

Emily Bett Rickards is known for her role of Felicity Smoak in CW's Arrowverse where she was regular in Arrow, while also appearing in The Flash, Legends of Tomorrow, and Supergirl. Her acting credits also include Brooklyn and We Need to Talk.

Josh Lucas is popular for his role as Young John Dutton in Yellowstone and appearing in Ford v Ferrari alongside Matt Damon and Christian Bale. His acting credits also include The Forever Purge, She Dies Tomorrow, J. Edgar, The Lincoln Lawyer, and many more.

Marie Avgeropoulos is known for playing Octavia Blake in the CW's The 100 series, which ran for seven seasons. Apart from this series, she also appeared in 50/50 alongside Joseph Gordon-Levitt and Tracers opposite Taylor Lautner.

Charlotte Flair aka Ashley Fliehr is a WWE female superstar and diva who has appeared in many episodes of WWE Raw and Smackdown since her debut in 2012 while also appearing in monthly and early events such as WrestleMania, SummerSlam, and Royal Rumble. 'Queen of the Ring' will be her feature film debut.

Liv Morgan born Gionna Daddio is also a WWE superstar who made her debut in WWE NXT in 2014. She regularly appears in WWE Raw and Smackdown. This will be her second feature film after The Kill Room where she will do a guest appearance. 'Queen of the Ring' will be her first film with a regular appearance.

Producers are Jim Ross, Aimee Schoof, and Isen Robbins. Intrinsic Value Films, Sumerian Films, and Ring Productions LLC are the production companies behind the film.