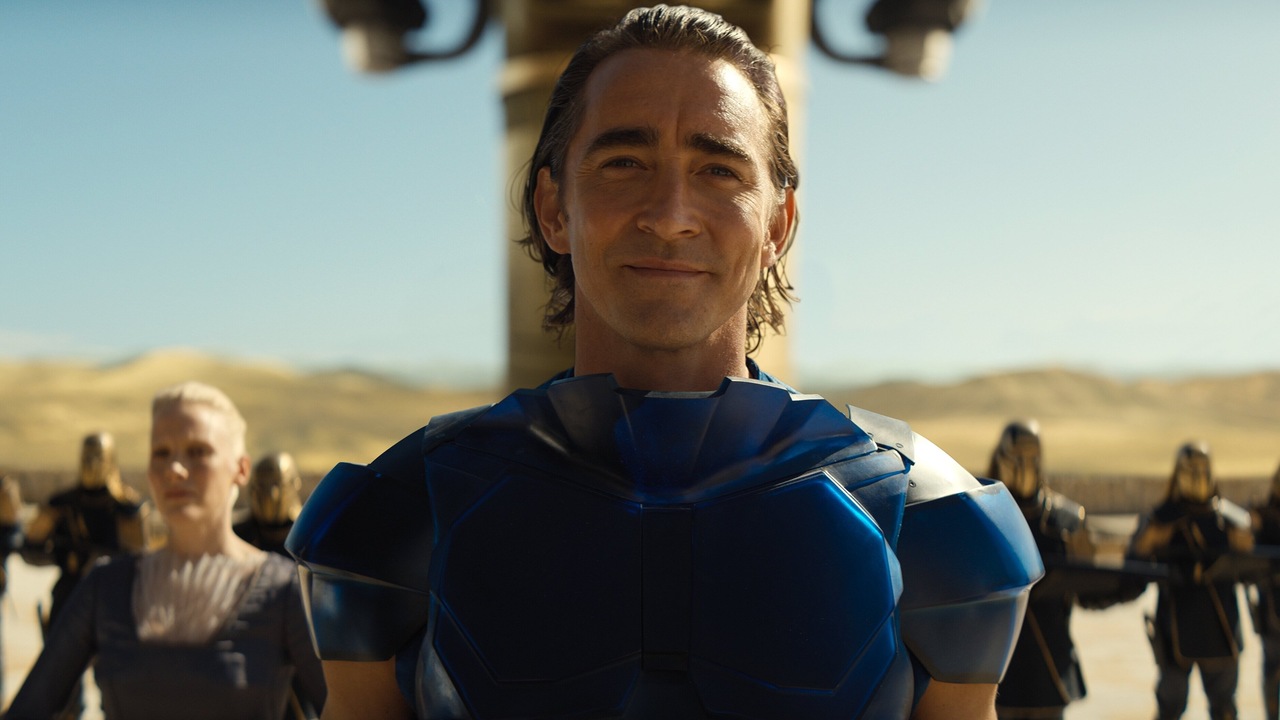 The second season may not have a premiere date yet, but the third season of 'Foundation' has now officially begun filming this Monday (April 3) in the Czech Republic. Season 3 production is likely to move to Ireland once the shoot in the Czech Republic is over.

'Foundation' Season 3 is currently slated to shoot for almost seven months and will officially wrap up on October 26, 2023. In November 2022, we revealed that Foundation has been given an advance Season 3 renewal, but to this date, Apple is yet to officially announce it.

Apple TV+ has confirmed that the second season will premiere sometime in Summer this year. So we can expect Foundation Season 2 to release in July or August 2023. The streamer has already revealed a sneak peek for the second season that gives us the first look at the upcoming crisis. It focuses on Gaal Dornick as she takes the next step of the mission of the Foundation as a new crisis seems to appear. The first season was set in two different time zones, and at the end of the first season, Gaal was 138 years into the future, as meets her daughter Salvor Hardin.

The second season is likely to focus more on the story of Gaal and Salvor while delving into the second crisis. Although the time jump has already been confirmed, Season 2 can still be divided into two periods. On the Empire front, Season 2 may explain how the change in the DNA of the clones may have affected Brother Day and his predecessors and since the DNA of Cleon I was altered long back, how the future of the Empire and its successors are going be affected.

Season One of Foundation is led by Jared Harris as Dr. Hari Seldon, Lou Llobell as Gaal Dornick, Lee Pace as Brother Day, Cassian Bilton as Brother Dawn, Leah Harvey as Salvor Hardin, Laura Birn as Demerzel, Terrence Mann as Brother Dusk, and Alfred Enoch as Raych. The new faces in the Season 2 cast include Isabella Laughland as Brother Constant, Kulvinder Ghir as Poly Verisof, Holt McCallany as Warden Jaegger Fount, Mikael Persbrandt as The Warlord of Kalgan, Sandra Yi Sencindiver as Enjoiner Rue, Ella-Rae Smith as Queen Sareth of Cloud Dominion, Dimitri Leonidas as Hober Mallow, Ben Daniels as Bel Roise, Rachel House as Tellem Bond, and Nimrat Kaur as Yanna Seldon.

Foundation is led by showrunner and executive producer David S. Goyer and produced for Apple by Skydance Television with Robyn Asimov, Cameron Welsh, David Ellison, Josh Friedman, Dana Goldberg, and Bill Bost also serving as executive producers.

Loosely Based on the award-winning novels by Isaac Asimov, Foundation chronicles a band of exiles on their tremendous journey to save humanity and rebuild civilization amid the fall of the Galactic Empire.