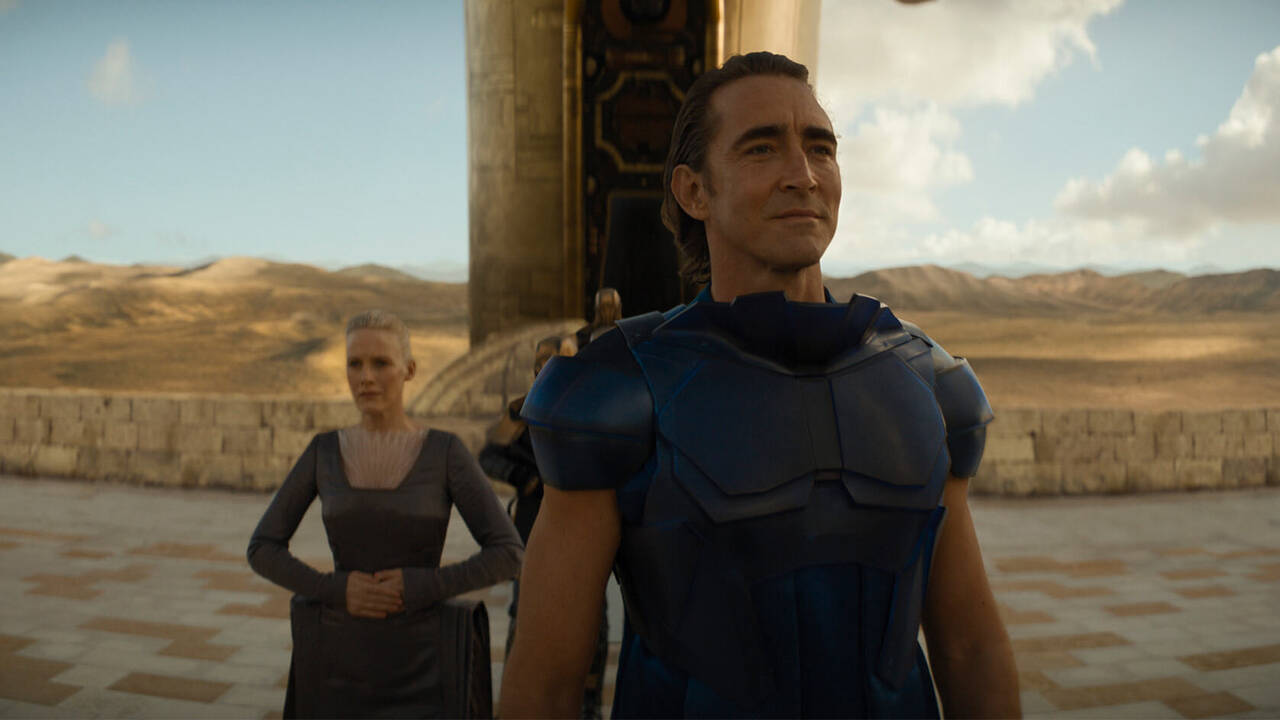 Sci-Fi Series, 'Foundation' has been officially renewed for Season 3 by Apple TV+ long before the release of the second season. Although Apple TV+ is yet to announce this news, we can exclusively confirm that Foundation has been given advance Season 3 renewal and is currently preparing to begin the shoot in the Czech Republic.

The second season of Foundation wrapped up production in July this year and is going through the post-production process. The third season, which is currently in pre-production is expected to begin filming in April 2023 in the Czech Republic. The second season shoot was divided between Ireland and the Czech Republic, but the third season may only shoot in the latter.

Apple TV+ is known for giving advance renewal to its shows and generally, they try any show for multiple seasons. Foundation Season 2 was also renewed and began production long before the premiere of the debut season. Similarly, we are still months away from the second season's release and the third season has been officially given a get-go.

Currently, there is no release date for Foundation Season 2, but seeing the production timeline, we can expect it to premiere in April 2023 or after that.

The second season has added ten new members to its cast while confirming the return of series regulars. Isabella Laughland, Kulvinder Ghir, Mikael Persbrandt, Sandra Yi Sencindiver, Holt McCallany, Ella-Rae Smith, Dimitri Leonidas, Ben Daniels, Rachel House, and Nimrat Kaur are the new faces. You can find more details about them here.

Foundation is led by showrunner and executive producer David S. Goyer and produced for Apple by Skydance Television with Robyn Asimov, Cameron Welsh, David Ellison, Josh Friedman, Dana Goldberg, and Bill Bost also serving as executive producers.

According to a report published last year, producers of the show reportedly asked Apple for assurance of up to 5 seasons. Also in an interview, Goyer said that he is ambitiously hopeful to get 80 hours to tell the complete sci-fi story written by Isaac Asimov on Apple TV+.

Season One of Foundation features an international cast led by Jared Harris as Dr. Hari Seldon; Lou Llobell as Gaal Dornick; Lee Pace as Brother Day; Leah Harvey as Salvor Hardin; Laura Birn as Demerzel; Terrence Mann as Brother Dusk; Cassian Bilton as Brother Dawn; and Alfred Enoch as Raych.