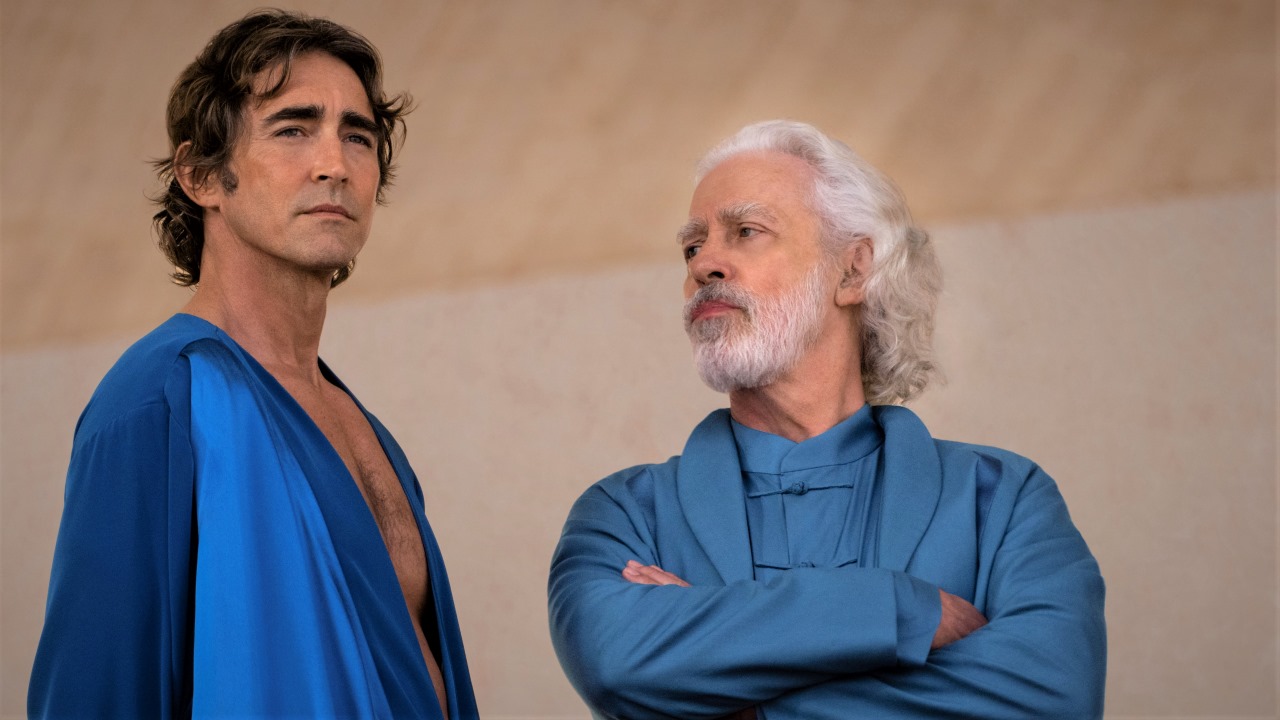 The third season of Apple TV+ series Foundation, which has been filming since early April has officially shut down production earlier this week. It was quite expected after SAG-AFTRA announced that actors will be on strike until their demand for fair wages and policy is met by the studios. As part of this strike, actors who are part of the union cannot participate in any production-related activity along with the promotion of the project.

Though WGA's strike which halted all the writing activities, began in May, the show wasn't affected by it and continued production without any issue. Now, the actors' strike has paused things indefinitely, and it won't resume before the SAG-AFTRA gets a deal and the strike ends or probably also the actor. Although the show employs a lot of local talent from the Czech Republic, these actors are not part of the union.

'Foundation' is yet to be officially announced for Season 3 by Apple TV+. It began filming on April 3, 2023, in Prague, Czech Republic and was expected to wrap up on October 26, 2023. With this indefinite delay, it will take a few more weeks/months to complete filming depending on how long the strike lasts.

Meanwhile, Foundation Season 2 premiered last week on July 14 with its first episode. The second season currently holds a critic approval rating of 100% and an audience rating of 80%, which is way higher than the first season.

Season two of "Foundation" picks up more than a century after the season one finale, with tension rising across the galaxy. An enraged queen plans to destroy the Empire from within as the Cleons disintegrate. Hari, Gaal, and Salvor come into a colony of Mentalics with psychic abilities that threaten to change the course of psychohistory. The Foundation has reached its religious phase, spreading the Church of Seldon across the Outer Reach and sparking the Second Crisis: war with Empire. The epic dramatization of "Foundation" follows the experiences of four pivotal individuals as they endure terrible crises, shifting loyalties, and tangled relationships that will ultimately determine humanity's fate.

"Foundation" Season 2 stars returning cast members Jared Harris, Lee Pace, Lou Llobell, Leah Harvey, Laura Birn, Cassian Bilton, and Terrence Mann and introduces new characters and stars, including Isabella Laughland (Brother Constant), Kulvinder Ghir (Poly Verisof), Ella-Rae Smith (Queen Sareth of Cloud Dominion), Holt McCallany (Warden Jaegger Fount), Rachel House (Tellem Bond), Nimrat Kaur (Yanna Seldon), Ben Daniels (Bel Riose) and Dimitri Leonidas (Hober Mallow).

Skydance Television produces "Foundation" for Apple, led by showrunner and executive producer David S. Goyer, with Alex Graves, David Ellison, Dana Goldberg, Bill Bost, Robin Asimov, and Marcy Ross all serving as executive producers.