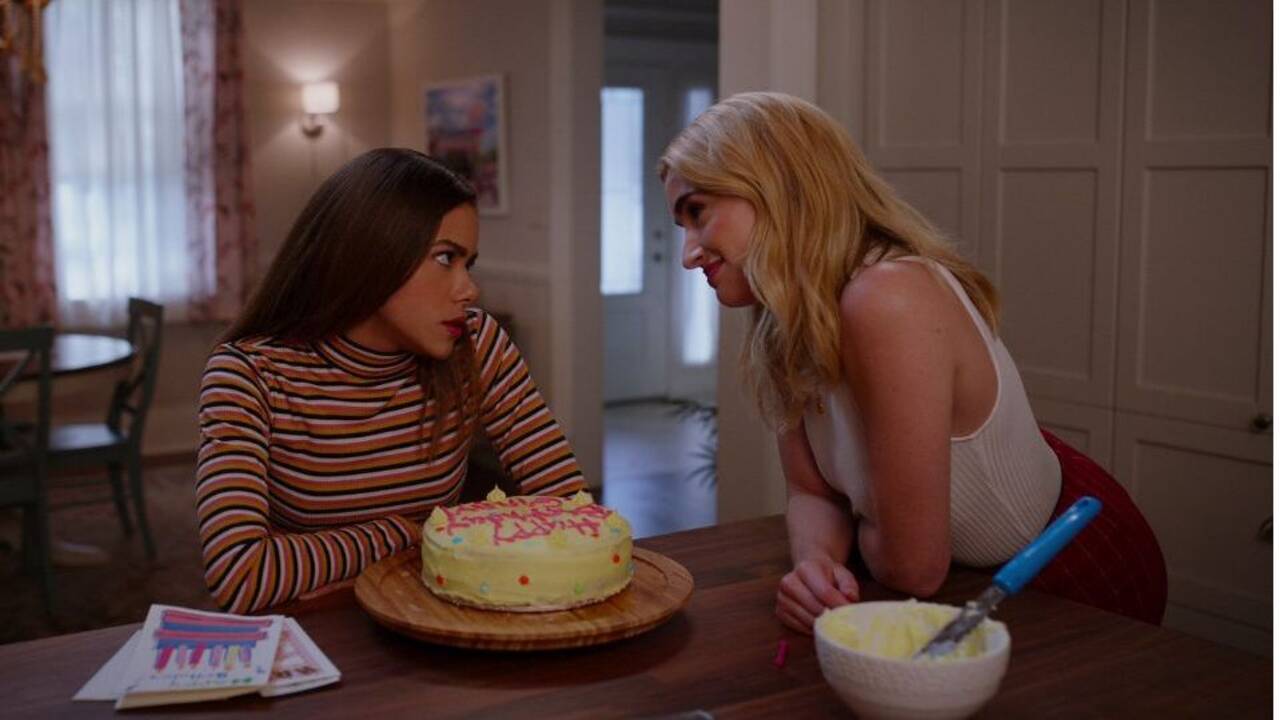 The second season of the comedy-drama series, 'Ginny & Georgia' is all set to release at the end of this year. Along with the premiere date confirmation, Netflix also revealed the title of all the episodes in season 2.

'Ginny & Georgia' Season 2 will release on January 5, 2023.
Although we are yet to get an official premiere date, we can confirm that 'Ginny & Georgia' Season 2 will release in December 2022 on Netflix (Reportedly on December 21). Just like Season 1, the second season will be also 10 episodes long and will be all made available on the same day. Below are the titles of the second season episodes:

S2 Episode 1 - Welcome Back, Bitches!
S2 Episode 2 - Why Does Everything Have To Be So Terrible, All The Time, Forever?
S2 Episode 3 - What Are You Playing At, Little Girl?
S2 Episode 4 - Happy My Birthday To You
S2 Episode 5 - Latkes Are Lit
S2 Episode 6 - It's A Very Merry Ginny & Georgia Christmas Special
S2 Episode 7 - We're Going To Serenade The Shit Out Of You
S2 Episode 8 - Hark! Darkness Descends!
S2 Episode 9 - Kill Gill
S2 Episode 10 - I'm No Cinderella

'Ginny & Georgia' Season 2 wrapped up filming earlier this year in April after beginning it in November 2021. The series was renewed for Season 2 after a spectacular performance in its first 28 days on Netflix.

The second season has added Aaron Ashmore, who is playing Gil Timmins, Georgia's ex and Austin's father. Georgia was drawn in by Gil's enticing charm and good looks when they first met. Gil had gone from Georgia's life after being charged with embezzlement and sentenced to prison.

The series stars Antonia Gentry as Ginny Miller, Brianne Howey as Georgia Miller, Jennifer Robertson as Ellen Baker, Diesel La Torraca as Austin Miller, Felix Mallard as Marcus Baker, Humberly González as Sophie Sanchez, Sara Waisglass as Maxine Baker, Scott Porter as Mayor Paul Randolph, and Raymond Ablack as Joe.

Season 2 will try to settle many of the mysteries created in Season One, such as whether Ginny and Austin depart together or not, and where they intend to go. What about Ginny and Marcus's relationship? Season 2 has the potential to solve all of these unanswered topics. Season 2 will also shed light on the mystery behind Austin and Ginny's connection.

Ginny & Georgia follows Ginny Miller, a "15-year-old who is more mature than her 30-year-old mother", Georgia, in a New England town where Georgia decides to settle down with her daughter Ginny and son Austin to give them a better life than she had.