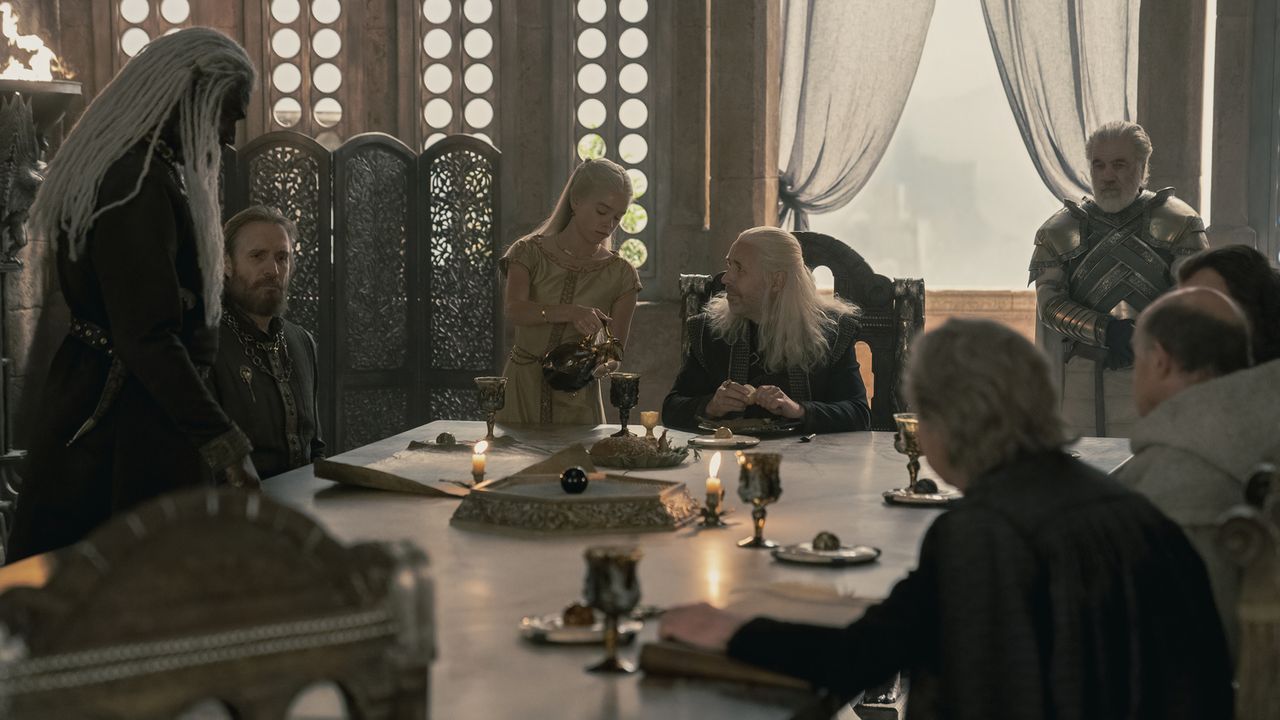 The first episode of House of the Dragon has been leaked online and is currently available on hundreds of pirates - download and torrent websites. 'House of the Dragon' will premiere tonight at 9 PM EST in the US, and in India, it will be available on Monday, 6:30 AM IST.

The leaked episode is a high-quality full HD video with HBO's logo and multiple subtitles, and it doesn't seem to be originated from the screeners provided by HBO to the critics as they never have HBO's logo on it. Though we are unable to track the origin of the leak, it seems to be widely distributed by a torrent distributor and user, MiU.

Warner Bros. Discovery has already been working to patch this leak, but it seems too late as it has already seen over a million downloads within the past 10hrs. Anyway in an ideal scenario, the episode would have been made available by pirates minutes after the premiere.

Earlier, the complete plot details for the series were leaked online on Reddit a few weeks back. WBD took it very seriously and went after the Reddit users responsible for it. They not only got their account suspended from the social media site, but they have also filed a case to get their details from Reddit.

House of the Dragon has received a mixed reaction from the critics so far, but the majority of them are praising and calling it a perfect prequel to the game of Thrones series. Though the mixed reactions could be because some of the reviews are based on the first six episodes, provided to the critics, while some are based on the first two episodes or only the first episode shown at the various House of the Dragon official premiere.

Based on George R.R. Martin's book Fire & Blood, the series will tell the story of House Targaryen and take place 200 years before the events of Game of Thrones. Miguel Sapochnik and Condal will be showrunners, and they will also serve as executive producers along with Martin, Vince Gerardis, Sara Lee Hess, and Ron Schmidt.

The series is led by Paddy Considine, Matt Smith, Olivia Cooke, Emma D'Arcy, Steve Toussaint, Eve Best, Fabien Frankel, Sonoya Mizuno, and Rhys Ifans. The additional cast includes Milly Alcock, Bethany Antonia, Phoebe Campbell, Emily Carey, Harry Collett, Ryan Corr, Tom Glynn-Carney, Jefferson Hall, David Horovitch, Wil Johnson, John Macmillan, Graham McTavish, Ewan Mitchell, Theo Nate, Matthew Needham, Bill Paterson, Phia Saban, Gavin Spokes, Savannah Steyn.