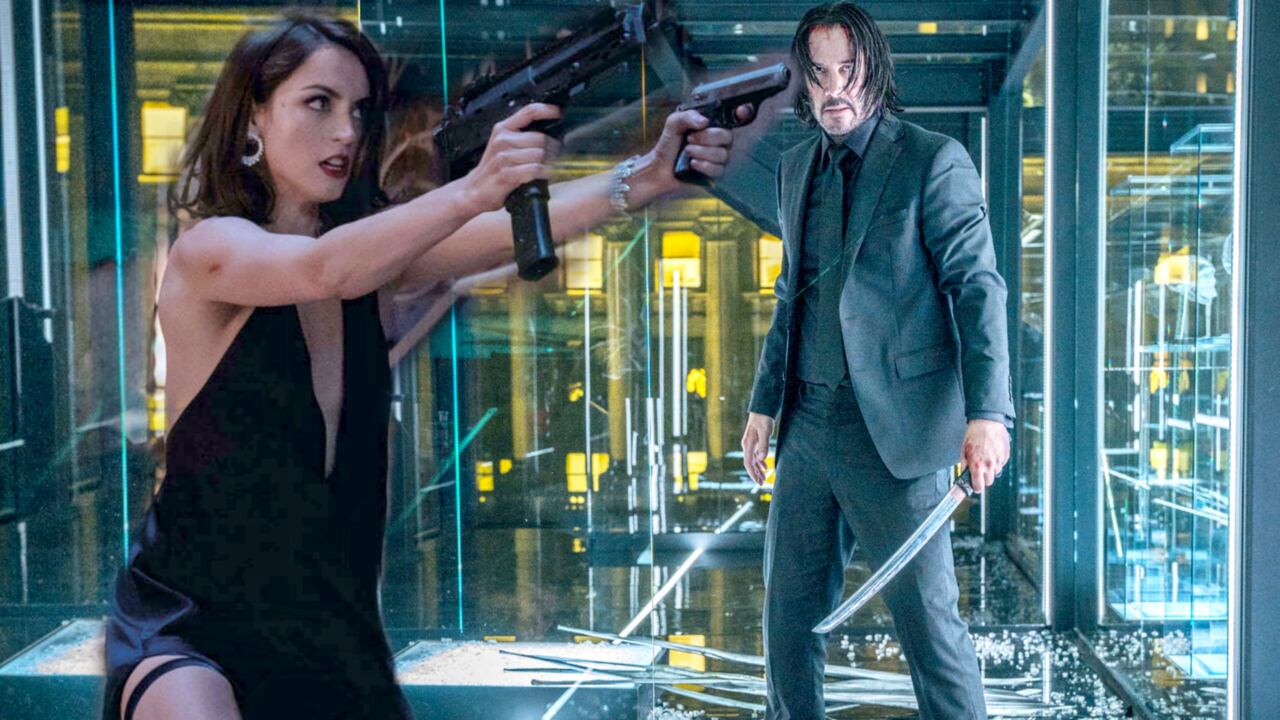 John Wick's Spinoff movie, 'Ballerina' has officially wrapped up filming this Sunday in Prague, Czech Republic after three months of shoot. Starring Ana de Armas in the leading role, Ballerina began filming on November 7, 2022.

Ballerina follows Rooney (Ana de Armas), a ballerina who seeks revenge by hunting the murderers of her family. The film is set between John Wick: Chapter 3 – Parabellum and John Wick: Chapter 4. In John Wick 3, the character was portrayed by Unity Phelan.

In the film, after being recruited by a government black ops operation, a young assassin sets out to exact revenge on those who murdered her family. Rooney Brown, who was orphaned at a young age, is a trained killer who travels the world eliminating terrorists and other targets but strictly refuses to kill anyone she does not believe deserves death. Rooney retires after being targeted by a rival organization but then seeks vengeance after her entire family is slaughtered. She is strong, ruthless, and appears to be cold in her approach to killing - but she does show some humanity along the way. She returns home after successfully eliminating an entire town's worth of assassins with the help of Pine.

The action-packed film will also see the return of Keanu Reeves as John Wick aka Baba Yaga, Lance Reddick as Charo, and Ian McShane as Winston Scott. The cast also includes Anjelica Huston as "The Director", Gabriel Byrne, Norman Reedus, and Catalina Sandino Moreno.

Ballerina is directed by Len Wiseman from a screenplay written by Shay Hatten in collaboration with Emerald Fennell. Thunder Road Films is producing it with Lionsgate as the lead distributor. Basil Iwanyk, Erica Lee, and Chad Stahelski are the executive producers.

John Wick: Chapter 4 will release in theaters next month on March 24, 2023. Although Ballerina is set before the events of this film, it is likely to release sometime in 2024. It doesn't have any release date yet.

All the John Wick films have been very successful at the box office, with each doing better than their predecessors. The first film in the series made around $88 million at the box office, with the follow-up movie, making around $171 million worldwide. The last film was the biggest success which made $326 million at the box office worldwide. All three have made around $587 from a combined budget of $140 million.

John Wick 5 has already been announced and the spinoff series titled, "The Continental" is set to release later this year on Peacock in the US and on Amazon's Prime Video in the rest of the world.