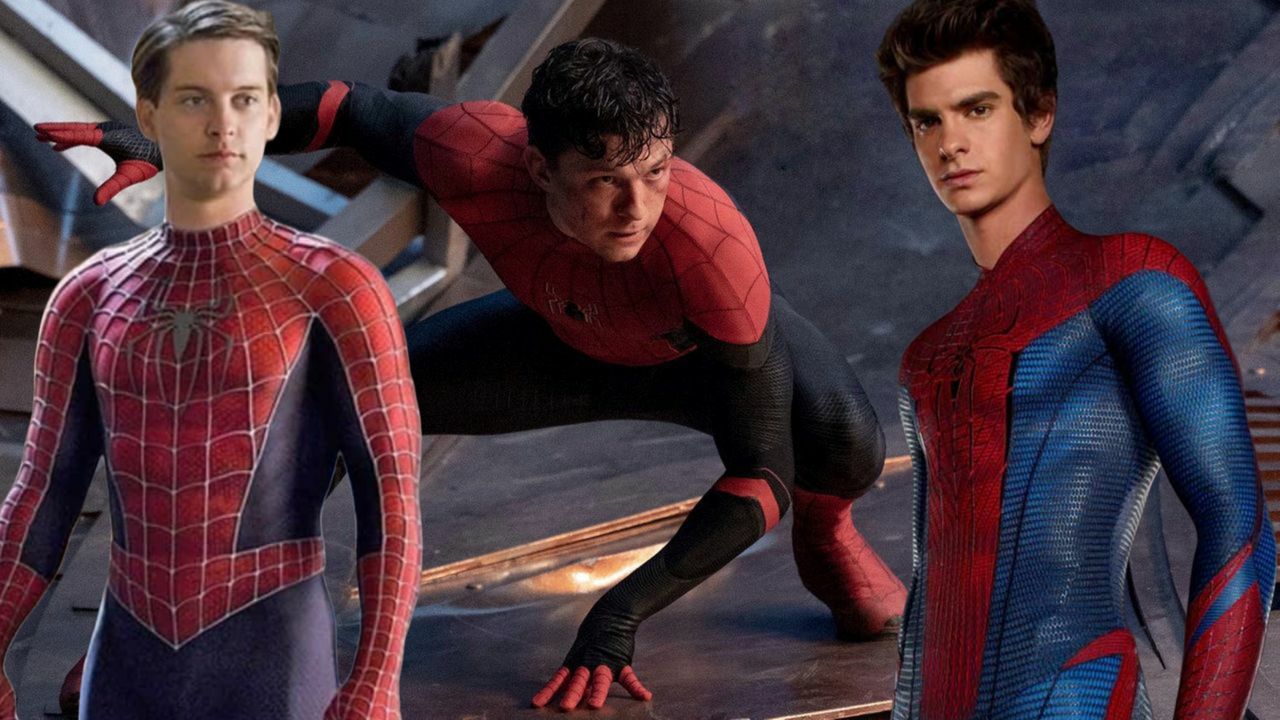 Another day and another leak for 'Spider-Man: No Way Home,' has been routine for the past few weeks since July. This time, the allegedly leaked images show Tobey Maguire and Andrew Garfield in their Spider-Man suits and Charlie Cox as Matt Murdock in the second image.

The new leak comes from Youtuber John Campea, who tweeted two images with his name as a watermark on them, however, a few minutes later, he deleted them. There is no way to confirm if they were real or fake as none of them have been denied or confirmed yet.

Below is the first image, which shows Tom Holland, Tobey Maguire, and Andrew Garfield in their Spider-Man suits. This image seems to be real based on a single piece of evidence that Holland's Spider-Man right cheek has a scar on it. The official still revealed by Empire last month also has a scar on Holland's Spider-Man right cheek. Also if we closely see Maguire, it matches his present face. So far, Garfield and Holland have denied the involvement of Tobey and Garfield in the movie.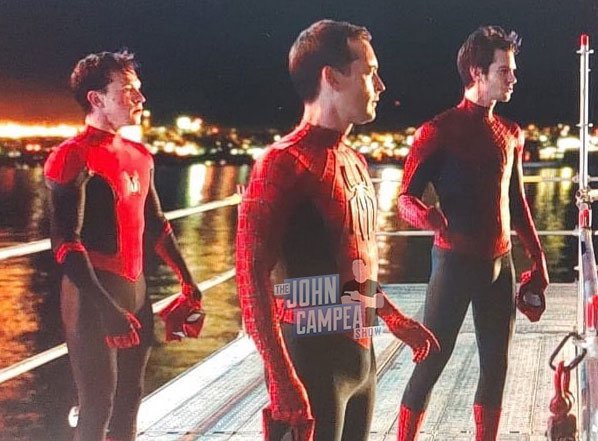 The second image shows Peter Parker, Charlie Cox's Matt Murdock, Marisa Tomei's Aunt May, and Jon Favreau's Happy Hogan sitting together at a table. This image matches the description of what Holland revealed during his interview with Empire Magazine. "It's four people sitting at a table, having a conversation about what it's like to be a superhero, and it was amazing," told Holland to Empire. Holland also called this scene "one of the coolest scenes I've ever shot." We have already analyzed this scene in a previous article.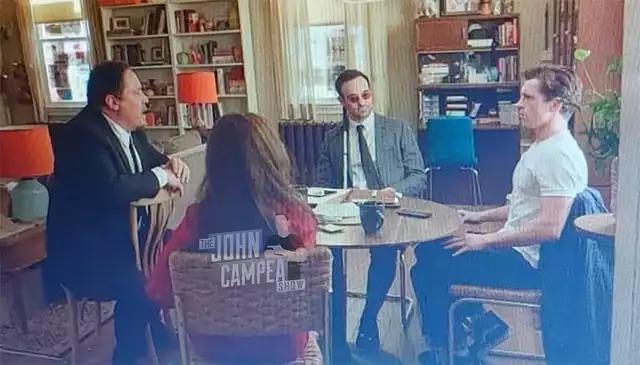 Charlie Cox is rumored to reprise his role as Matt Murdock/Daredevil from the Netflix series. He is reportedly playing the lawyer to Holland's Peter Parker, who has been accused of Mysterio's murder.

Earlier, a leak gave us the suit design of all the Spider-Mans and Green Goblin. We also analyzed the leak, which seemed very reliable and came from multiple sources. Sony has already confirmed at least five Villains as part of the movie. Willem Dafoe's Green Goblin, Alfred Molina's Dr. Octopus, Jamie Foxx's Electro, Thomas Haden Church's Sandman, and Rhys Ifans' The Lizard are confirmed.

These images could be real or maybe brilliantly photoshopped, but unfortunately, there is no way to confirm it until we see the movie or get a new trailer, which shows them.

After deleting the original tweet, Youtuber John Campea has tweeted that he doesn't believe that the images were legit, so he watermarked and uploaded them.