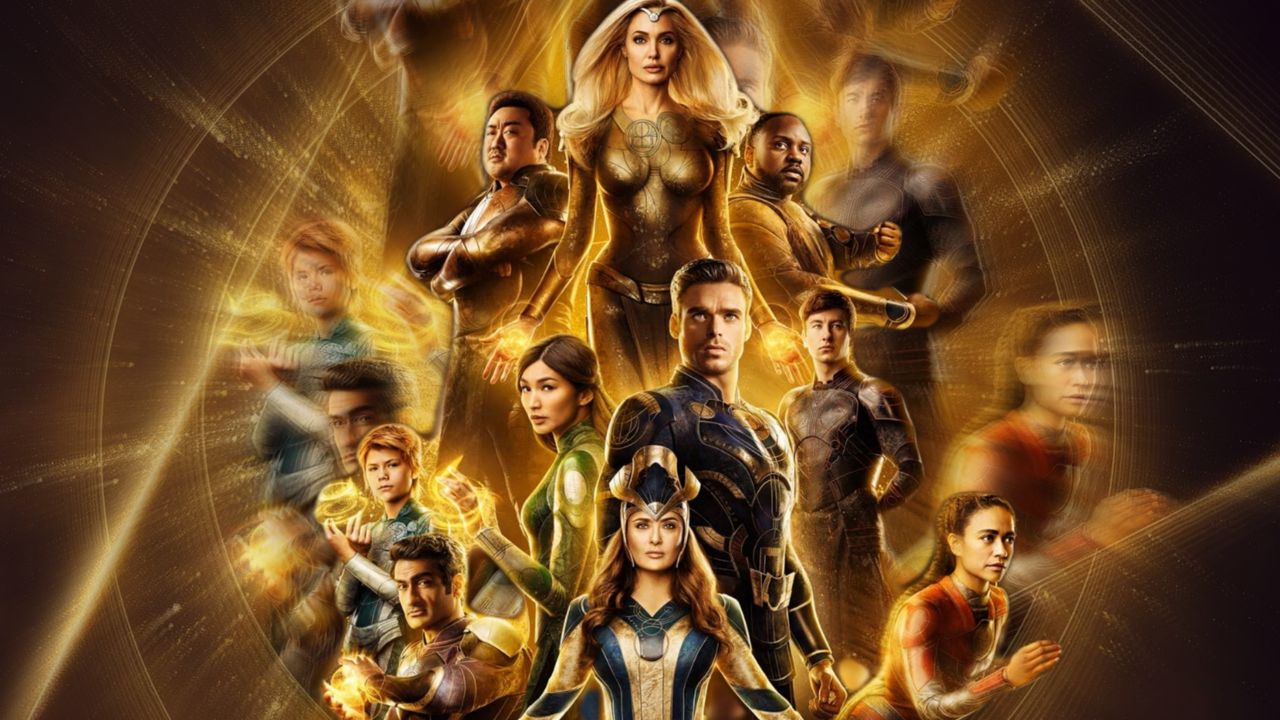 Marvel Studios has officially confirmed the Disney Plus release date of Eternals today. Directed by Chloé Zhao, Eternals will release on January 12, 2022, on Disney Plus worldwide.

The film will be available to watch for all the Disney Plus subscribers without any additional fee. Eternals will also be available in the IMAX expanded aspect ratio.

The MCU's latest Super-Hero squad has taken theater audiences on a thrilling trip spanning thousands of years. The film earned $157 million at the box office in the domestic markets of the US and Canada, while it made $385 million worldwide.

Eternals follows a group of immortal heroes from beyond the stars who have been protecting Earth since man's inception. When monstrous creatures, known as the Deviants, long thought extinct, inexplicably reappear, the Eternals are compelled to reassemble to protect mankind once more.

Below is the official Disney Plus poster for Eternals.

The outstanding ensemble cast includes Gemma Chan as humankind-loving Sersi, Richard Madden as the all-powerful Ikaris, Lia McHugh as the eternally young Sprite, Kumail Nanjiani as cosmic-powered Kingo, Barry Keoghan as Druig, Brian Tyree Henry as the intelligent inventor Phastos, Lauren Ridloff as the super-fast Makkari, Salma Hayek as the wise and spiritual leader Ajak, Don Lee as the powerful Gilgamesh, with Kit Harington as Dane Whitman, and Angelina Jolie as the fierce warrior Thena.

The film is directed by Chloé Zhao, and the producers are Kevin Feige and Nate Moore, with executive producers Louis D'Esposito, Victoria Alonso, and Kevin de la Noy. Ryan Firpo and Kaz Firpo wrote the script, along with Zhao and Patrick Burleigh.

The post-credit scenes have already confirmed the arrival of Eros, brother of Thanos played by Harry Styles, and Blade played by Mahershala Ali.