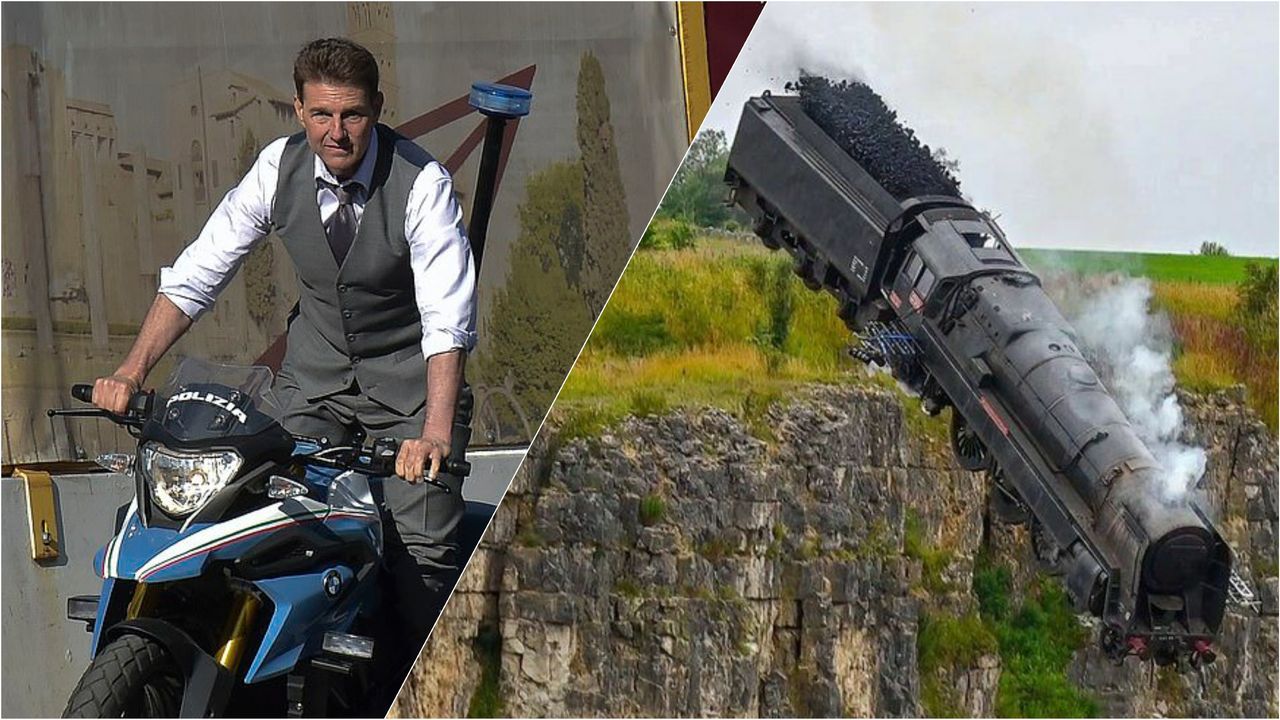 Mission: Impossible 7 has officially wrapped up filming this Friday (September 10) at Longcross Studios in the UK. Starring Tom Cruise as Ethan Hunt, the production of MI7 saw a lot of hiccups due to COVID and was delayed many times.

The movie was earlier planned to begin shooting in 2020 in Venice but was delayed due to strict lockdown in Italy. The UK shooting in June this year also suffered a setback due to positive COVID cases. The film was also shot in Rome, Norway, and Abu Dhabi.

MI7 comes from MI5: Rogue Nation and MI6: Fallout director Christopher McQuarrie. He will also direct the eighth movie in the franchise. McQuarrie confirmed the production wrap and said, "All you need is good people. To our indomitable, unstoppable, unrelenting cast and crew: Even under the best of circumstances, it should have been impossible. Even having seen it, we can't believe what you've achieved. Words can never adequately express our gratitude and admiration - not only to you but to your loved ones. You are the best in the world."

Earlier MI8 was also supposed to shoot back to back with MI7 but that plan has been scrapped and MI8 will begin shooting at a later date.

The film also stars Ving Rhames as Luther Stickell, Henry Czerny as Eugene Kittridge, Simon Pegg as Benji Dunn, Hayley Atwell as Grace Rebecca Ferguson, Vanessa Kirby as Alanna Mitsopolis, and Frederick Schmidt as Zola Mitsopolis - all of them are returning from the previous film. Pom Klementieff, Shea Whigham, Indira Varma, Rob Delaney, Charles Parnell, Mark Gatiss, Cary Elwes, Esai Morales, Lampros Kalfuntzos, and Greg Tarzan Davis are the new faces that will appear in this film. Esai Morales will be the lead villain in MI7.

MI7 will also have a famous train wreck scene, which went through a lot of controversies. On August 20, a mockup Britannia Class locomotive was driven off the cliff and into the quarry. Previously, the filming of the train wreck scene was scheduled to take place in the Peak District National Park in Stoney Middleton between April and June 2021, on a constructed set in a disused quarry, with a railway line and part of a bridge over the cliff edge, but was postponed due to COVID cases.

Mission: Impossible 7 is currently scheduled for a worldwide release on September 30, 2022, followed by a streaming release on Paramount+ in November 2022.