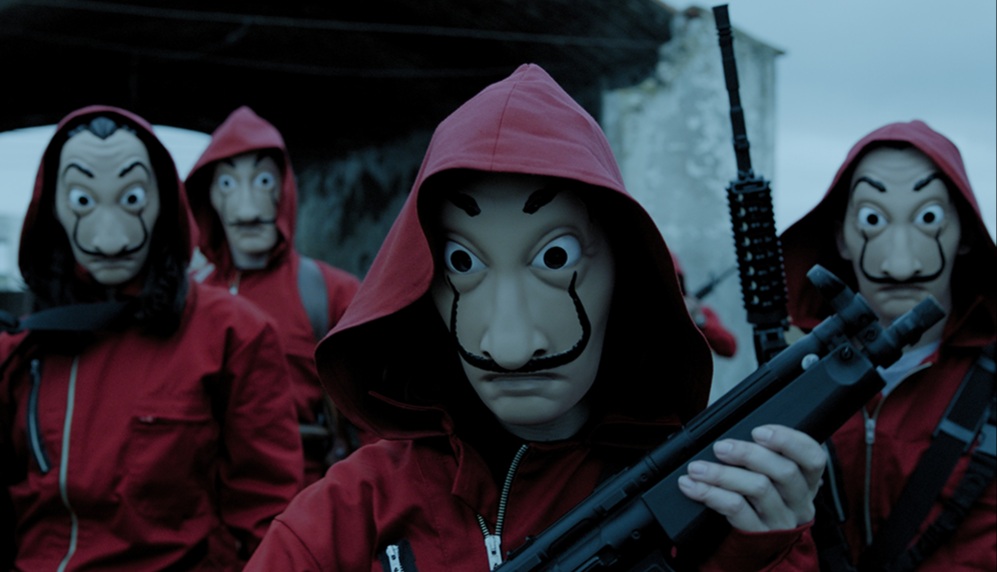 Netflix has announced the casting of the Korean adaptation of its Spanish Original Series "La casa de Papel" (Money Heist). The Korean Original Series will feature an exciting cast from Korea's top talents including Yoo Ji-tae (The Swindlers, Money, Svaha: The Sixth Finger) as 'the Professor,' and Kim Yunjin (Seven Days, Ode to My Father, Lost, Mistresses) as Seon Woojin, an inspector at Task Force Team.

Other cast members include Park Hae-soo ("Berlin"), Jeon Jong-seo ("Tokyo"), Lee Won-jong ("Moscow"), Kim Ji-hun ("Denver"), Jang Yoon-ju ("Nairobi"), Park Jung-woo ("Rio"), Kim Ji-hun ("Helsinki"), Lee Kyu-ho ("Oslo"), Kim Sung-o ("Cha Moohyuk"), Park Myung-hoon ("Cho Youngmin"), Lee Joobeen ("Youn Misun").
Set on the Korean peninsula, the Korean adaptation of La casa de Papel will be directed by Kim Hong-sun, who has helmed TV dramas like The Guest, Voice, and Black and is known as a giant in the fantasy crime genre. Ryu Yong-jae, Kim Hwan-chae, and Choe Sung-jun, whose credits include the Netflix original series My Holo Love and tvN series Psychopath Diary, will be the screenwriters for the show. The production is a collaboration between BH Entertainment and Contents Zium.

Since Part 1 premiered in 2017, the heist of La casa de Papel has been storming the world. More than 65 million member households chose to watch Part 4 of the Spanish language series in the first four weeks of its release in April 2020, and the 5th and final part of La casa de Papel is currently in production.

The international popularity of the Spanish series La casa de Papel is proof that significant works based on different cultures and languages can be widely distributed by Netflix and loved by audiences worldwide. With its production of 12 episodes of the Korean adaptation, Netflix is expected to breathe new life into the familiar storyline and bring the material afresh to global audiences.

The Korean adaptation of La Casa de Papel will launch globally as Netflix Original Series.