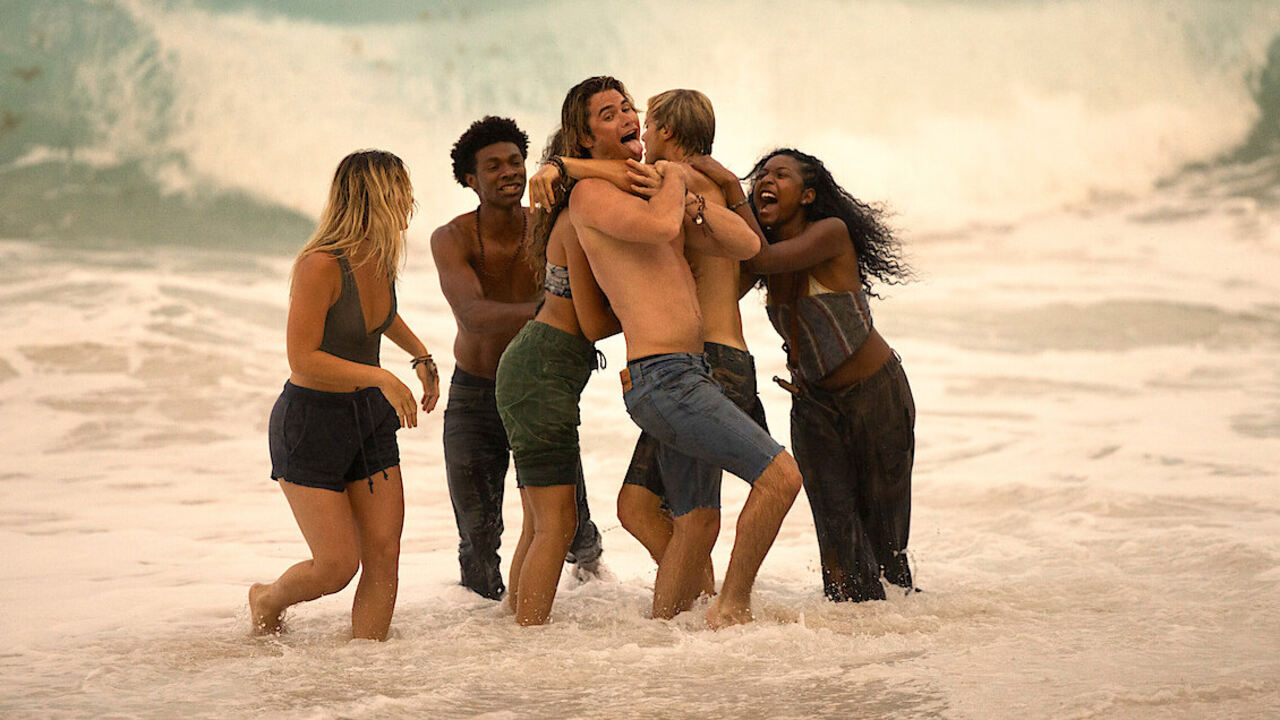 Netflix has high expectations from the third Season of Outer Banks and it delivered, which is why the streamer renewed the show for the fourth season before the third season's release. Now, we are hearing that Netflix is fast-tracking the fourth season as pre-production has already begun, and by Spring or Summer 2024, we might be able to watch Outer Banks Season 4.

'Outer Banks' Season 4 will begin filming on May 30 in Charleston, South Carolina, and will officially wrap up on December 15. If we compare the filming schedule of the third season, we can expect 'Outer Banks' Season 4 to release sometime in May or June 2024, which is probably sooner than what fans might have expected.

The ending of Season 3 didn't leave the fans with any major cliffhanger as it shows a time-jump of 18 months and everything seems to be sorted. This might be related to a report that suggested that Outer Banks might wrap up its journey with Season 3 on Netflix. Two years back, we reported that Outer Banks is reportedly ending with the third season which will be the final season. The storyline of Season 3 now confirms that the main story and journey which Pogues started in Season 1 has ended. Outer Banks Season 4 will now start a fresh journey with a new treasure hunt, new characters, and new enemies.

At the end of Season 3, after John B and Sarah find the gold in the hidden city of El Dorado, Pogues were honored for solving the 500-year-old mystery of El Dorado. We saw the Pogues, who are now living a happy life, contacted by a man with a mysterious map and literature. The manuscript log belongs to a 1718 captain Edward Teach, a.k.a. Blackbeard. So, we can expect Outer Banks Season 4 to go on some pirate hunting along with treasures.

The returning cast of Season 4 will include Chase Stokes, Madelyn Cline, Jonathan Daviss, Rudy Pankow, Madison Bailey, Carlacia Grant, Austin North, and Drew Starkey. Series creators Jonas Pate, Josh Pate, and Shannon Burke will return as the showrunners and executive producers of the fourth season of "Outer Banks."

Season 3 of Outer Banks finds this treasure-hunting pack settling in their gorgeous new home, Poguelandia. They have all they need - a private island, a gorgeous sunset vista, and each other's companionship. How unsafe might things be with so much fishing and swimming? The Pogues realize that their adventures in the first two seasons were just a warm-up for the mother of all treasure hunts. Far from home, John B (Chase Stokes), Sarah (Madelyn Cline), Kiara (Madison Bailey), Pope (Jonathan Daviss), JJ (Rudy Pankow), and the newest Pogue member, Cleo (Carlacia Grant), are on the run for their survival. Ward and Rafe are out for vengeance, and a cruel Caribbean Don is after the bounty, so it's the Pogues versus the world.