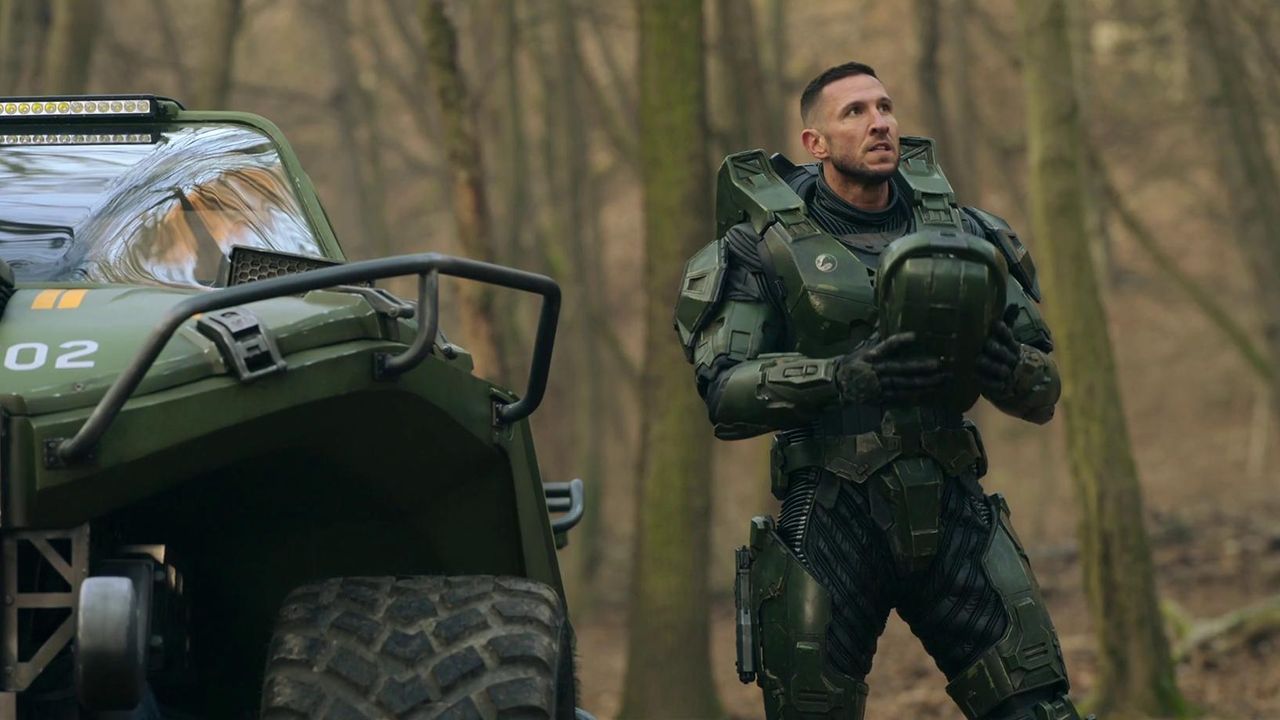 The filming schedule of the second season of 'Halo' has been revealed and as expected it will begin production this Summer. Halo Season 1 is currently dropping one episode every week on Paramount+ after its premiere on March 24, 2022. The season one finale is currently scheduled for May 26, 2022.

We have learned that 'Halo' Season 2 will begin filming in August 2022 and will take around ten months to wrap up in June 2023. Like the first season, Halo Season 2 will also be filmed in Budapest, Hungary. We can also confirm that in addition to the present team of Spartans, there will be another female member (soldier) joining the Silver Team of Master Chief in Season 2.

Currently, the expected filming start date is August 8th (tentative - may change from a week early to a week late). Since the production end date is June 2023, fans should expect Season 2 to premiere sometime in Fall 2023.

The leading cast of Halo - Pablo Schreiber as Master Chief, Shabana Azmi as Admiral Margaret Parangosky, Natascha McElhone as Dr. Halsey, Olive Gray as Miranda Keyes, Kate Kennedy as Kai-125, Danny Sapani as Captain Jacob Keyes, Yerin Ha as Kwan Ha Boo, and Charlie Murphy as Makee will return for Season 2.

'Halo' Season 1 is doing pretty well on Paramount+, as of now. Sci-fi fans are finding the show interesting, while video-game fans are mostly complaining about it. Their biggest complaint is about the character of Master Chief, who never takes off his helmet in the video games, but in the show, he is hardly seen wearing it. However, the creators of the show have clarified it by saying that Master Chief is different from the video games, and the show is not following the stories of the games on which it is based.

The fifth episode of Halo titled, "Reckoning" premiered last Thursday, April 21. In this episode, an army of the Covenant attacked the Silver team and UNSC on Eridanus II and took a precious artifact from the hold of Master Chief and Silver Team of Spartans. It ended on a cliffhanger, setting up episode six to be more intriguing as Master Chief will find more about his past.

In episode 6, Survivors from the battle return to Reach. John confronts Dr. Halsey and the lies of his past. The new prisoner appears to know John better than he knows himself. Determined to learn more, John returns to the mysterious artifact, which shows him something truly shocking.

David Wiener will serve as showrunner and executive producer for the second season of the sci-fi show. The co-showrunner of the first season, Steven Kane will return as a consultant on the show for Season 2. The series is also executive produced by Darryl Frank and Justin Falvey for Amblin Television in partnership with 343 Industries. Otto Bathurst and Toby Leslie are also exec producing for One Big Picture, along with Scott Pennington for Chapter Eleven and Karen Richards. Steven Spielberg, Kiki Wolfkill, Frank O'Connor, and Bonnie Ross are also executive producers.

The series follows an epic struggle between humans and an alien threat known as the Covenant in the 26th century. 'Halo' was officially renewed for Season 2 in February 2022, however, we exclusively reported it in December 2021.