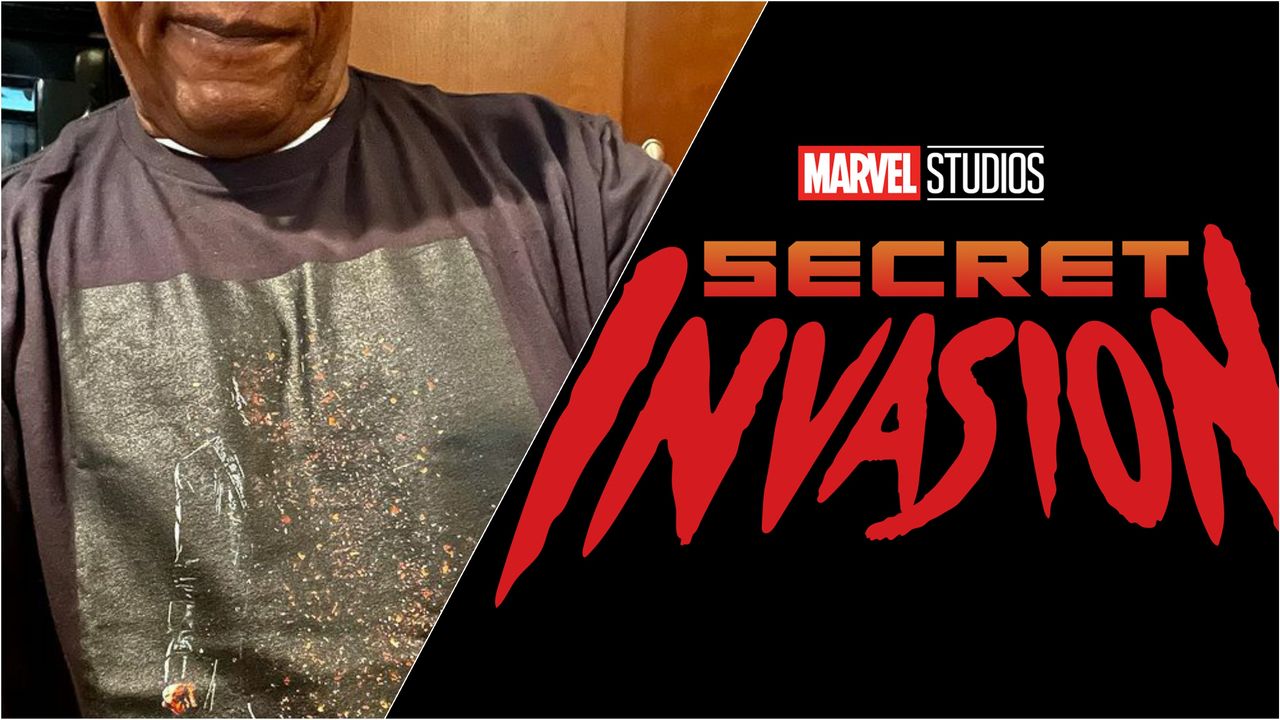 Samuel L. Jackson is back as Nick Fury on the sets of MCU's Secret Invasion after finishing his scenes on Argylle. Jackson gave this update vis his social media accounts. Jackson is currently shooting back-to-back projects in London, UK. First, he was part of MCU's The Marvels starring Brie Larson, then he moved to Argylle starring Henry Cavill, now he is back on this Marvel project.

Samuel L. Jackson is returning in the role of Nick Fury in the series, who will be working with Skrulls in deep space. Ben Mendelsohn also returns to star as Talos, the leader of a Skrulls and partner/friend of Nick Fury. The cast also includes Olivia Colman, GOT star Emilia Clarke, Kingsley Ben-Adir as the main villain, Killian Scott, and Christopher McDonald.

Nothing much about the plot of the series has been disclosed yet. But reportedly, it will act as a side story to the Captain Marvel movie and sequels, where the shapeshifting aliens, Skrulls, have infiltrated all aspects of life on Earth. Unlike the comics, Secret Invasion will not have a long list of characters and its impact will be limited on the current MCU timeline.

In the "Secret Invasion" comics, Iron Man, Professor Charles Xavier, Mr. Fantastic, Namor, Black Bolt, and Doctor Strange form the Illuminati to combat the Skrulls in secret. They launch an attack on the Skrull Empire and threaten additional retaliation if Earth is invaded again. However, they are all apprehended and intensively studied before fleeing. The comics also had all the members of Fantastic Fours, X-Men characters, Avengers, and New Avengers along with Skrulls in the shape of all these MCU characters.

Secret Invasion is part of MCU Phase 4, which means the series may also contain possible spoilers for the upcoming Captain Marvel sequel "The Marvels." The series is likely to air before the release of "The Marvels," which is currently set to release on November 11, 2022. But, the release of Secret Invasion depends on how both the projects are related. "The Marvels" is also currently filming in London, UK.

Kyle Bradstreet has written the script, with Thomas Bezucha and Ali Selim as directors. Secret Invasion began filming last month in London, reportedly with Emilia Clarke, Kingsley Ben-Adir, and Ben Mendelsohn. Olivia Colman joined the shoot earlier this month. The series is also expected to shoot in other parts of Europe.

The six-episode Secret Invasion is currently expected to premiere in 2022 on Disney Plus, worldwide.