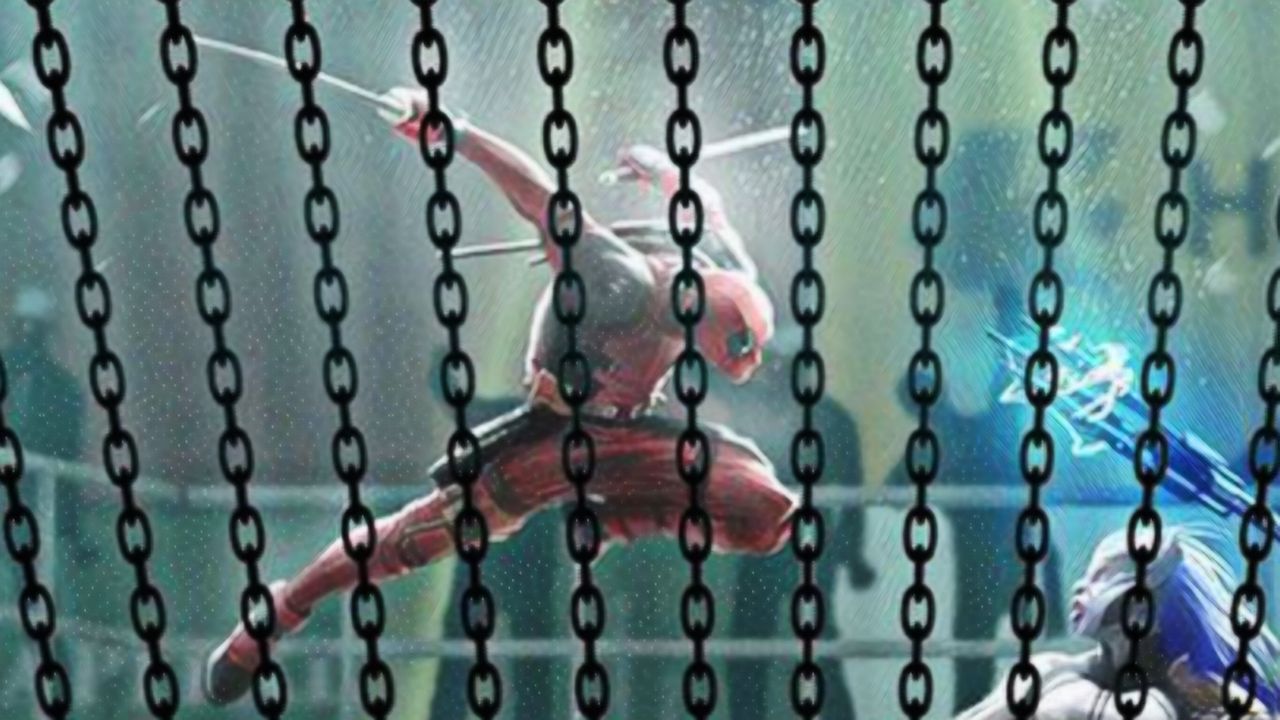 Deadpool MCU's entry could have been a lot earlier than expected as the new official concept art of Shang-Chi and the Legend of the Ten Rings shows Deadpool in action.

The concept images come from Andrew Kim Arts which shows Deadpool fighting inside a ring. It is similar to the action scene between Wong and Abomination in the film. This scene was likely used to replace the earlier planned Deadpool cameo.

Deadpool cameo inside a ring in Shang-Chi wouldn't have made much sense, but it certainly would have created a lot of hype for the film, which may have resulted in better box office numbers for the Marvel Studios.

In the concept art image, Deadpool is fighting with Proxima Midnight, last seen in "Infinity War" fighting for Thanos against the Avengers.
Shang-Chi movie included the Abomination cameo, where he fights with Wong and gets defeated. Wong opens a portal and both of them disappear and Abomination was never again seen in the film. Earlier plans could have been to include Deadpool fighting with Proxima, but making Deadpool the official canon of MCU through an inside ring fight may have been not so logical move from Marvel. Also, it could have overshadowed Shang-Chi in his MCU debut. It happened with Venom: Let there Be Carnage where Tom Holland's cameo in the mid-credit scene almost makes everyone forget Eddie Brock, Venom, and Carnage.

Deadpool is currently rumored to make his official MCU entry in 'Doctor Strange in the Multiverse of Madness.' Reportedly, it could be a post-credit scene where he will appear alongside Cable and Domino.

'Shang-Chi 2' has been already greenlit by Marvel Studios. Deadpool 3 starring Ryan Reynolds reprising his role is also in early development and rumored to begin filming early next year. "Shang Chi and the Legend of the Ten Rings" was released on September 3, 2021. Shang-Chi has grossed close to $432M, Worldwide.

Starring Simu Liu in the leading role of Shang-Chi, the movie also stars Tony Leung, Awkwafina, and Michelle Yeoh, as well as Fala Chen, Meng'er Zhang, Florian Munteanu, and Ronny Chieng. Shang-Chi and the Legend of the Ten Rings follow Shaun/Shang-Chi, Master of Kung Fu as he confronts his past in the form of his father Xu Wenwu/Mandarin, and the Ten Rings organization.