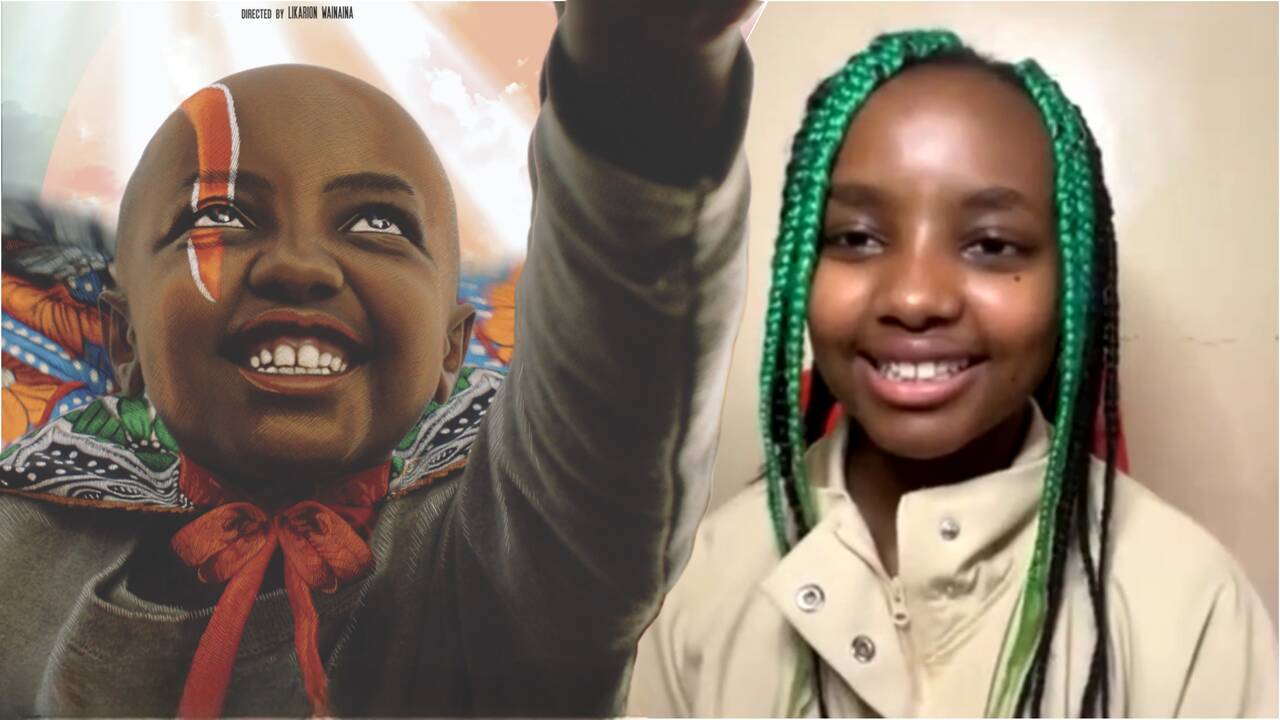 Supa Modo was released in 2018 in Kenya and premiered at 68th Berlin International Film Festival, the film was recently released on Netflix. It revolves around Jo and her family. Jo is a young girl who is suffering from cancer. It was her dream to become a superhero, but her life took another turn as she doesn't have many days left to live. To make her dreams true, the whole village comes together. Stycie Waweru is the girl who left with a smile. Supa Modo was selected as Kenya's official entry at the 91st Academy Awards under the category of Best Foreign Language Film.

We recently had an opportunity to talk with Stycie Waweru, the young Kenyan actress who appeared in Supa Modo, Just in Time, Lusala, and the animated series Supa Sema. At the tender age of just nine, she was able to perfect the role of Jo in Supa Modo. Without any theatre classes, this young girl knows what is required if you want to perfect your character and how to make the Hollywood dream turn into reality. Just as confident as she is in her personal life, the same is reflected in her characters. Till now, she has played four characters among them one was an animated character of Sema (in the Supa Sema series). Stycie talks about how she learns from Oscar-winning projects, and just with her first film, she hit the bull's eye with Supa Modo being sent to the Oscars.

You were just nine when you started working on Supa Modo. How was your experience working on this film?
Stycie: For me, it was simply because I had watched a lot of movies and behind the scenes. I knew what they did and the tips and tricks that they used for memorizing lines. So for me, it was very simple because my lines were not complicated. They weren't like paragraphs because I was only nine. Coming to sets is very different from normal life because of the cameras that are everywhere. You have to train yourself not to look at it and it's literally in your face. And obviously like trying to do this again and again and then messing up definitely was not fun for me. You had to take retakes, but I had so much fun. Everyone was so supportive and they were so patient. Thereafter I did great so yeah!

How do you feel after being the lead character in a film which is liked by so many people? Has your fanbase increased after it was released on Netflix, and how do you deal with it?
Stycie: Yes, it has. My post about Supa Modo being on Netflix went viral. So many people are commenting there saying congratulations, I've got so many new followers. It's definitely a big thing and I'm super grateful for it. I get a lot of texts on Instagram. My fans tell me how much they love me and how much I have inspired them, which makes me feel amazing because that is what I want to do. I want to show kids that they don't have to be grown-ups to do amazing things. And I think that it's working because a lot of people say that I am their inspiration.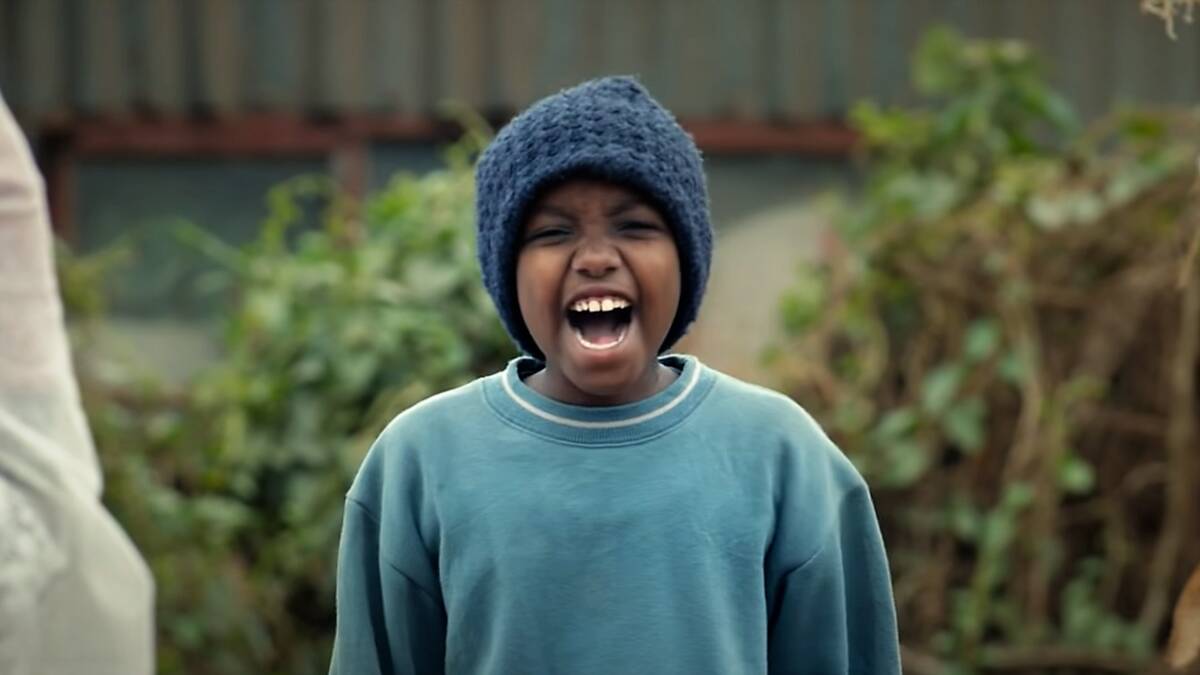 Your father sent the news of the audition to your mother. You were doing drama in your school, till the age of four, and you played in them. How did you feel when you got selected for your role in Supa Modo?
Stycie: It was so unreal! When we were doing the addition there were so many other girls who seemed way better. I remember there was this one girl who was so bold, she had gone to classes and everything and I was like oh my god! I felt really discouraged but then, I was like I'm gonna try my best cause I wanna be Hollywood famous, I want to do interviews like this. So, I tried my best, and after I got the role it felt so amazing. I feel like oh my god where are the paparazzi? I was so happy I can't even explain.

What did you learn from Likarion Wainaina, the director of Supa Modo?
Stycie: I learned about the effect of cancer on families, especially with the kid suffering. I remember the scene where I died and my mother was crying. She was just holding me and I was not dead. So, I also started crying because it was genuine. She has a daughter so, it felt so real to her and I felt so bad. I started crying in her arms and we just had a moment where we all cried together before continuing. So, it has taught me more and as I said being aware of things is very important.

How was your experience working with your co-stars, the director, and the producers? How would you summarize your experience?
Stycie: I would probably say that everyone is so supportive. The directors try to help you and everyone on set like my co-stars were so nice. Everyone was funny for some reason, they were having fun, messing around. It didn't feel like work. It just felt like I was going there, hanging out with some people and talking to a camera.

You were the youngest one on the sets of Supa Modo. So, did you feel pampered?
Stycie: I was. I remember that one time when I got sick, it was like mayhem. Everyone was trying to make me feel better. I had medicine, the doctor came in. I had like people giving me energy, so I was pampered cause I was the kid, anything I wanted, I had it. They wanted me to do a good job.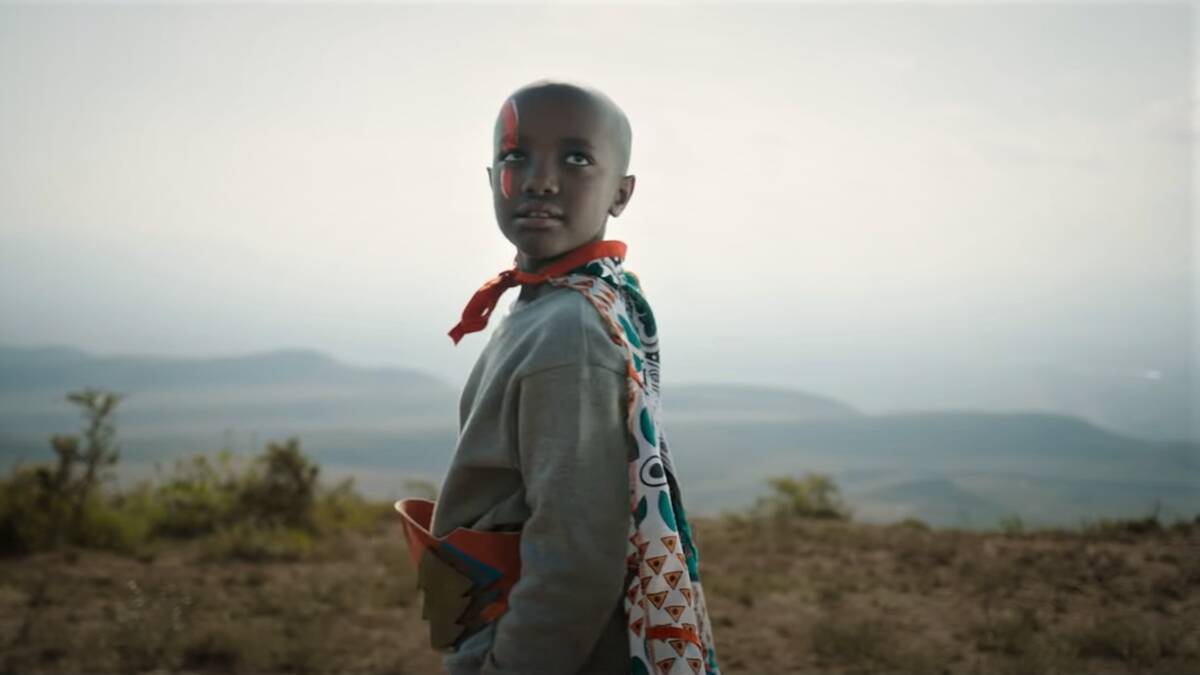 In the film, your character was beyond your age. It is difficult to understand that a nine-year-old girl would play such characters. In your films, the audience got that your understanding is far beyond your age. Are you like that in your real life as well?
Stycie: I read a lot of books, and I also watch a lot of commentary videos. So, I'm very aware of what is happening. I'm definitely more aware than my other friends and my other schoolmates. I know about a lot of stuff because I love watching like you know Mark Zuckerberg talking about the metaverse. I love watching stuff like about tesla. I like watching all this nerdy stuff and I love learning new things and reading. So, not beyond my age, I feel like every kid should be like that. We should be able to know what's going on and how to fix it. Stuff about climate change and all that, I feel like people don't take that seriously. So, I think I'm just normal.

In Supa Modo you had to cut your hair, how did you feel about that?
Stycie: Oh my god! I was so sad. My hair was short my whole life and I had finally gotten it to like I don't know shoulder-length. So, I was like this is not happening cause I was looking at it, you know I cut my hair and I become famous or I don't and I just decide to stay where I am. It was as hard as an easy decision. They had to let bribe me with Pizza. I was like there's no way I'm doing this for free. I want some pizza, so they gave me some pizza, and I accept it and it's grown back. So it was definitely worth it.

In Supa Modo, you were very fond of Superheroes. Which Superhero would you want to become, and what superpowers do you like to have?
Stycie: I would love Iron Man and I thought he is so underrated, I probably want to be like Iron girl or something because he's my favorite. He is so funny, and I love him so much, definitely Iron Man.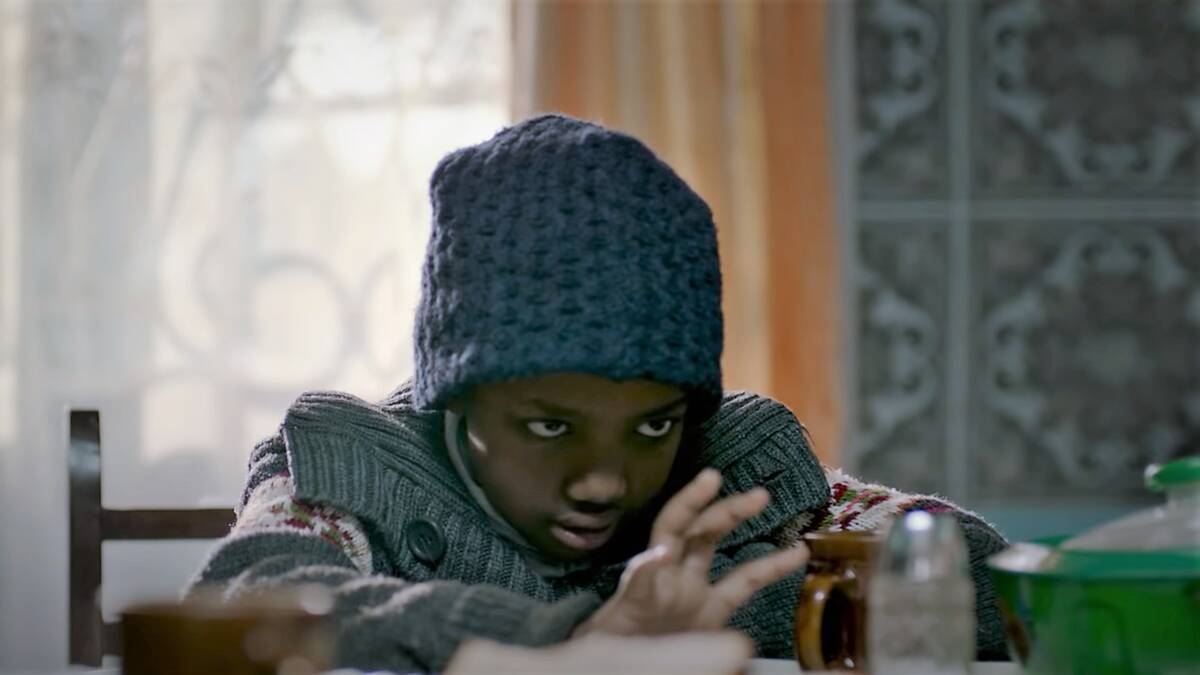 What's your favorite scene from Supa Modo?
Stycie: I remember my favorite scene when I was making it was the part when we were trying to make a film inside of a film. I found that very funny. Definitely right now as we watched it like three times my favorite scene is probably like at the end you see my feet and I'm floating up. I feel like that that gets a lot of people crying and it got me crying. It was me who died and I was crying. It is definitely that scene because it has a lot of emotion.
How many times have you re-watched Supa Modo?
Stycie: That was my favorite of all that I've done, Supa Modo is my favorite. I've probably watched it like three times now and I'm gonna do it again now that it's on Netflix.

You've been acting since you were nine and you were cast in Supa Modo at this age. Where do you see yourself in ten years?
Stycie: Hopefully in ten years I'll be in Hollywood doing the big stuff like Marvel, acting with big names like Johnny Depp. I really want to improve my craft and become one of those. It is a really big dream that I have and I would love to inspire all kids out there and show them that you don't have to be an adult to follow your dreams. I definitely see myself in Hollywood.

In 'Supa Modo' and 'Just in Time' the roles are very different from each other. How do you pull such versatile roles?
Stycie: I think it's all about practice, for me, I have watched so many movies and so many series. I haven't gone to acting classes but I do understand how it is supposed to be done by watching. I feel like that's the best way to be able to like learn a craft, by watching and by doing so. I've always liked pretending that I'm this character and that character when I'm at home. Talking differently just molds me to be able to do both of them and I think that's important for an actress to do and that's what I did.

In Supa Modo, we can see you flying with a crape. Would you fly in your real life as well? Would you like to fly to Hollywood?
Stycie: Yeah, I'd love to fly. I feel like Supa Modo was just spot on. It had my character right and I would love to fly. I remember that I used to pray to be able to fly all the time. I would even dream about flying in my dreams. Every time I would fly in my dream, I would fall bad, but I wanted it.

Below is the full conversation of Stycie Waweru with our own Riya Singh, recorded last week. You can also read Supa Modo's review.