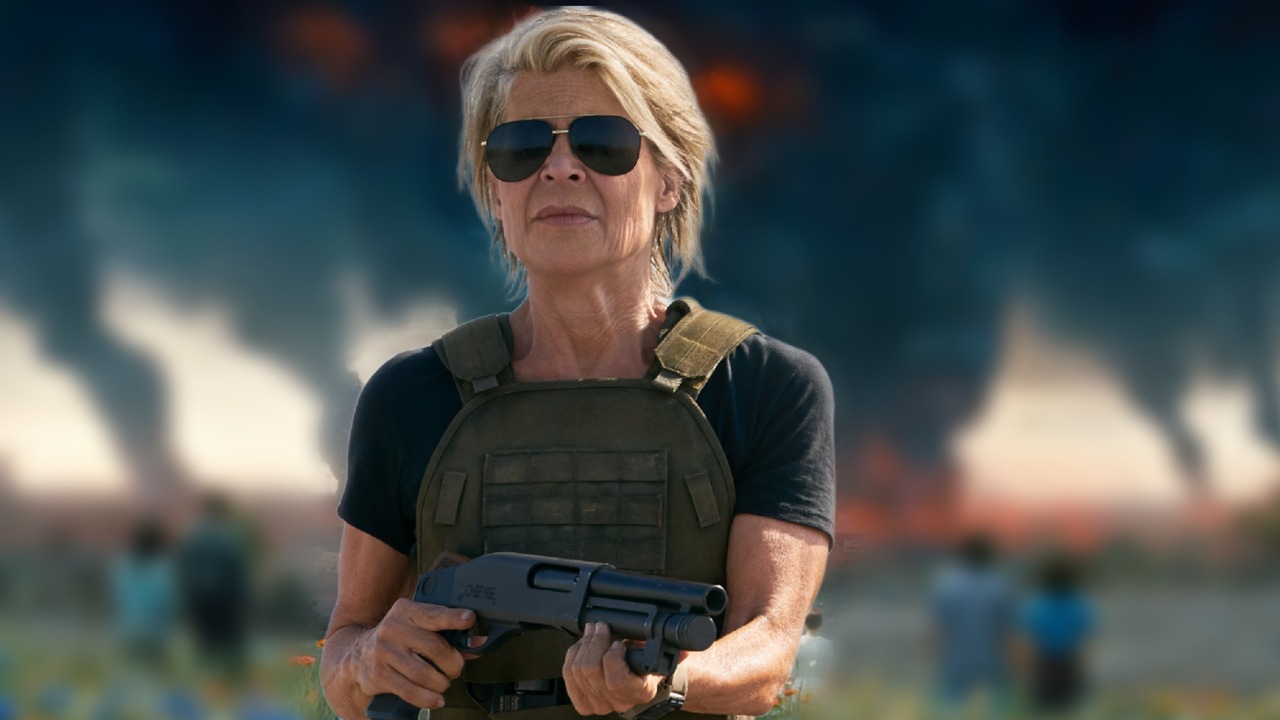 Sarah Connor is coming to Hawkins, yes you heard it right, but is there any killer Terminator roaming around? Only time will tell. Terminator Star Linda Hamilton has officially joined the cast of Stranger Things for the fifth and final season of Netflix's biggest sci-fi series.

Linda Hamilton is best known for portraying Sarah Connor in the Terminator franchise. She led the second Terminator film released in 1991 - Terminator 2: Judgment Day opposite Arnold Schwarzenegger, after being the lead actress in 1984's The Terminator. She also reprised her Sarah Connor role again in Terminator: Dark Fate, that released in 2019. She also appears regularly in the SyFy series, Resident Alien.

Linda Hamilton will join the returning cast of the series that includes Millie Bobby Brown as Eleven, Finn Wolfhard as Mike Wheeler, Gaten Matarazzo as Dustin Henderson, Caleb McLaughlin as Lucas Sinclair, Natalia Dyer as Nancy Wheeler, Charlie Heaton as Jonathan Byers, Winona Ryder as Joyce Byers, David Harbour as Jim Hopper, Noah Schnapp as Will Byers, Sadie Sink as Max Mayfield, Joe Keery as Steve Harrington, Maya Hawke as Robin Buckley, Priah Ferguson as Erica Sinclair, and Jamie Campbell Bower as Henry Creel aka Vecna.

Stranger Things Season 5 has currently halted its pre-production due to the WGA strike, but it is expected to resume sometime in July 2023. But there is still some time before the fifth and final season can start filming. As of now, the show is expected to begin filming Season 5 in August 2023, but due to uncertainty surrounding the WGA strike, it cannot be confirmed.

Earlier, we revealed that 'Stranger Things' Season 5 will be filming under a new working title - "JERICHO." The working title suggests that Season 5 may follow a similar premise where the group of friends has been trapped inside a town after Demogorgans have taken over, and trying to find solutions on how to survive and defeat them to get everything back to normal.

In Season 4, Eleven regained her powers with the help of the Nina Project. She tried to save Max with her powers, but her soul is most probably missing. Maybe, she has accidentally created another problem for Hawkins that could be shown in the fifth season. The teenagers may have escaped upside-down after Vecna was defeated, but he is not dead. Vecna is likely to return with more power and this time the whole Hawkins will be in deep trouble. In the finale of Season 4, Hawkins suffered a major earthquake due to which many people died, and many are living in the camps set up in Hawkins High. Many Citizens of Hawkins were also leaving the city. Snowy Particles of upside-down were falling from the sky of Hawkins in the last scene of the fourth season's final episode, teasing Season 5 to be more terrifying.

Now that the bridge between the real world and the upside-down has broken, it might be possible that in Season 5, Demogorgans will be seen roaming freely in the streets of the city and savoring the citizens. Netflix has already revealed the season 5 episode 1's title which will be: 'The Crawl'. After the stellar performance of Season 4, the expectations are certainly high for the final season of Stranger Things.