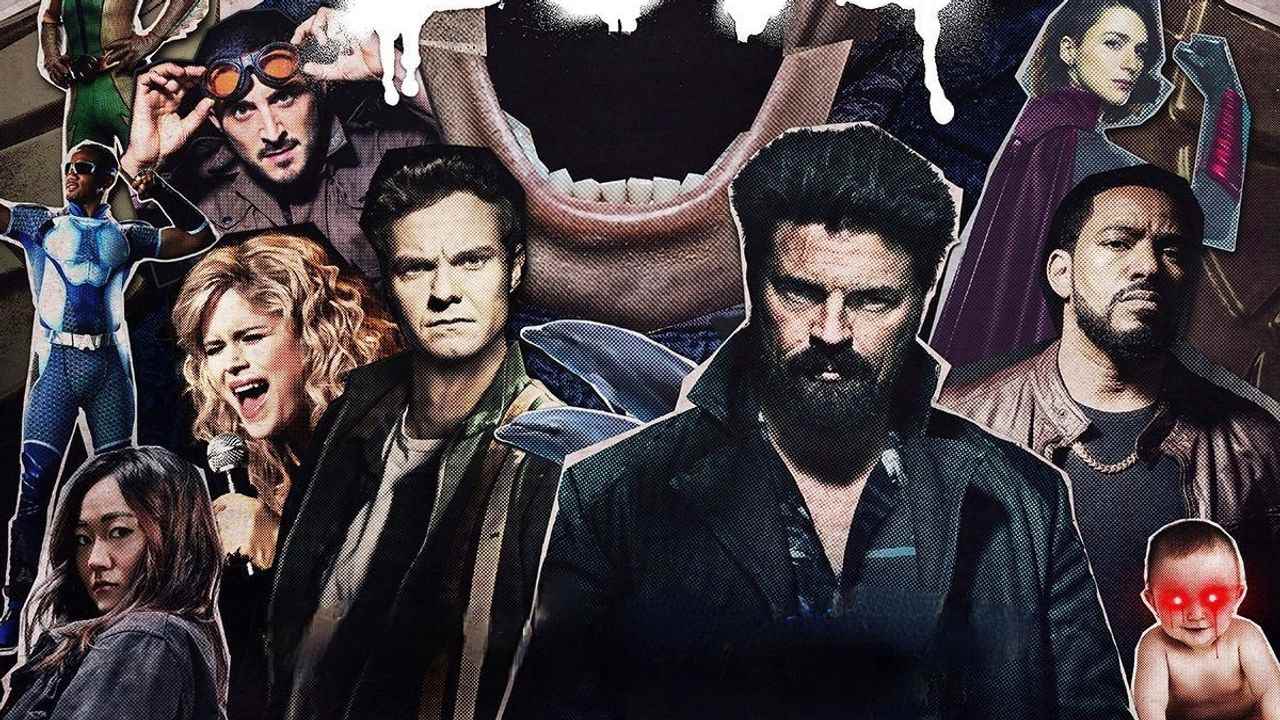 The previously untitled new spin-off series of 'The Boys' finally has a title now. Produced by Amazon Studios and Sony Pictures Television, the eight-episode series will be called "Varsity."

The title leak comes from the IATSE Toronto website, which also posted the filming dates. The listing has been removed from the website, but not before VoughtHQ took a screenshot and posted it on its Instagram account.

The filming of Varsity will begin on May 2, 2022, and as per the schedule, it is expected to wrap up on October 4, 2022. The series will start pre-production on January 31 which will last around three months before officially beginning the production.

Also, as per the now-deleted listing, it doesn't seem that the show is a limited series. If it becomes successful like "The Boys," we can expect the show to run for multiple seasons. The other animated anthology series, "The Boys Presents: Diabolical" will release on Prime Video on March 4 with all eight episodes.

Image Credit: VoughtHQ
Amazon has revealed the first teaser for The Boys Season 3, which is set to release on June 3 with the first three episodes. The show has been reportedly renewed for Season 4 which could film parallelly with Varsity.

Varsity is set at America's only college entirely for young-adult superheroes, Godolkin University (run by Vought International). The Boys Spinoff is an irreverent, R-rated series that explores the lives of hormonal, competitive Supes as they put their physical, sexual, and moral boundaries to the test, trying to compete for the best contracts in the best cities. It's part college show, part Hunger Games—with all the heart, satire, and humor of The Boys.

Jaz Sinclair as Marie, Aimee Carrero, Lizze Broadway as Emma, Reina Hardesty, Shane Paul McGhie, and Maddie Phillips are all set to portray young superheroes.

Michele Fazekas and Tara Butters will serve as showrunners and executive producers. Eric Kripke, Seth Rogen, Neal H. Moritz, James Weaver, Ori Marmur, Pavun Shetty, Evan Goldberg, Ken Levin, Jason Netter, Garth Ennis, Darick Robertson, and Michaela Starr will serve as executive producers. Serving as co-executive producers for the series are Zak Schwartz and Erica Rosbe.

The series will be produced by Amazon Studios and Sony Pictures Television Studios, in association with Kripke Enterprises, Point Grey Pictures, and Original Film. Loreli Alanís will serve as executive in charge of Point Grey Pictures.