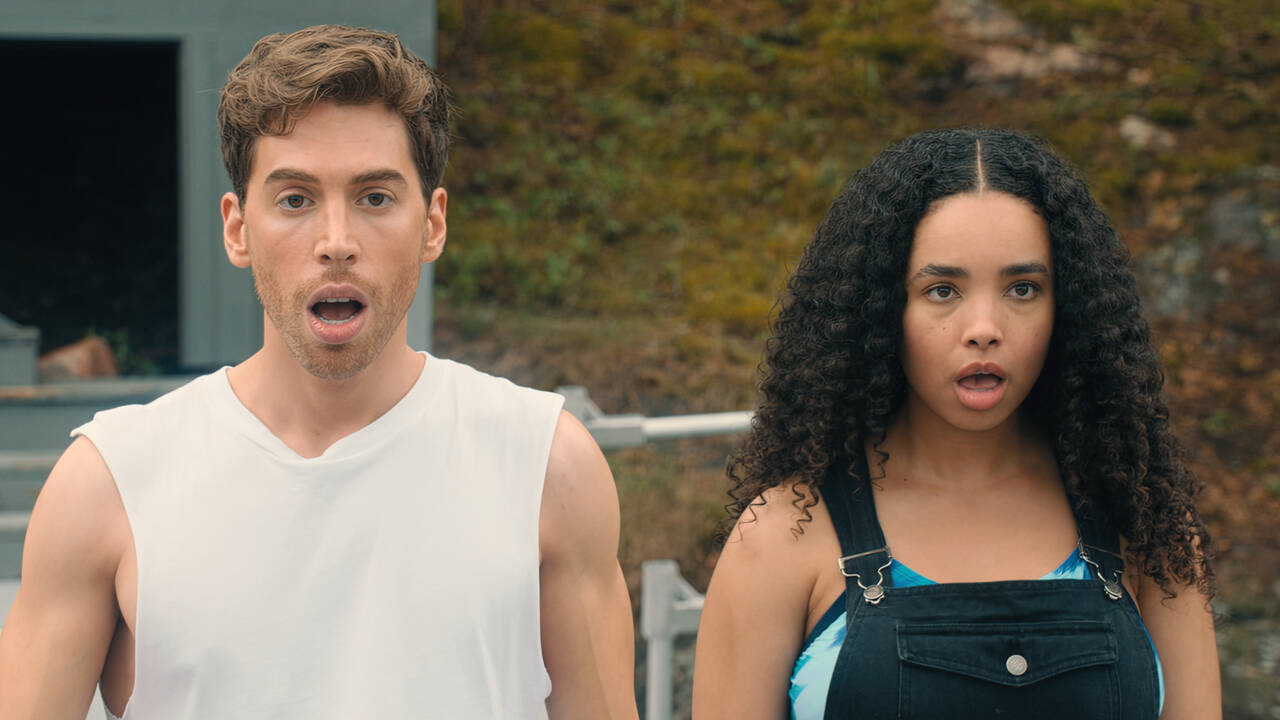 The second season of Amazon's first Canadian original comedy series, 'The Lake' has officially wrapped up filming this Friday (September 29) in North Bay, Canada.

The comedy series began production on August 15, 2022, and took just 45 days to complete filming on the eight-episode second season. 'The Lake' Season 2 will release sometime in 2023.

The eight-episode first season of The Lake premiered on June 17, 2022, and received an average response from the critics. However, it was praised for its LGBTQ representation. The series was renewed by Amazon for Season 2, a month after its release. Read our The Lake Season 1 Review.

The first season follows Justin (Jordan Gavaris) as he returns from living abroad after a breakup with his long-term partner, hoping to reconnect with his biological daughter, whom he put up for adoption when he was in his teens. His plans to make new memories with his city-loving daughter Billie (Madison Shamoun) at his home lake go sour when he discovers his father left the family cottage to his "picture-perfect" stepsister, Maisy-May (Julia Stiles).

Additional cast includes Terry Chen, Jon Dore, Natalie Lisinka, Carolyn Scott, Travis Nelson, Jared Scott, and Declan Whaley. Prime Video has also revealed the new names joining season 2. Lauren Holly will play Mimsy, Maisy-May's mother. She is a free-spirited muse who knows what she wants and how to get it, even if it involves lying. Mimsy returns to reunite with her daughter and turn over a fresh leaf, but her presence threatens to disrupt Maisy-May's well-ordered life. Also joining the cast in Season 2 are nonbinary actors Max Amani, and Jhaleil Swaby.

The Lake is produced by AMAZE, with Michael Souther and Teza Lawrence serving as executive producers for AMAZE, and is written and executive produced by Julian Doucet. The series, produced by AMAZE and shot in northern Ontario, takes family togetherness, relaxation in nature, and the tranquillity of cottage country and turns it on its head with petty rivalry, strained relationships, day drinking, and mosquito-ravaged sunburns.