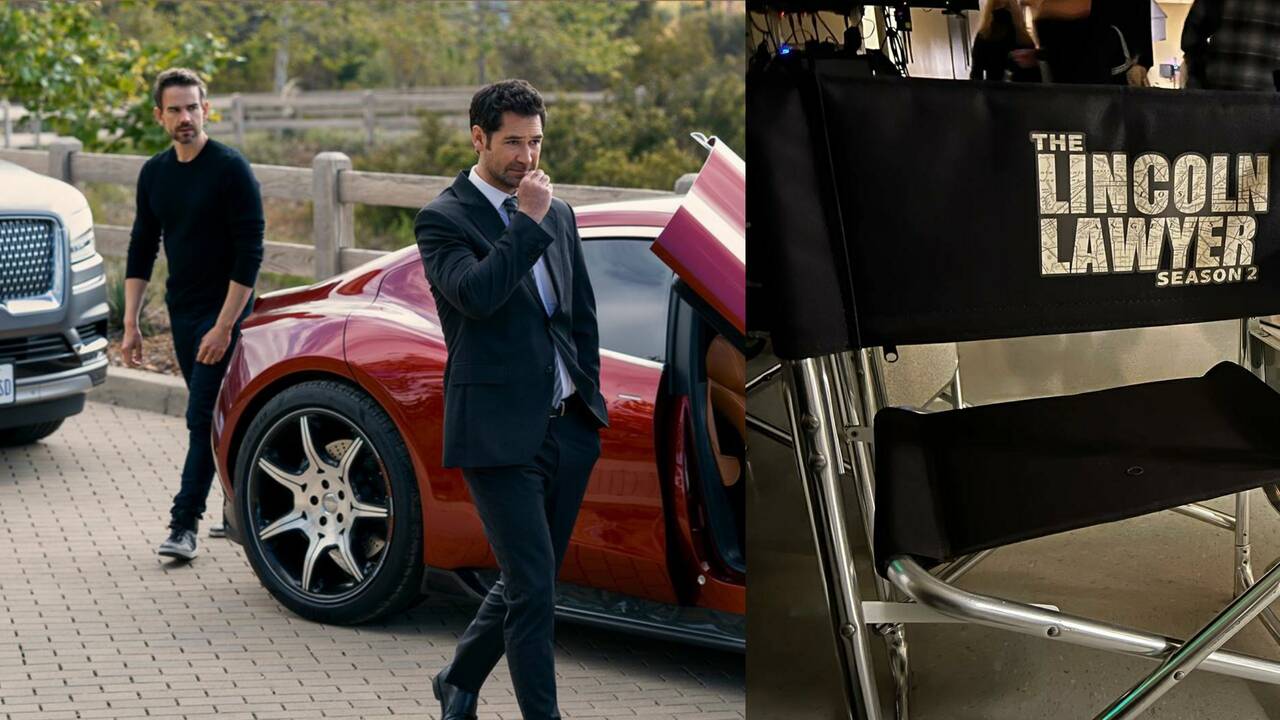 Netflix crime-drama show, 'The Lincoln Lawyer' has officially begun filming this Monday (October 31) in Los Angeles, California with Manuel Garcia-Rulfo returning in the lead role of Mickey Haller. The production is expected to continue for almost the next five months.

Author Michael Connelly confirmed the start of production via an Instagram post where he wrote, "From the set of The Lincoln Lawyer season 2: I'm excited to report we have started filming season 2. It's so nice to be back on the set again. This year we are adapting The Fifth Witness and have some amazing new additions to the cast, crew, and writing team. It's gonna be great!"

The second season filming will last for almost five months and as per production weekly, it will wrap on March 23, 2023. Seeing the production schedule, 'The Lincoln Lawyer' Season 2 is likely to release sometime in the Late Summer or Fall of 2023. However, Netflix sometimes maintains a gap of two years between two seasons of a recurring show, which might push season 2 to release sometime in early 2024.

Based on the book "The Fifth Witness," The Lincoln Lawyer Season 2 cast includes Manuel Garcia-Rulfo as Mickey Haller with Neve Campbell as Maggie McPherson, Becki Newton as Lorna, Jazz Raycole as Izzy, Lana Parrilla as Lisa, Yaya DaCosta as Andrea Freemann, and Angus Sampson as Cisco.

In "The Fifth Witness," upon which the 10-episode second season of The Lincoln Lawyer is based, follows Mickey Haller, who is called in to defend a long-standing client, Lisa Trammel, accused of murdering wealthy Mitchell Bondurant. According to forensic evidence, the six-foot-two victim was murdered while standing up with a hammer blow from behind on the very top of his head.

In Season 1, When his former legal partner is murdered, Mickey Haller is forced to take over the firm, which includes a high-profile murder trial. Mickey realizes there may be more at risk than he expected as he tackles the biggest case he's ever had to deal with from the back seat of his Lincoln Town Car.

The first season was brought to life by a renowned team of producers that includes: David E. Kelley as Executive Producer / Writer, Ted Humphrey as Showrunner / Executive Producer / Writer, Ross Fineman as Executive Producer, and A+E Studios. This project was initially created at CBS with a series production commitment in 2020.

Read our The Lincoln Lawyer Season 1 Review.