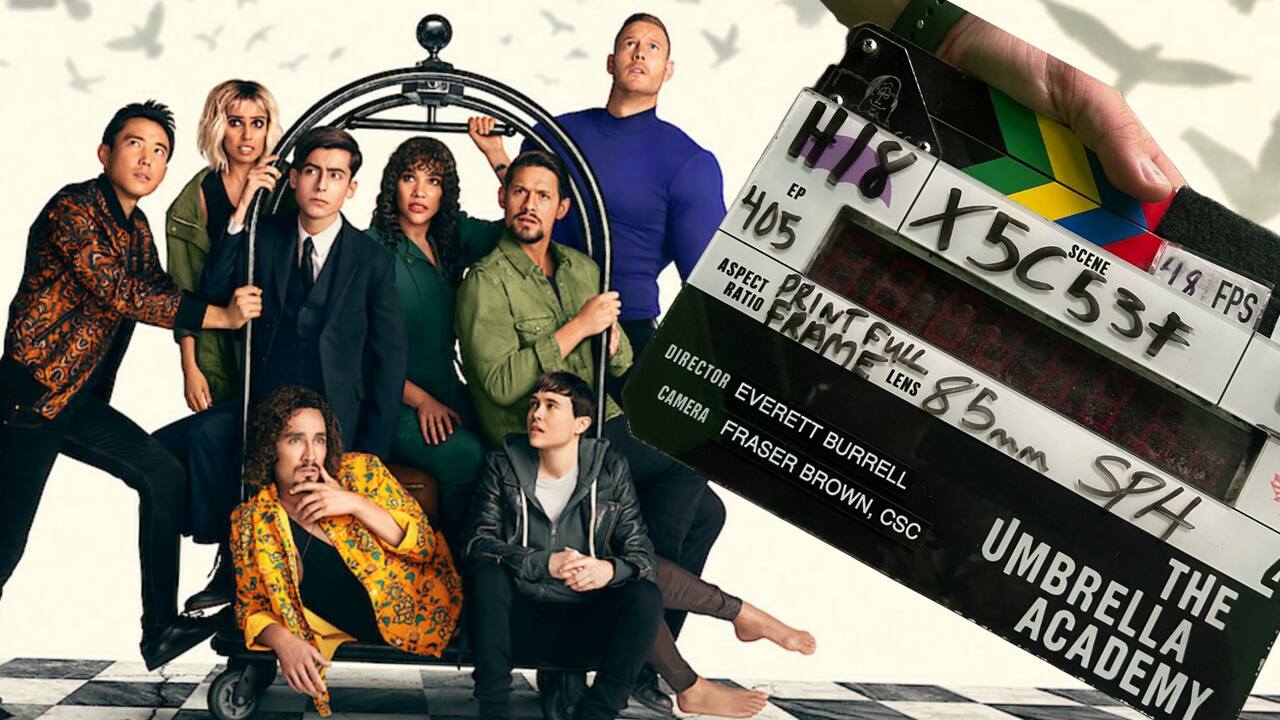 The fourth and final season of 'The Umbrella Academy' has officially wrapped up filming this Wednesday (May 31) in Toronto, Canada. The production was earlier expected to wrap up on May 19, which was extended by ten more days. The show was unaffected by the ongoing writer's strike.

The Netflix series began filming in February this year and has taken only four months to complete production. The shortened six-episode final season also marks the last time when this cast worked together as they shared emotional messages on the final day of filming. Everett Burrell who works as VFX supervisor and directed the fifth episode of Season 4 also shared an emotional message for the cast and crew via an Instagram post, where he wrote, "Thank you for a truly amazing 6 years. Salute to all of our incredible cast and crew. Until we meet again, don't know where don't know when…."

Earlier, Actor Justin H. Min also shared his feelings via a tweet, as he wrote, "You never forget your first. 5 1/2 years. grateful for every moment. thanks for the ride, Ben. you'll always be with me."

Since the filming has just been finished, Season 4 is unlikely to premiere any time soon. But since it's a shortened season, the post-production won't be taking as long as the previous seasons. So even if we go by that, 'The Umbrella Academy' Season 4 is likely to release in early 2024 at the earliest.

Earlier, Season 4 added three new faces to the cast. Nick Offerman is playing Dr. Gene Thibedeau and Megan Mullally is playing his wife Dr. Jean Thibedeau - the couple is a mild-mannered Midwestern community college professors, whose lives get a lot less sense when they get caught up in some timeline-twisting chaos. David Cross also joins the cast as Sy Grossman - an upstanding yet shy business entrepreneur and family man. Sy is desperate to reconnect with his estranged (and unnamed) daughter; he would go to any length to reclaim her.

Creator Steve Blackman has already revealed the title of the first episode of Season 4, which will be titled, "The Unbearable Tragedy of Getting What You Want." The episode is written by Steve Blackman and Jesse McKeown and will be directed by Jeremy Webb. Elliot Page, Tom Hopper, David Castañeda, Aidan Gallagher, Justin H. Min, Emmy Raver-Lampman, Robert Sheehan, Ritu Arya, and Colm Feore will reprise their roles in the superpowered dysfunctional family in Season 4. Paco Cabezas has directed the series finale, titled, End of The Beginning."

In the Season 3 finale, everyone except Allison steps on the seven-star symbol, which activates the reset button but drains their powers. Allison kills Reginald and presses the reset button after realizing the process is killing them. Allison is reunited with Claire and Ray in the new universe, the Hotel Obsidian is gone, Luther is alive and no longer an ape-man, Five and Diego's severed limbs are recovered, Sloane is missing, and everyone has lost their powers. As the siblings divide, a resurrected Reginald surveys the city, which is now under his command, alongside his wife Abigail, who has resurrected. Ben rides the Seoul subway, which is similar to the one on which he was born, in a mid-credits scene.

Steve Blackman is the creator and showrunner while also serving as executive producer alongside Jeff F. King, Mike Richardson, Keith Goldberg, and Jesse McKeown. Co-executive producers are Gerard Way and Gabriel Bá, the creators of the graphic novels that inspired this series. The show is produced for Netflix by UCP, a part of Universal Studio Group. A spin-off series based on The Sparrow Academy is also reportedly in the works at Netflix.