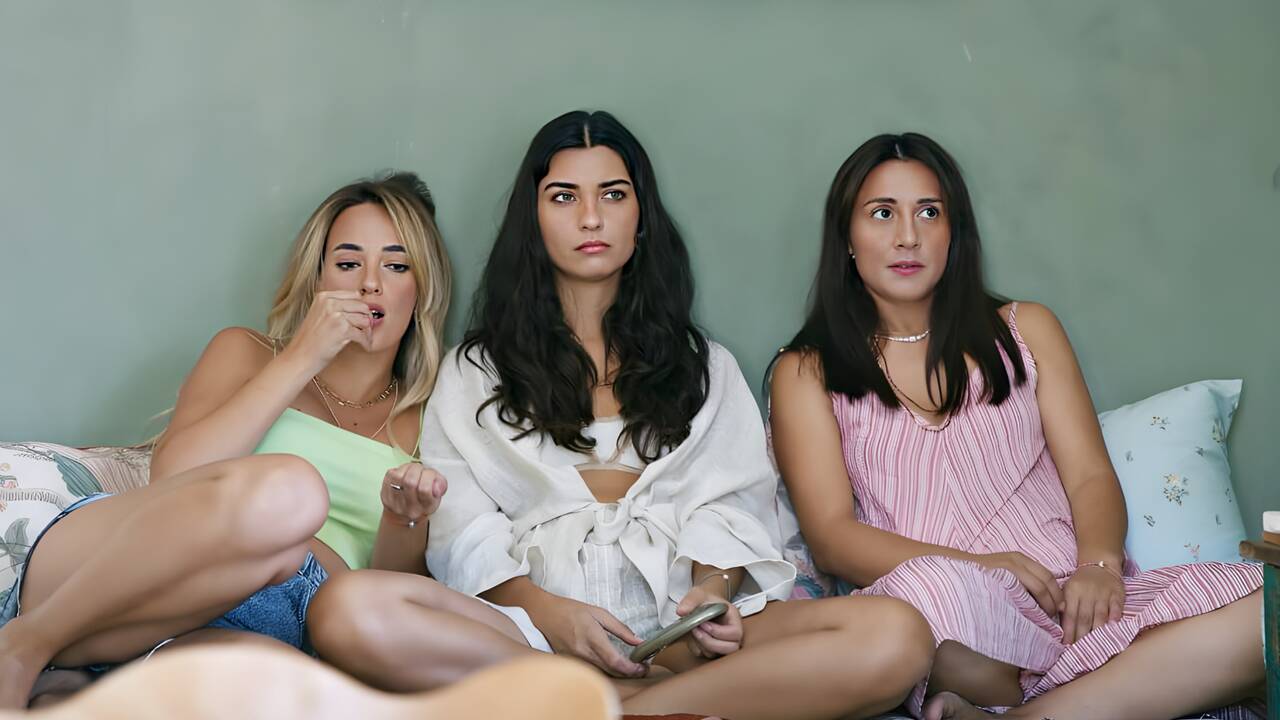 Netflix has officially confirmed the second season of the Turkish-language series, 'Another Self,' four months after its debut. The first season of the romantic-drama series, which touched the hearts of many fans, was released on July 28 on Netflix, this year.

However, the good news doesn't end there as the series is not only confirmed for the second but also the third season. Yes, 'Another Self' has been officially renewed for Seasons 2 and 3, Netflix Turkey officially gave the greenlit just two weeks back. The news has also been confirmed by creator Nuran Evren Sit.

Through a warm, emotive, cheerful, and hopeful tone, "Another Self" tells the possibilities of overcoming practically every dead-end in life by accepting the past even if it cannot be changed. Another Self takes the main characters on a journey of self-discovery and helps them in overcoming their wounds.

In the first season, Ada's (Tuba Büyüküstün), Sevgi's (Boncuk Yılmaz), and Leyla's (Seda Bakan) friendship, which began in college, has grown into one that provides them strength even in their worst moments. Ada is a successful surgeon, and Sevgi is an ambitious attorney. In contrast to both of them, Leyla has never worked for a living. She has a nice marriage and a son with her husband. When Sevgi is diagnosed with cancer, the deep friendship between these three women is put to the greatest test.

Instead of following Ada's requests and seeking treatment at a hospital, Sevgi pursues a different hope. She asks Leyla to take her to Ayvalk to locate a mysterious man named Zaman (Fırat Tanış), who does family constellation sessions. When they realize there is no way to convince Leyla to change her mind, they embark on a desperate journey. They have no idea how this journey will profoundly change their lives. This search, started by Sevgi, would result in unanticipated circumstances not only in her life but also in the lives of Ada and Leyla.

At the end of the first season, Toprak realizes, and the two kiss. This entire incident is turned upside down when Flor appears with Ava, the latter kissing Toprak right in front of Ada. In the midst of this, Leyla discovers she's pregnant, while Sevi regains consciousness but is angry and saddened at her mother for hiding such a secret from her. As the episode comes to an end, the three women join hands as Zaman chooses not to retire after all and to continue his lessons.

Created and written by Nuran Evren Sit, 'Another Self' stars Tuba Büyüküstün, Seda Bakan, Boncuk Yılmaz, Fırat Tanış, Paul Galliano, Murat Boz, Umut Kurt, Füsun Demirel, David Haack, Rıza Kocaoğlu, and Serkan Altunorak. Burcu Alptekin directed the first season.

Read our Another Self Season 1 Review.