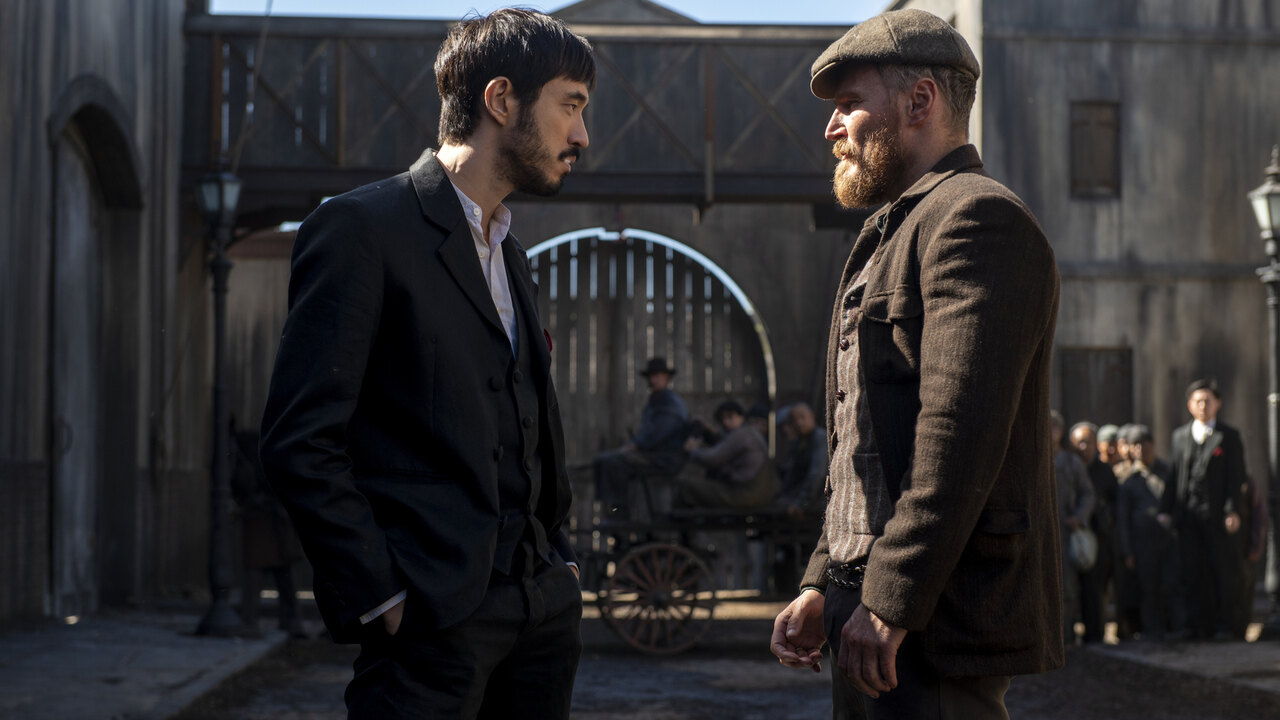 The wait seems to be finally over for the Warrior fans as the Martial arts action-packed series is all set to return this Summer. As per the show's star Perry Yung and producer Chris Arruda, 'Warrior' Season 3 will release on June 29, 2023, on HBO Max.

The third season premiere date is yet to be officially revealed by HBO's social media and related channels. However, considering the streamer's present schedule, early summer seems to be the right time.

"Just did a little soundtrack recording today. The Warrior family is beyond special. Never thought I'd marry my two careers like this. Thank you Chris and @tropperj for gifting me with this awesome moment," wrote Perry Yung in an Instagram post while adding, "If I haven't said it lately…I love my job. Warrior Season 3 coming to HBO Max June 29th!" written by Chris Arruda. Perry Yung will return as Father Jun in Season 3.

The returning cast in Season 3 includes Andrew Koji, Kieran Bew, Celine Buckens, Dean Jagger, Maria-Elena Laas, Langley Kirkwood, Olivia Cheng, Miranda Raison, Dianne Doan, Hoon Lee, Jason Tobin, Christian McKay, Dustin Nguyen, Chen Tang, Joe Taslim, Joanna Vanderham, Tom Weston-Jones, and Perry Yung.

Season 3 has also added some new faces including Mark Dacascos as Kong Pak - the former leader of a newly absorbed, Long Zii-affiliated tong and Li Yong's old friend and mentor, Chelsea Muirhead as Yan Mi - the humble but shrewd daughter of a local print shop maker based in Chinatown, Telly Leung as Marcel - a nomadic Chinese nightclub singer, who works on the Barbary Coast, Kevin Otto as Horace Clark - Bill's (Kieran Bew) condescending brother-in-law and owner of a successful cement factory, Adam Rayner as Douglas Strickland III - a brutal railroad magnate and an old friend of Nellie's husband, Nick Cordileone as Edmund Mosely - a Secret Service agent who comes to San Francisco to follow an important case, Dominique Maher as Catherine Archer - a political promoter who takes an interest in Mayor Buckley, Neels Claasen as Benjamin Atwood - the newly-appointed Chief of the San Francisco Police, Sean Marco as Stewart Gumm - Mayor Buckley's conniving right-hand man, Jazzara Jaslyn as Eliza Pendleton - a rich socialite who takes an interest in Mai Ling, Colin Moss as Franklin Thayer - a charismatic candidate for San Francisco Mayor, and Sizo Mahlangu as Isaac - the ruthless lieutenant to Happy Jack and a infamous Barbary Coast gangster.

The third season of 'Warrior' is reportedly the final season of the show as well, as we revealed in our last report, after the Warner Bros. and Discovery merger, HBO Max has almost shelved most of its original shows and Warrior is one among them. HBO Max is yet to officially confirm this rumor.
In Warrior Season 2 finale, Mai Ling seeks an audience with Young Jun, revealing in desperation that Ah Sahm is her brother. Young Jun, stunned, confronts Ah Sahm, causing a rift between them. Young Jun sees that Ah Sahm was in an impossible circumstance and even forgives him after hearing his story, but he wonders if Ah Sahm still has feelings for his sister. Ah Sahm pays a visit to Leary's bar and challenges him to a fight. After exchanging blows, Ah Sahm defeats Leary and warns the Irish not to set foot in Chinatown.

Season 2 of Warrior premiered in October 2020 and became an instant hit among the audiences of Cinemax and HBO Max, soon after its arrival. WARRIOR was called one of the most underrated TV series currently airing by critics all over the Internet.

Warrior is a gritty, action-packed crime drama set during the brutal Tong Wars of San Francisco's Chinatown in the late 19th century, and based on the writings of martial arts legend Bruce Lee. The first two seasons, which premiered on Cinemax, are now streaming on HBO Max.

The Cinemax original series was created by and is executive produced by Jonathan Tropper under Tropper Ink Productions, executive produced by Justin Lin for Perfect Storm Entertainment, and executive produced by Shannon Lee for Bruce Lee Entertainment.