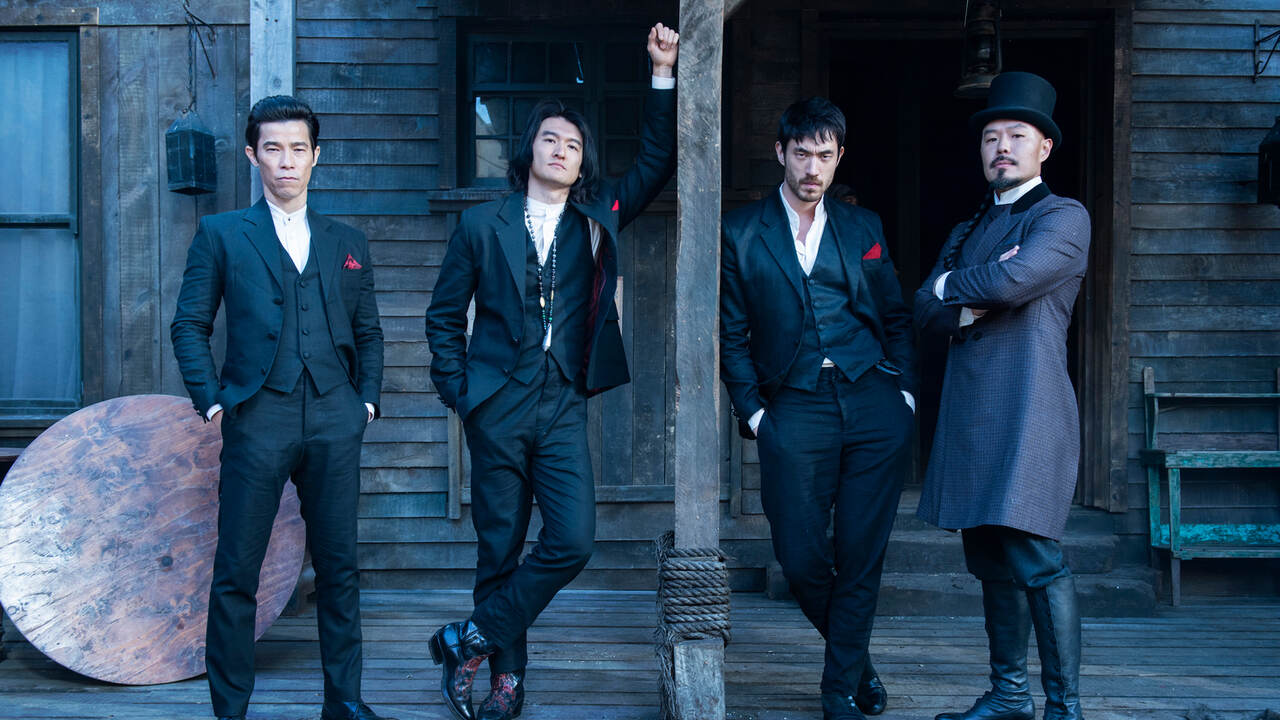 It's been more than a month since the premiere of Warrior Season 3 finale, and since then, we haven't heard anything from HBO or MAX. The tenth and final episode of the third season premiered on August 17, 2023.

This show has always been in danger of cancellation. The third season also seemed impossible but the constant push from the audience the cast and the crew made HBO acquire the show from Cinemax which was shut down. However, even after scoring the renewal, it took almost three years before the fans found their favorite show back on screen. So, is something similar going to happen before it scores a Season 4 renewal?

It has been a month since the final episode of the third season premiered and HBO hasn't hinted anything about the future of the show, although fans are active and already raised a petition asking HBO to renew the show for a fourth season. However, the petition has only been able to gain 7K signatures in a month, which is much less as compared to the third season petition which was able to reach 70K signatures. So, fans also need to gear up and get more signatures, or it may indicate the fall in the show's popularity. You can also sign the petition here.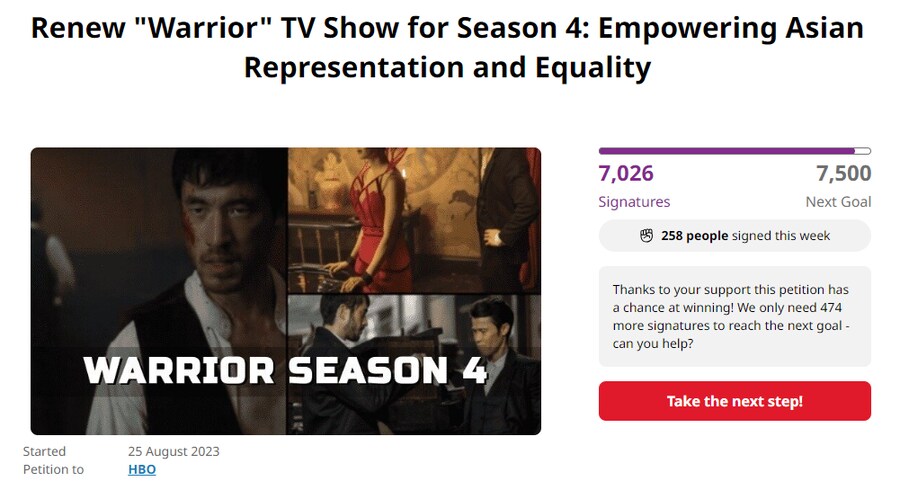 The fall in popularity doesn't mean a fall in quality as the third season still holds a 100% critic approval score on Rotten Tomatoes, but without a doubt, there was hardly any marketing for Warrior Season 3 apart from odd social media posts by MAX official account and few members of the cast. This is one of the reasons why Warrior Season 3 might not have added a lot of new audience to the already existing loyal group of fans. Fans have campaigned for this show all the time via different social media networks and they have done their job, now it's time for HBO to decide the fate of the show.

One of the main reasons HBO hasn't decided the fate of the show is the ongoing strikes. WGA and SAG-AFTRA are both on strike, however, WGA seems to be reaching a deal with studios and may resolve within a week if everything goes well, but SAG-AFTRA discussions are yet to resume. 'Warrior' Season 4 is yet to be written, and this might become another roadblock in its journey to renewal.

Earlier, HBO canceled a large number of shows, and among them were some of the big names including Raised by Wolves, Westworld, The Nevers, and more. It gave us a hint that Warrior Season 3 might also be its final season but as the season unfolded, it indicated that a lot has been left to tell in this story.

The third season ended with multiple shocking moments. Ah Sahm's friendship with Young Jun and alliance with Hop Wei completely crumbled after he took on them. Meanwhile, Mai Ling also faced an attack from Hop Wei after Long Zii and Li Yong left her alone. In the final moments of the finale, Chao was shot at the railway station and seems dead, but nobody knows what surprise the next season might bring when it happens.

Warrior is a gritty, action-packed crime drama set during the brutal Tong Wars of San Francisco's Chinatown in the late 19th century, and based on the writings of martial arts legend Bruce Lee. The series was created by and is executive produced by Jonathan Tropper under Tropper Ink Productions, executive produced by Justin Lin for Perfect Storm Entertainment, and executive produced by Shannon Lee for Bruce Lee Entertainment.

Season 3 cast included Andrew Koji, Kieran Bew, Celine Buckens, Dean Jagger, Maria-Elena Laas, Langley Kirkwood, Olivia Cheng, Miranda Raison, Dianne Doan, Hoon Lee, Jason Tobin, Dustin Nguyen, Chen Tang, Joe Taslim, Tom Weston-Jones, and Perry Yung.