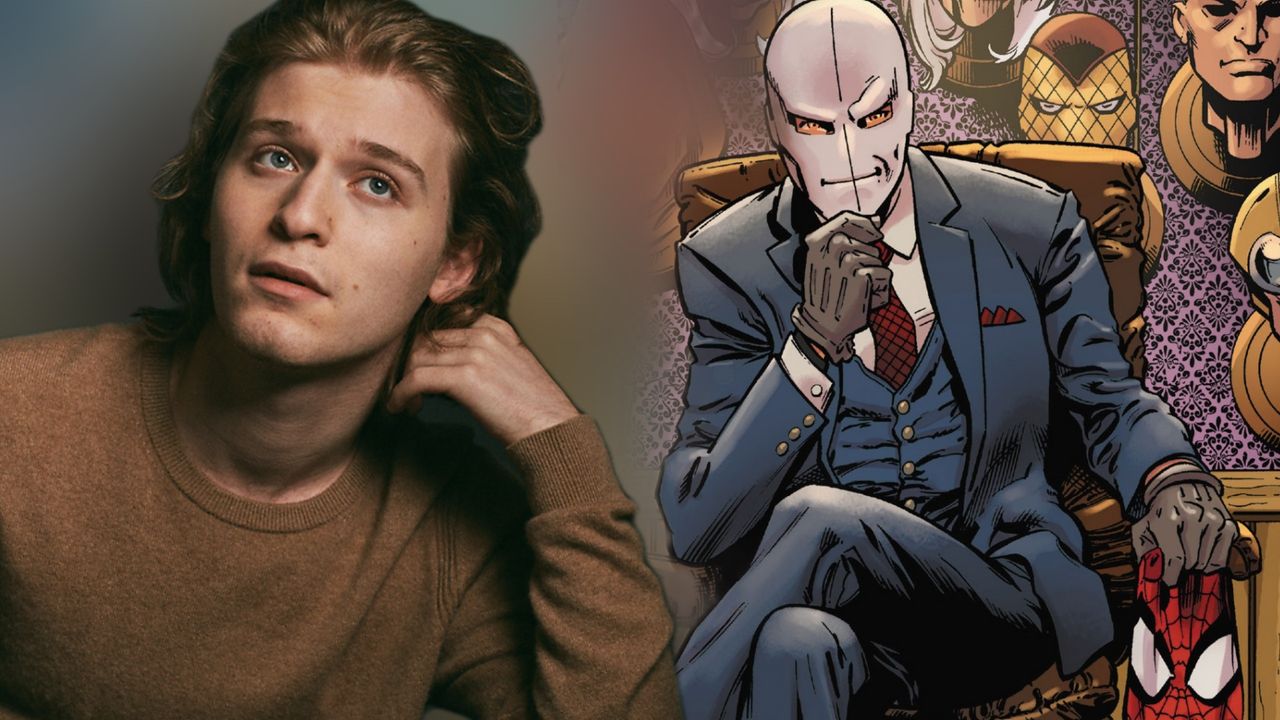 'White Lotus' Breakout star Fred Hechinger has officially joined Sony's Marvel movie 'Kraven the Hunter,' which stars Aaron Taylor-Johnson as the titular character. Hechinger will play Chameleon half-brother of Kraven the Hunter aka Sergei Kravinoff.

Born as Dmitri Nikolaievich Smerdyakov, Chameleon and Kraven have the same father but a different mother. As a child, Dmitri was approached by a man named Gustav Fiers. Fiers took the boy to his brother Karl, also known as the Finisher, after being impressed by the boy's skill to disguise himself. Karl took Dmitri under his wing and sent him to a cover arts school, where he became the Chameleon. Dmitri used his skills and a variety of outfits and make-up to disguise himself as the Chameleon. He wore a multi-pocket disguise vest in which he kept the things he'd need to disguise himself quickly.

The Chameleon is a master of disguise as well as an outstanding method actor and impersonator. He is also an expert at designing realistic masks and make-up. He is a quick-change artist who can take a new disguise in under a minute, although he no longer requires such abilities. He is also fluent in several languages.

Recently, Russell Crowe joined the cast of the film where he is likely to portray Kraven's father. J.C. Chandor is directing 'Kraven the Hunter' from a screenplay by Art Marcum & Matt Holloway and Richard Wenk. Producers are Avi Arad and Matt Tolmach. The film which is set to begin production next month will release on January 13, 2023.

Kraven the Hunter first appeared as an antagonist to the superhero Spider-Man in The Amazing Spider-Man issue #15 in August 1964. He is the Chameleon's half-brother and a founding member of the Sinister Six.

Fred Hechinger is fresh off his stellar performance as the son of Steve Zahn and Connie Britton in HBO's successful series, The White Lotus. He is currently filming Scott Cooper's The Pale Blue Eye, starring Christian Bale, and featured in the Hulu limited series Pam & Tommy. He'll also be seen in the upcoming movie Butchers Crossing, starring Nicolas Cage.

Sony and Marvel Studios' last release Spider-Man: No Way Home has made more than $1.7 billion worldwide. Sony's Venom: Let there be Carnage also made more than $500 million during the pandemic, which led the studio to confirm Venom 3. Sony's upcoming Marvel Project, Morbius is set to hit the theaters on April 1, 2022.