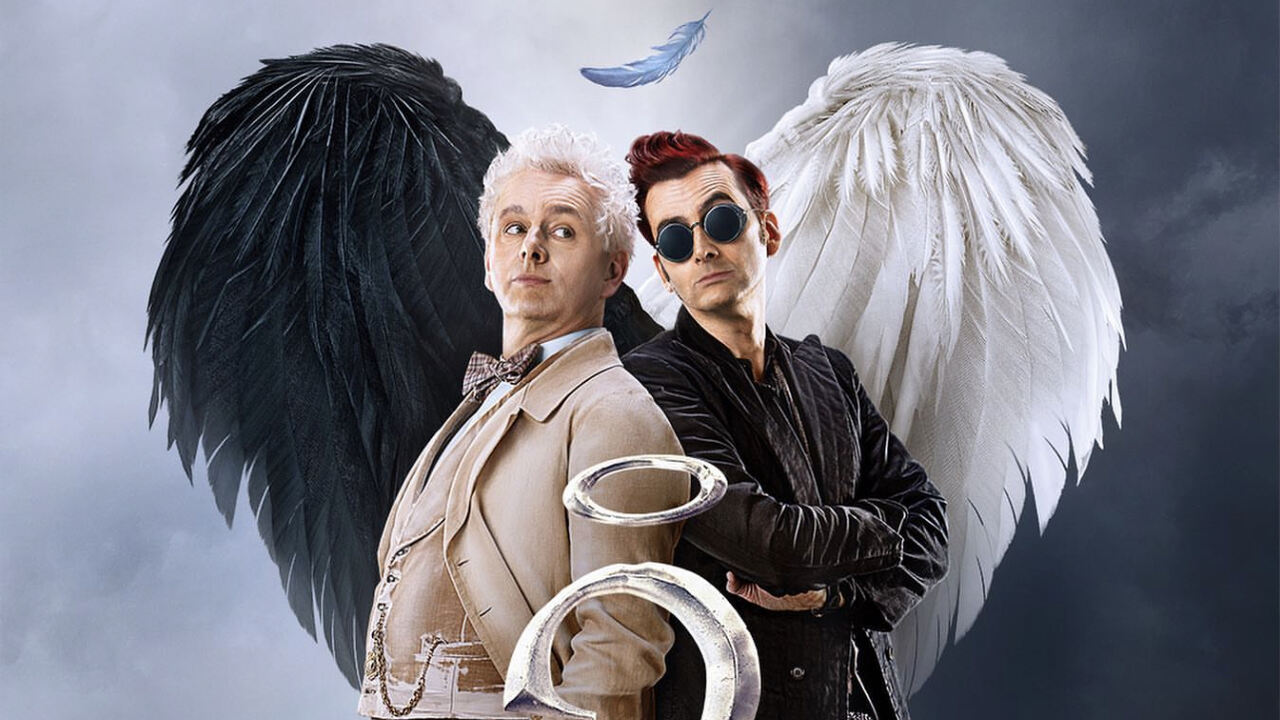 It will be exactly 4 years this month since the first season of 'Good Omens' premiered on Prime Video in May 2019. And finally, Amazon has revealed the premiere date for the second season during the 33rd anniversary of the publishing of the original novel Good Omens: The Nice and Accurate Prophecies of Agnes Nutter, Witch by Terry Pratchett and Gaiman, which was the basis for the first season of the television series.

'Good Omens' Season 2 will release on July 28, 2023, on Prime Video, worldwide, with all the six episodes.

Earlier, creator Neil Gaiman reassured the fans that the ongoing WGA strike will have no impact on the schedule of the show as everything related to its production has already been done and dusted. May 31, 2023, will mark the show's fourth anniversary, so fans should certainly expect some more announcements that day - probably a trailer. Below is the latest poster revealed today for the second season.

Based on Terry Pratchett (Hogfather) and Neil Gaiman's International Best-Selling Novel, the second season of Good Omens will dive into stories that go beyond the source material to shed light on the weird friendship between Aziraphale, a fastidious angel, and rare book dealer, and Crowley, the fast-living demon. Aziraphale and Crowley have been on Earth since The Beginning, and with the Apocalypse averted, they are settling back into normal life among humans in London's Soho when an unexpected messenger poses an unexpected conundrum.

The cast of the series includes David Tennant as Crowley, Michael Sheen as Aziraphale, Derek Jacobi as Metatron, Niamh Walsh, Jon Hamm, Miranda Richardson as Shax, Maggie Service as Maggie, Liz Carr, Gloria Obianyo, Nina Sosanya as Nina, Mark Gatiss, Steve Pemberton, Reece Shearsmith, Doon Mackichan, Quelin Sepulveda as Muriel, and Shelley Conn as Beelzebub. Dame Siân Phillips, Tim Downie, Pete Firman, Andi Osho, and Alex Norton are the new faces in Season 2.

Neil Gaiman serves as executive producer and co-showrunner alongside executive producer Douglas Mackinnon, who has also directed a few episodes. Rob Wilkins, John Finnemore, and BBC Studios Productions' Head of Comedy Josh Cole have executive produced, with Finnemore co-writing with Gaiman. Amazon Studios, BBC Studios Productions, The Blank Corporation, and Narrativia have produced the second season.