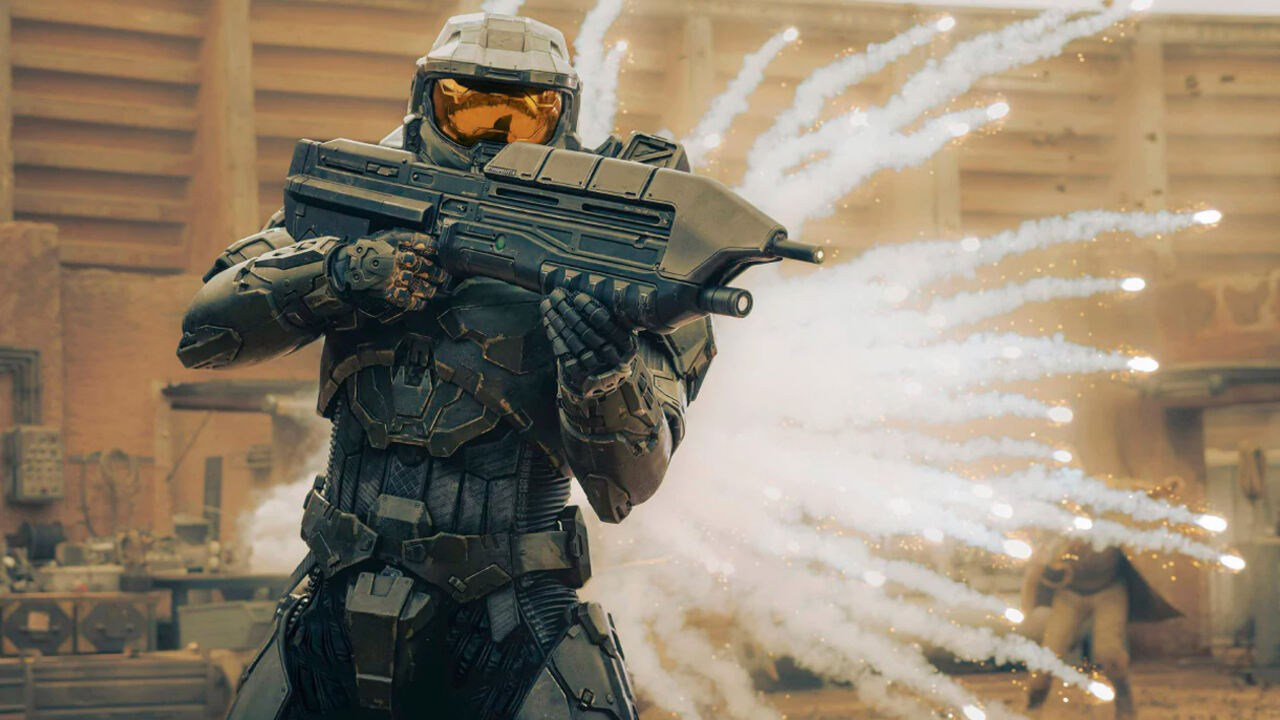 The second season of the sci-fi series 'Halo' has officially wrapped filming this Monday (May 1) in Budapest, Hungary. Season 2 began production in August last year, and was also filmed in Iceland.

Leading actor Pablo Schreiber confirmed the filming wrap via an Instagram post where he thanked all the supporting cast and crew involved with the filming. Pablo wrote, "Behind every single actor on every tv show or movie that u watch there is a team of artists working their asses off to help make that one performance possible. This is my team. Each person here provides a critical service that I would be incapable of performing my role without. They are all talented artists in their own right. Hard workers who have completely committed to joining me on this journey and they're all just wonderful people to boot. We spent a lot of time together these last 11 months. They kept me honest and kept me sane. And I couldn't have done any of it without them! I love them all! From the bottom of my heart… Thank you!!!"

Filming may have wrapped, but there is a lot of post-production work left on the show. With a show like this, the amount of VFX used is much more than any generic sci-fi show. As per the current schedule, post-production on Halo Season 2 is expected to wrap in February 2024. So, we can expect Halo Season 2 to release sometime in the second quarter of 2024.

Last year, the second season added two more new faces to the cast, while promoting a few as regulars. Joseph Morgan joined the series as James Ackerson, a powerful intelligence operative who has spent his career rising through the ranks of the UN Security Council's covert Office of Naval Intelligence. Cristina Rodlo will play Talia Perez, a corporal specializing in linguistics for a UNSC Marine Corps communications team, and a new recruit who has yet to see actual combat.

Fiona O'Shaughnessy who plays Laera and Tylan Bailey who plays Kessler were promoted as series regulars for the second season. Other returning cast members include Natascha McElhone as Dr. Halsey, Jen Taylor as Cortana, Bokeem Woodbine, Shabana Azmi, Bentley Kalu, Kate Kennedy, Natasha Culzac, Olive Gray, Yerin Ha, Charlie Murphy, and Danny Sapani.

In the first season finale, John commands Cortana to take control of his body so he can simultaneously save his team and recover the keystones without activating them, despite her warnings that doing so could permanently wipe away his memories. After John takes a fatal hit, Cortana assumes control of John, rescues Silver Team, and manages to escape with them and both of the keystones. As they depart, Kai asks John if it's really him under the helmet, but he merely gives her a sidelong glance.

David Wiener serves as showrunner and executive producer for the second season. The co-showrunner of the first season, Steven Kane returned as a consultant on the show for Season 2. The series is also executive produced by Darryl Frank and Justin Falvey for Amblin Television in partnership with 343 Industries. Otto Bathurst and Toby Leslie are also executive producing for One Big Picture, along with Scott Pennington for Chapter Eleven and Karen Richards. Steven Spielberg, Kiki Wolfkill, Frank O'Connor, and Bonnie Ross are also executive producers.

The series follows an epic struggle between humans and an alien threat known as the Covenant in the 26th century. 'Halo' was officially renewed for Season 2 in February 2022, before the first season premiere.