Marvel Studios has revealed a new trailer for the upcoming Disney+ Series, Ms. Marvel, which gives us a first clear look at Adaku Ononogbo's Fariha, who is playing a villain in the show.

The trailer includes many new footages and shows Ononogbo's Fariha fighting one on one with Iman Vellani's Kamala Khan. Kamala is using her cosmic powers to defend herself against Fariha, who appears to be using a spear, which looks like the one used by Dora Milaje from Wakanda.

It also leads us to speculate that the Ms. Marvel series might be somehow related to Wakanda. Ms. Marvel may be fighting a rogue group led by Fariha, who have acquired Wakandan weapons. The trailer revealed by Marvel is titled, "Connected," maybe the show is connected to Black Panther, and we may get some info about current happenings in Wakanda. Adaku Ononogbo's Fariha is currently expected to appear in all the six episodes of Ms. Marvel.

The new trailer begins with, "The world has a way of making people feel small. We are connecting, each of us to those who came before us." It contains many references, including one to Captain America, Black Widow, and Iron Man. It also confirms the return of Officer P. Cleary, who is an agent of the United States Department of Damage Control, and investigated Spider-Man's involvement in the Battle of London. He appeared in Spider-Man: No Way Home and interrogated Peter Parker, Ned Leeds, Michelle Jones, and May Parker.

Below is a look at Adaku Ononogbo's Fariha and the weapon she is using: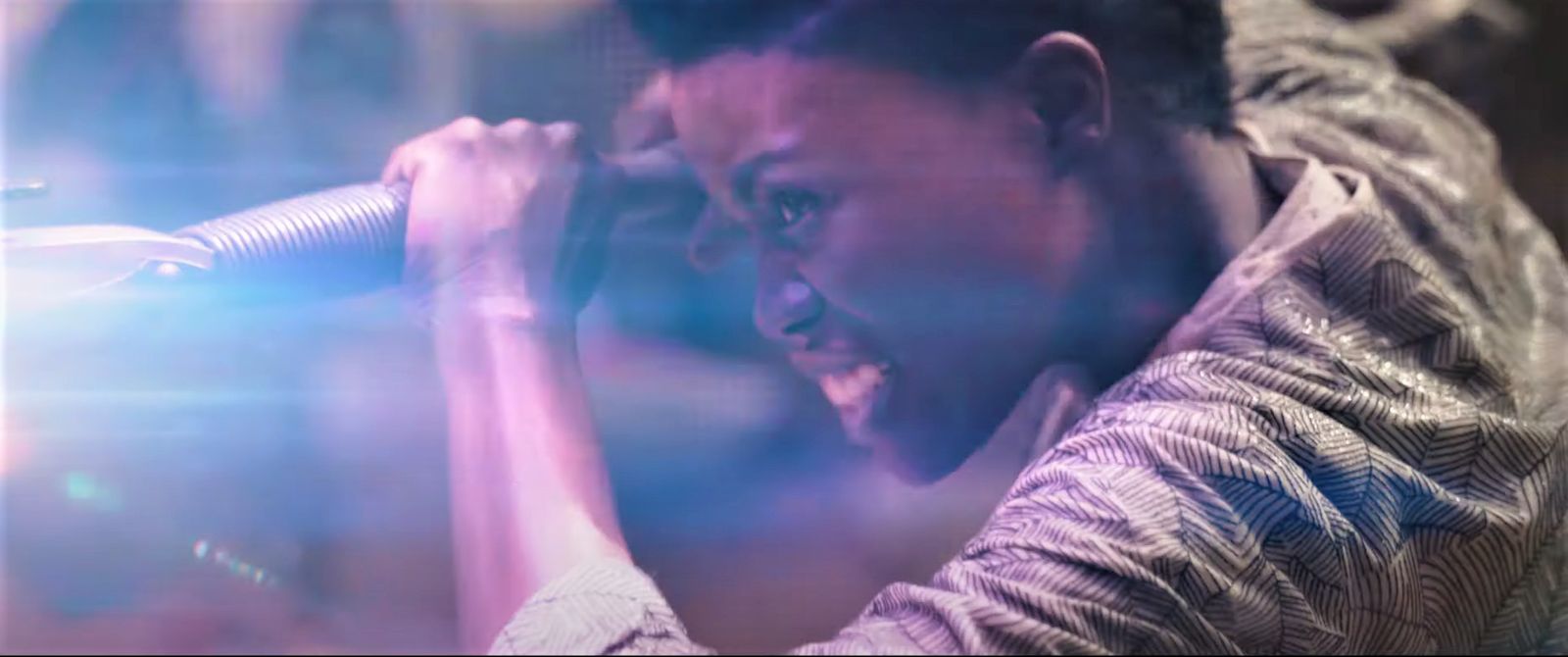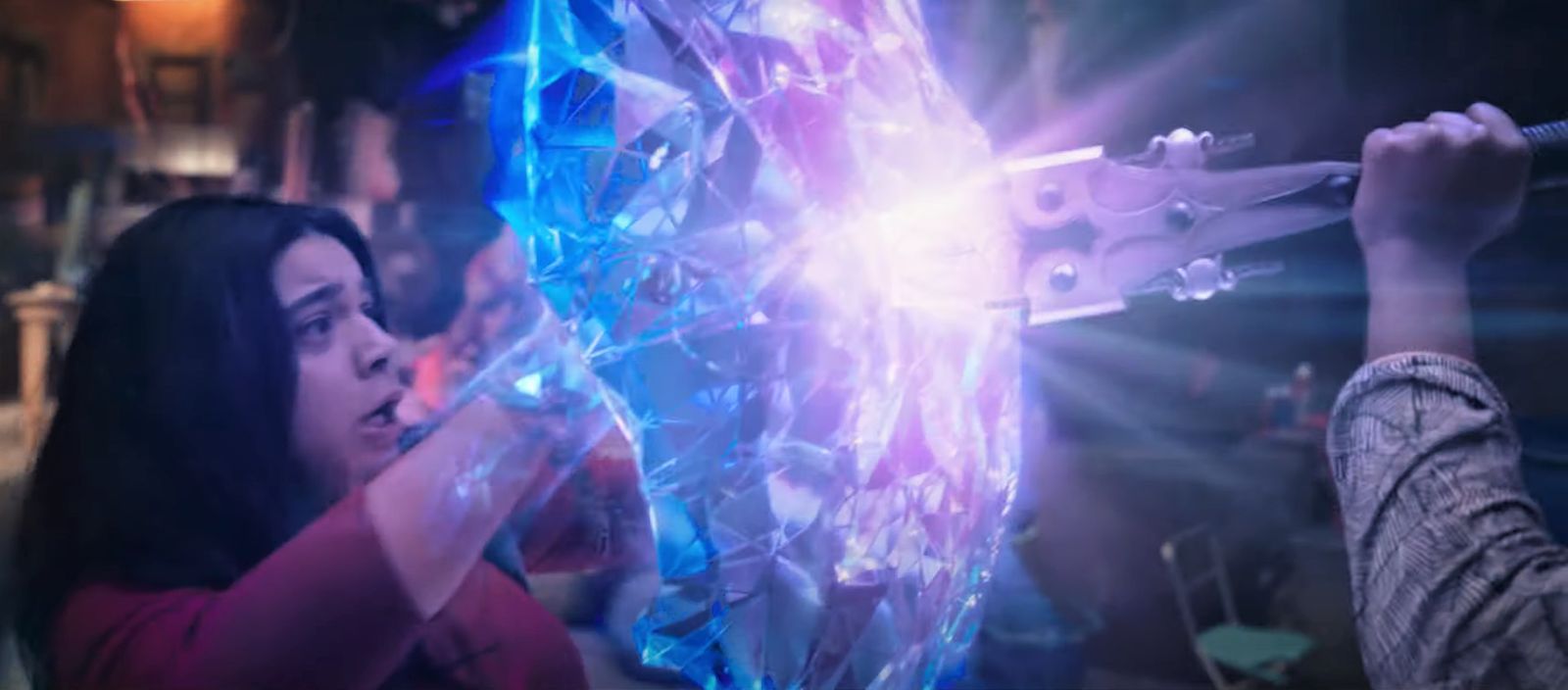 In the first image, it appears that Fariha is using a regular spear used by Dora Milaje (look at the hand and end), but in the second image where we see its front, the weapon appears to be a bit different. It may be a modified version of the Wakandan spear.

Iman Vellani stars as Kamala Khan aka Ms. Marvel. The cast also includes Aramis Knight, Saagar Shaikh, Rish Shah, Farhan Akhtar, Zenobia Shroff, Adaku Ononogbo, Mohan Kapur, Matt Lintz, Yasmeen Fletcher, Laith Nakli, Azhar Usman, Travina Springer, and Nimra Bucha. Episodes are directed by Adil El Arbi & Bilall Fallah, Meera Menon, and Sharmeen Obaid-Chinoy. Kevin Feige, Louis D'Esposito, Victoria Alonso, and Bisha K. Ali are the executive producers. Co-executive producers are Sana Amanat and Trevor Waterson, and Bisha K. Ali is the head writer.

Ms. Marvel is a new, original series from Marvel Studios that introduces Kamala Khan, a Muslim American teenager growing up in Jersey City. Kamala is a Super Hero mega-fan with an enlarged imagination, especially when it comes to Captain Marvel. She is a passionate gamer and voracious fan-fiction scribe. Kamala, on the other hand, feels invisible both at home and at school—that is, until she gains superpowers like the heroes she has always admired. Isn't it true that Life gets better with superpowers?

Introducing Kamala Khan as the first Muslim and Pakistani-origin superhero, 'Ms. Marvel' will premiere its first episode on June 8 on Disney+. The first two episodes will be released on June 15 in select Pakistani theaters, with two episodes premiering together every second week.