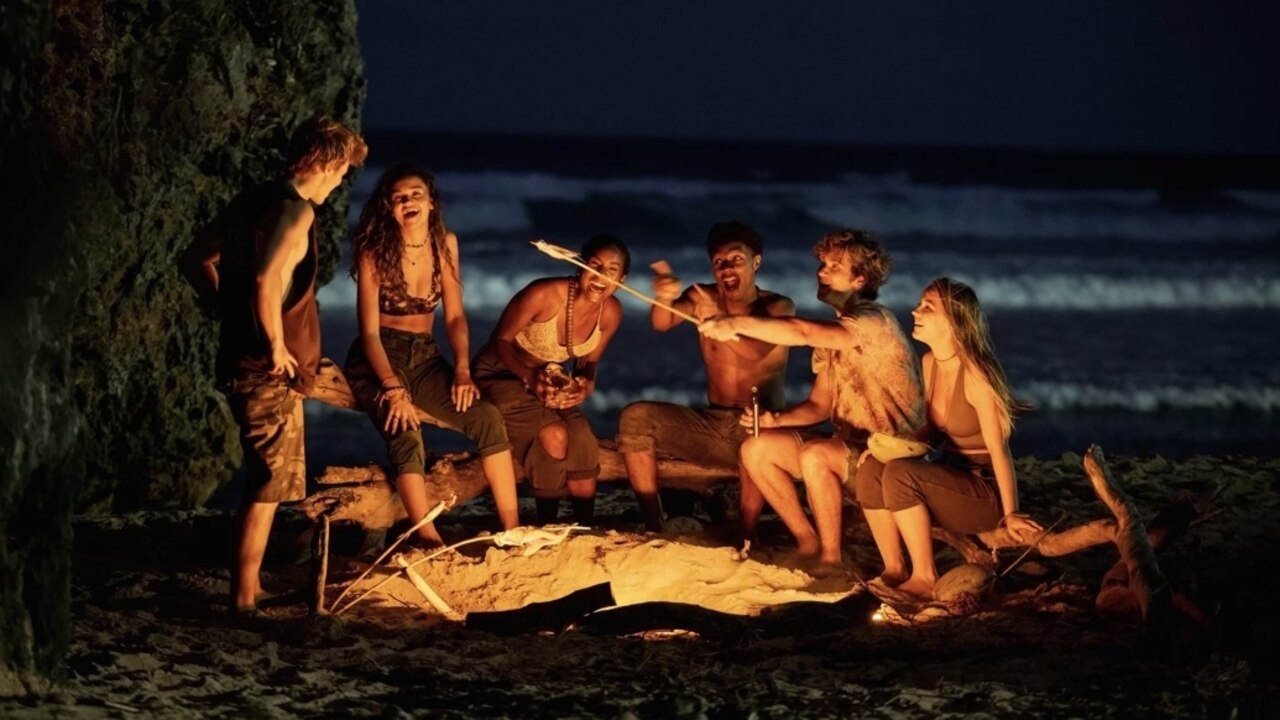 After almost seven months of non-stop shooting in multiple locations, the third season of 'Outer Banks' has finally wrapped up filming this Friday (September 16) in South Carolina, US. Season 3 began production in February this year.

Series star Jonathan Daviss was one of the first to announce the filming wrap earlier this week, and the rest of the cast finished production on Friday, confirmed by the assistant director, Michael G. Jefferson. The second leg of filming in Barbados, which took three weeks, was finished by the end of last month.

As the production is complete and the series will go into the post-prod phase, we might be closer to getting a premiere date. Fans are expecting the third season to premiere sometime by the end of this year, but that seems unlikely considering that we have only three months left before the end of 2022. Netflix has confirmed to give an update on Outer Banks Season 3 on September 24 during its TUDUM fan event. However, it is very unlikely going to be a premiere date or a teaser. Reportedly, Netflix will announce that Outer Banks season 3 has wrapped up filming and will reveal a behind-the-scenes video of the cast confirming the same.

Even though it gets ready in less than expected time, 'Outer Banks' Season 3 is likely to release in Spring 2023. However, fans could hope for it to arrive sooner, but it's a show set in Summer and probably can be enjoyed more in the same season instead of Winter.

"Outer Banks" Season 2 was again a big hit on Netflix with more than 322 million viewing hours in its first 28 days and reportedly gaining more than 10 million new viewers.

At the end of Season 2, Rafe (Drew Starkey) recovers the Cross by shooting Pope (Jonathan Daviss), who leaps overboard with Cleo (Carlacia Grant); they board the lifeboat, followed by Kiara (Madison Bailey) and JJ (Rudy Pankow), who regains consciousness; the Pogues depart, landing on a remote island named "Poguelandia." The Sheriff's office is looking into their disappearance. Limbrey meets Big John (Charles Halford), who is still alive and promises to assist her provided she helps John B (Chase Stokes).

Series creators Jonas Pate, Josh Pate, and Shannon Burke are the showrunners and executive producers of the third season of "Outer Banks." The coming-of-age series stars Chase Stokes, Madelyn Cline, Jonathan Daviss, Rudy Pankow, Madison Bailey, Carlacia Grant, Austin North, Drew Starkey, Deion Smith, and Charles Esten, all reprising their roles in season 3, and also Grant has been promoted to series regular.

Season 2 of "Outer Banks" follows a group of local teenagers, the "Pogues," as they struggle to come to terms with the murder of their friends after a treasure hunt goes bad. However, they quickly learn that John B and Sarah are on the run in the Bahamas and back on the hunt for gold, while the stakes for the rest of the Pogues are swiftly rising at home. When a newly discovered secret reunites the squad for a new mission in unexplored waters, a stunning $400 million is on the line.