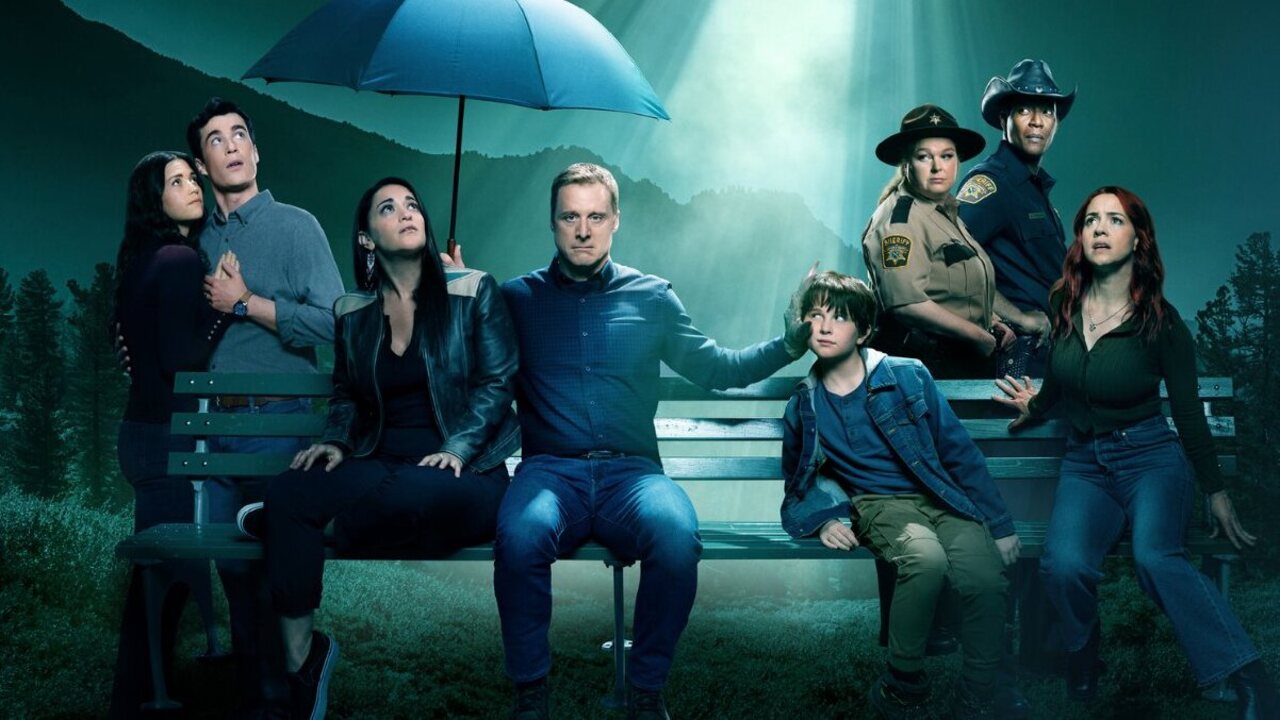 The third season of 'Resident Alien' has officially wrapped up filming this Monday in Vancouver, BC, Canada, series star Sara Tomko confirmed the wrap. The third season began filming on January 30, 2023 and took only three months to shoot the 8-episode third season.

Sara Tomko, who plays Asta in the series confirmed the filming wrap via an Instagram post while also teasing the third season which will release later this year. She wrote, "I am so, so grateful. This season taught me so much. Asta (and Sara) had some real growing pains remedied with so much laughter. It's our best yet. Just wait and see Coming to a living room near you later this year."

At the time of the renewal, Resident Alien was given a 12-episode order for the third season, however, Syfy cut the third season to make it only eight episodes long. The episode cut has raised speculation that the third season might be the last season of the series. The second season aired in two parts of eight episodes each. The first batch of eight episodes aired earlier in 2022, drew a viewership of more than one million per episode on average, which led to Syfy ordering a 12-episode third season in July 2022. However, the second part of Season 2 only had 0.5 million viewers per episode, which is almost half the number of the first part. The significant drop in viewership can be considered the main reason for shelving the Season 3 episode numbers. However, if the third season does well, fans should expect the fourth as well.

In the Season 2 finale, Harry has the alien baby deliver Asta Goliath's message: his people will not be visiting Earth, the Greys will be sending Grey-human hybrids to Earth, and he is Harry's future self. Goliath also claims that General McCallister possesses the resources necessary to save Earth. Joseph, the Grey-human assassin who killed Peter, informs Harry that his people have relinquished Earth and that there is a pod on a mountain waiting to transport him home. Harry decides to go and says farewell to Max, who informs Sahar that he has received knowledge from the future that he will fail to save Earth. Sahar arrives to bid farewell to the alien baby, Bridget, whom Harry has named. Harry reconsiders his decision and uses the pod to send Bridget home.

Season 2 cast of the sci-fi comedy series includes Alan Tudyk as the titular alien, Sara Tomko as Asta Twelvetrees, Corey Reynolds as Mike Thompson, Alice Wetterlund as D'Arcy Bloom, Levi Fiehler as Ben Hawthorne, Judah Prehn as Max Hawthorne, and Elizabeth Bowen as Liv Baker.

Based on the comic book of the same name by Peter Hogan and Steve Parkhouse, 'Resident Alien' follows the story of an alien who crash-lands on Earth, kills, and takes the identity of a pathology physician on vacation. He is asked to do an autopsy on the town's doctor, who died in unusual circumstances. He struggles with the moral dilemma of his undercover mission while simultaneously coping with a 9-year-old boy who suspects him of being an alien.

Executive producer Sheridan from UCP, a division of Universal Studio Group, collaborated with Amblin TV and Dark Horse Entertainment and has adapted Resident Alien for television. Mike Richardson and Keith Goldberg of Dark Horse, Justin Falvey, and Darryl Frank of Amblin TV also serve as executive producers. David Dobkin executive produced and directed the pilot. The series was executive produced and directed by Robbie Duncan McNeill.