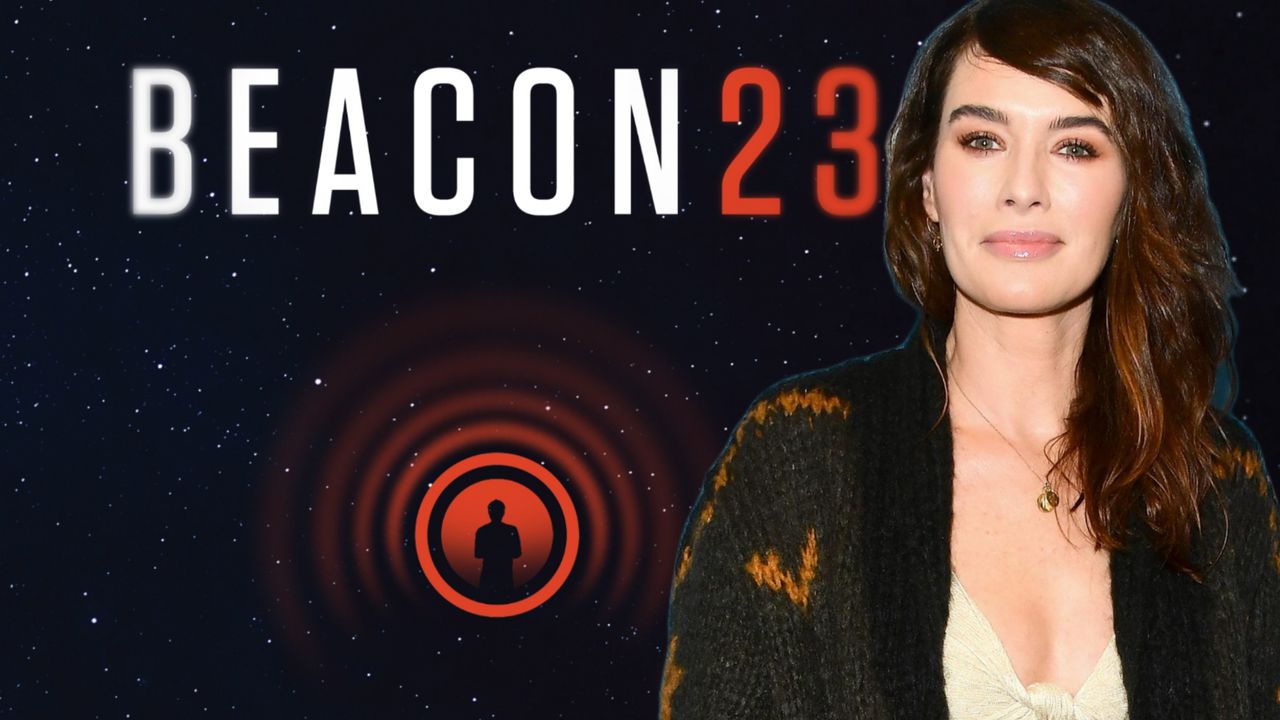 Spectrum Originals and AMC Networks' Sci-Fi Series, BEACON 23 has officially begun filming today (April 19) in Toronto, Canada. This is after multiple delays as earlier it was scheduled to begin filming in October 2021.

Based on the novel of the same name by Hugh Howey, Beacon 23 will continue filming for more than the next six months. The series is expected to wrap up production on November 7, 2022.

Dan Percival is directing the pilot episode. His previous directing credits include sci-fi series, The Hot Zone: Anthrax and The Man in the High Castle. Percival is a BAFTA award-winning independent director, whose credits include Leonardo, Banished, Strike Back, Crossing Lines, and Hunted.

Famous for her role of Cersi in HBO's Game of Thrones series, Lena Headey is leading the AMC series Beacon 23, which is based on Hugh Howey's 2015 sci-fi novel of the same name. Homecoming star Stephan James is leading the series as a Male lead opposite Headey. The first season reportedly has six episodes.

Beacon 23 follows two people — Headey's Aster and Stephan James' Halan — whose fates become entangled after they find themselves trapped together at the end of the known universe. When Aster mysteriously finds her way to Halan, a lonely beacon keeper on his lighthouse in the deepest reaches of space, a tense battle of wills unfolds as Halan wonders whether Aster is a friend or foe. Aster's skill to mask her goal and motives could make her a dangerous opponent" for her new companion.

Hugh Howey is also in Toronto and was teasing the series two weeks back when he posted a photograph of himself with Ryan George and Daryl Morey, and in the background was an old set used for The Expanse. Beacon 23 is filming at the same location where Amazon's Sci-Fi Series, "The Expanse" filmed its fifth and sixth season (final season). Hugh Howey's other novel, Wool is also getting adapted into a TV Series at Apple TV+. Wool is currently filming in London.
View this post on Instagram

The series was earlier scheduled to release in late 2022, which is unlikely to happen now due to production delays. Beacon 23 will now release sometime in 2023, and after a nine-month exclusive run for Spectrum, it will be an AMC original with a second window across AMC Networks platforms.

Zak Penn serves as creator, executive producer, and showrunner, along with executive producers Ira Steven Behr and Katie O'Connell Marsh & Elisa Ellis for Platform One Media Media (a Boat Rocker company).

At the time when the series was given greenlit by Spectrum, creator, executive producer, and showrunner Zak Penn said, "The idea of a lighthouse in space drew me at the moment I saw Hugh Howey's BEACON 23 on the cover. After reading the rest of the pages, I knew I had a story I could adapt to another medium. I've been able to assemble an incredible group of scientists, astronauts, and many of my ideal collaborators to help create an entire universe for this show for the past two years, thanks to Hugh's help and the generous indulgence of our wonderful partners at Spectrum Originals, Platform One Media, and AMC. It's a thrilling endeavor for me, and I'm thrilled to be collaborating with Ira Behr, one of television's brightest minds and, without a doubt, the best beard."

Ira Behr is known for Star Trek: The Next Generation, Star Trek: Deep Space Nine, The 4400, and Outlander.