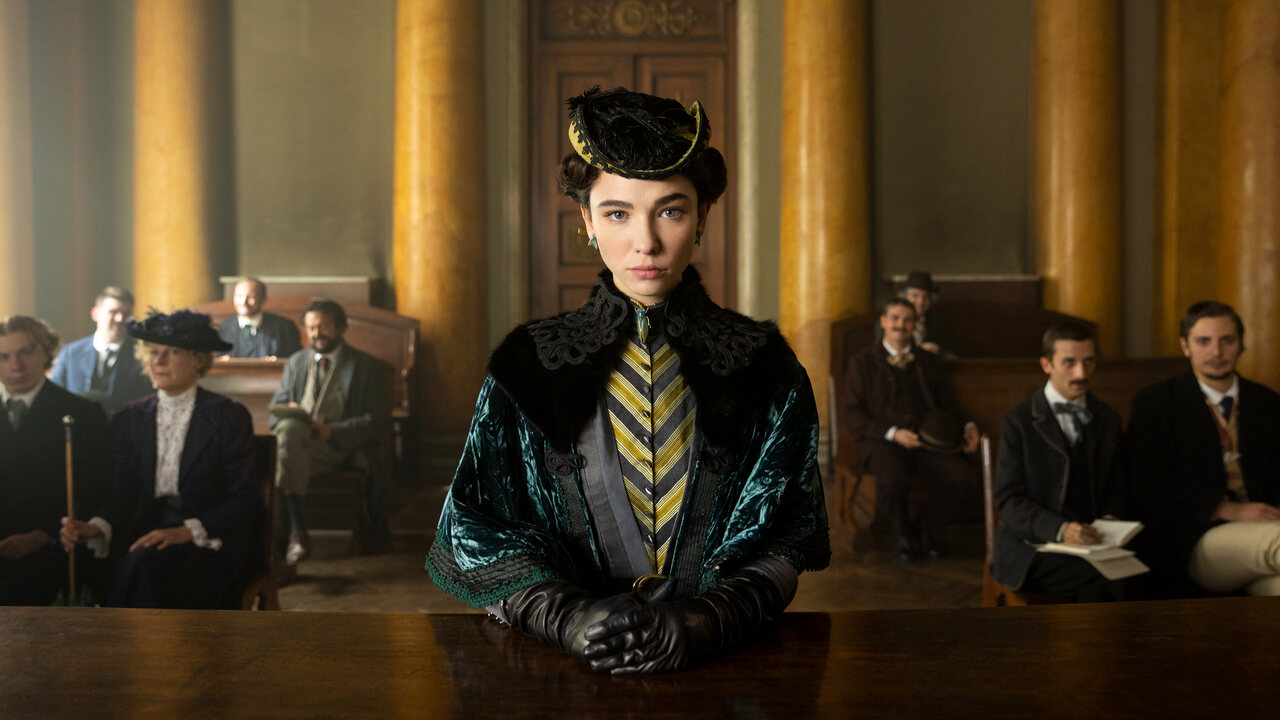 Netflix has officially renewed its Italian-language series, 'The Law According to Lidia Poët' for a second season, more than two months after its first season premiered on February 14 on Netflix.

The filming schedule for the second season of the series which is based on the life of the young Lidia Poët in late 19th-century Turin, has also been revealed. 'The Law According to Lidia Poët' Season 2 will begin filming on June 12 in Turin, Italy, and will take around five months to officially wrap in October 2023.

Originally titled, La legge di Lidia Poët, the series is set in Turin, in 1884. A court ruling prevents Lidia Poët (Matilda De Angelis) from practicing the profession of a lawyer because she is a woman. Lidia, penniless but proud, asks her brother Enrico for a position at his legal business and prepares an appeal, determined to reverse the Court's findings. Lidia talks with the suspects, searching for the truth beyond appearances and prejudices, with a gaze that transcends her period. Lidia's brother-in-law, Jacopo, a mysterious journalist, passes her information and guides her into the hidden worlds of a magnificent Turin.

Created by Guido Iuculano and Davide Orsini, the series stars Matilda De Angelis as Lidia Poët, Eduardo Scarpetta as Jacopo Barberis, Pier Luigi Pasino as Enrico Poët, Sinéad Thornhill as Marianna Poët, Sara Lazzaro as Teresa Barberis, Dario Aita as Andrea, Alessia Spinelli as Albertina, Jacopo Crovella as Atilla Brusaferro, and Camille Dugay Comencini as Nicole.

The first season of the series received favorable reviews from the critics as well as the audience. According to a review by our critic, 'The Law According to Lidia Poët' has an enviable budget, which gets reflected in its flashy period costumes full of laces, velvet, coats, plumes, and more. Additionally, the camera work is crisp and clean. Each scene is framed beautifully, and the camera especially loves Matilda De Angelis as Lidia since it seemingly always frames her in a beautiful light. Read the full The Law According to Lidia Poët Season 1 Review.

Letizia Lamartire and Matteo Rovere are the directors of the series while Elisa Dondi, Daniela Gambaro, and Paolo Piccirillo are the writers. The series is produced by Netflix Italy. 'The Law According to Lidia Poët' Season 2 will release in 2024 on Netflix, worldwide.