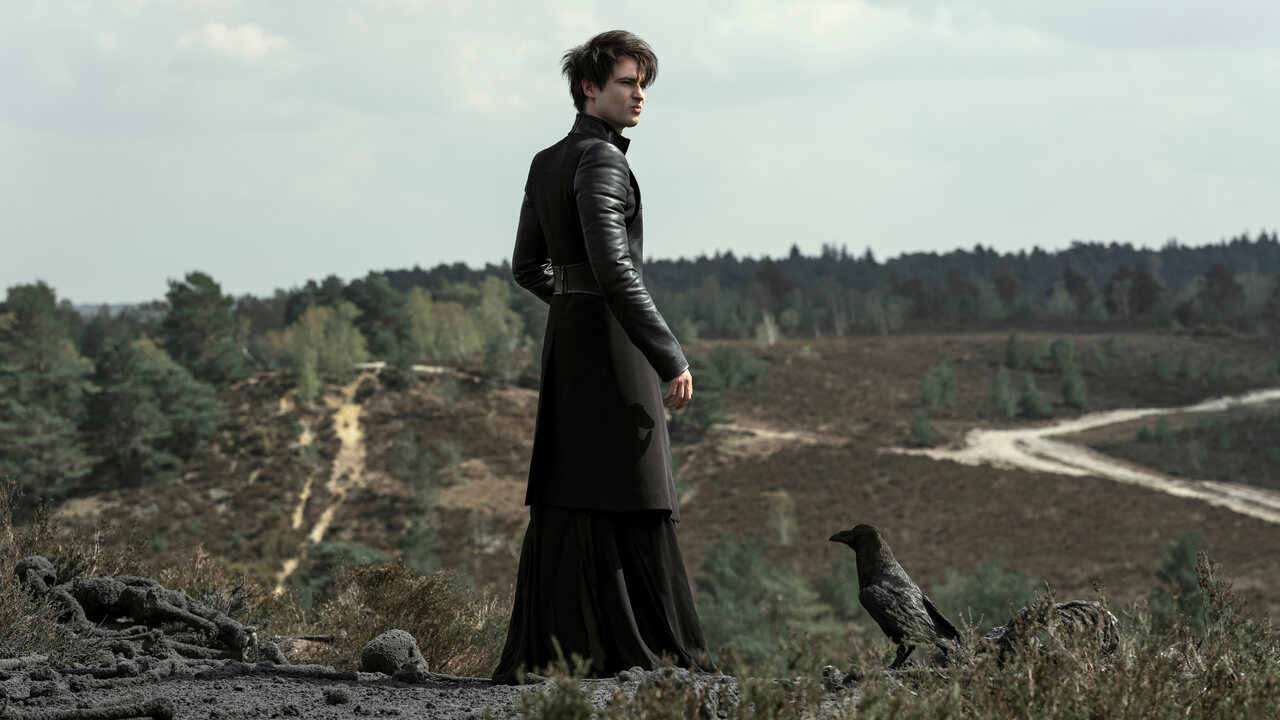 After weeks of delay, Netflix finally confirmed the second season of The Sandman in November last year, now it's gearing up for the next step and planning to begin production as soon as June this year. However, looks like the production will take longer than what fans would have anticipated.

As per the latest update, 'The Sandman' Season 2 is expected to begin filming on June 20, 2023, at Shepperton Studios in Surrey and London. The first phase of the filming will wrap up in October 2023. The production will take a break and again resume in January 2024, which will take more than three months to officially wrap up in April 2024 (the exact day for the second phase of filming is not yet revealed).

If we see the post-production duration of the first season of Sandman, it took more than a year to complete. Going by the second season's production schedule, 'The Sandman' Season 2 is likely to be ready by Spring 2025, which means we can't expect it to release before 2025. But it also depends on the no. of episodes in the second season and how quickly Netflix wants it to air.

Allan Heinberg will return as showrunner along with Jamie Childs as a director. Iain Smith, David S. Goyer, Neil Gaiman, Andrew Cholerton, Samson Mucke, and Alexander Newman-Wise are executive producers. The series is produced by Warner Bros. Television and The Blank Corporation along with Phantom Four for Netflix.

The first season follows the adventures of Dream, who is unexpectedly captured and imprisoned for a century, his absence triggers a chain of events that will forever alter both the dreaming and waking worlds. To restore order, Dream must travel across realms and timelines to right the wrongs he's caused throughout his vast existence, revisiting old friends and rivals and encountering new entities — both cosmic and human — along the way. The first season was released on August 5, 2022, on Netflix with 10 episodes, while an additional 11th episode was added on August 19, 2022.

At the end of the first season, Dream (Tom Sturridge) and his friends and foes, the forces of hell were on the move, led by Lucifer themself (Gwendoline Christie). The new episodes in the second season will dive into that conflict and continue to explore the many challenges facing the universe in the wake of Morpheus' century-long absence.

"The Sandman" is based on the comic book series of the same name created for DC by Neil Gaiman. It follows the people and places affected by Morpheus (Sturridge), the Dream King, as he mends the cosmic — and human — mistakes he's made during his vast existence.

The cast of the series includes Tom Sturridge, Gwendoline Christie, Vivienne Acheampong, Jenna Coleman, David Thewlis, Stephen Fry, Patton Oswalt, Joely Richardson, Kirby Howell-Baptiste, Mason Alexander Park, Donna Preston, Niamh Walsh, Kyo Ra, Razane Jammal, Sandra James Young, Boyd Holbrook, Charles Dance, Asim Chaudhry, and Sanjeev Bhaskar.