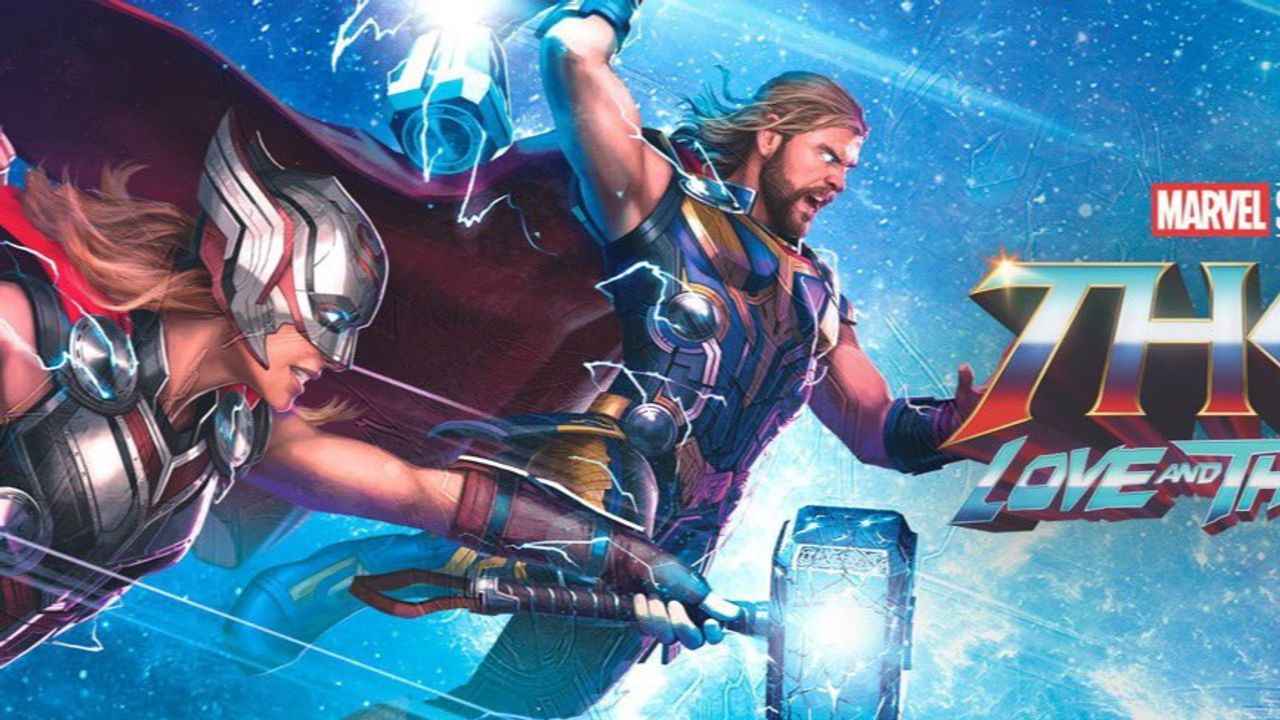 'Thor: Love and Thunder' has become one of the first MCU films that have kept the fans guessing for the longest period before its release. The film is hardly 80 days away from the theaters, and we have no official posters, first look images, or teasers until now. (The first teaser trailer is rumored to be revealed this week.)

However, a few action figures and promo arts have already popped up on the market revealing a few minor details about the film. Recently, such a promo art from the Marvel Legends series revealed a full look at Thor, which is also kind of weird in a good way.

The promo which shows Thor holding the Stormbreaker also came with a short description of the character, which says, "Thor unleashes the power of Stormbreaker to overcome any foe!" The cover also included other characters from the film, Mighty Thor, Gorr, King Valkyrie, Ravager Thor, Star-Lord, and Groot.

This new image also confirms that there will be multiple versions of not only Thor but Chris Hemsworth's Thor. It has been already confirmed that Natalie Portman's Jane Foster will take up the mantle of Thor to become Mighty Thor who wields the hammer, Mjolnir. Now, Hemsworth's Thor also seems to be playing two versions - one, Thor, who wields the Stormbreaker and dresses like an Asgardian, and the other will be Ravager Thor.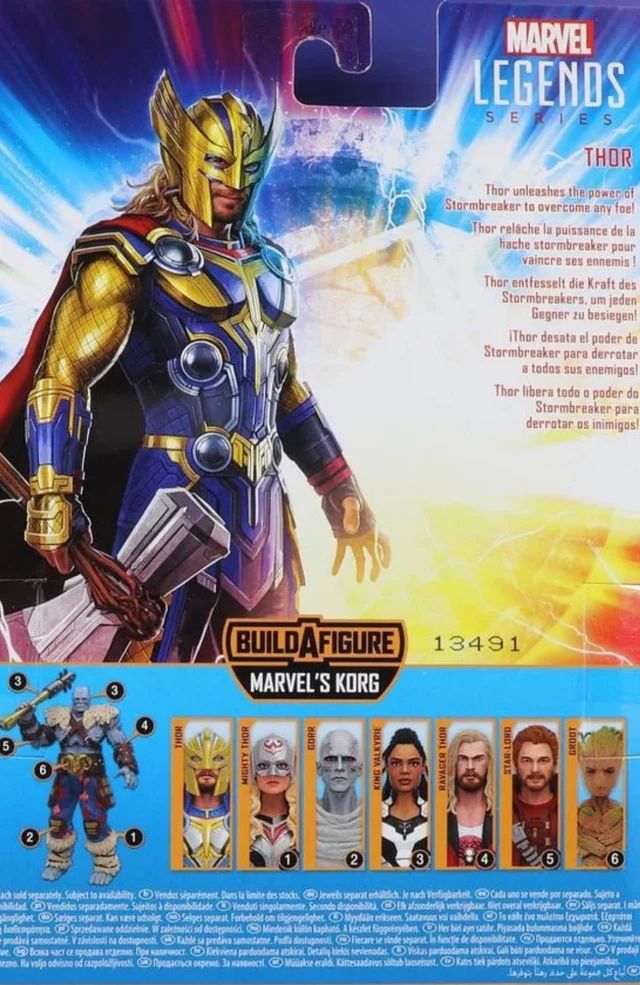 In MCU, the Ravagers are an interstellar crime syndicate comprising of thieves, smugglers, mercenaries, bounty hunters, and pirates. There are nearly a hundred factions of Ravagers around the galaxy. One of the factions was led by Yondu. It seems that Thor will join Star-Lord and other members of Guardians of the Galaxy to become a Ravager for a short period of the film. I cannot confirm how or when this happens, but I would guess that Thor might be going on a secret mission with the Ravagers.

Earlier, the Marvel Legends promo art revealed new looks and character descriptions of Mighty Thor, Valkyrie, Gorr the God Butcher, Star-Lord, and Ravager Thor. Below are the full details:

Mighty Thor: Jane Foster's life is forever changed when she mysteriously comes to possess the hammer Mjolnir and the power of the Mighty Thor!

King Valkyrie: When a dangerous new visitor threatens the livelihood of New Asgard, King Valkyrie is forced to take up her sword once more to defend her people.

Gorr: Wielding a strange and terrifying weapon, Gorr will let nothing stand in his way.

Ravager Thor: Thor wields the mighty Stormbreaker against a terrifying new foe.

Star-Lord: Peter Quill and the Guardians of the Galaxy return, teaming up with friends new and old to defend the galaxy from a dangerous new enemy.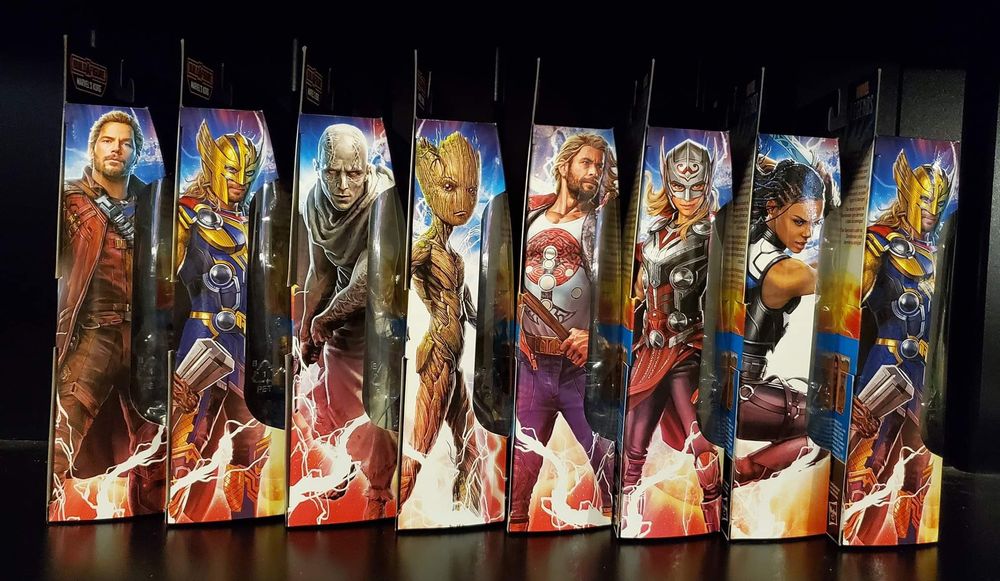 No details about the film are available except Jane Foster, played by Portman, becoming the Mighty Thor, Goddess of Thunder.

"Thor: Love and Thunder" also stars Christian Bale as Gorr the God Butcher, the main villain in the film, Russell Crowe in the role of Zeus, Jaimie Alexander as Lady Sif, Chris Pratt as Star-Lord, Karen Gillan as Nebula, Matt Damon as Actor Loki, Akosia Sabet as Bastet God, Melissa McCarthy as Actor Hela, Sean Gunn as Kraglin, and Simon Russell Beale.

Taika Waititi returns as director for Thor: Love and Thunder which is written by him and Jennifer Kaytin Robinson. "Thor: Love and Thunder" will release in theaters on July 8, 2022.