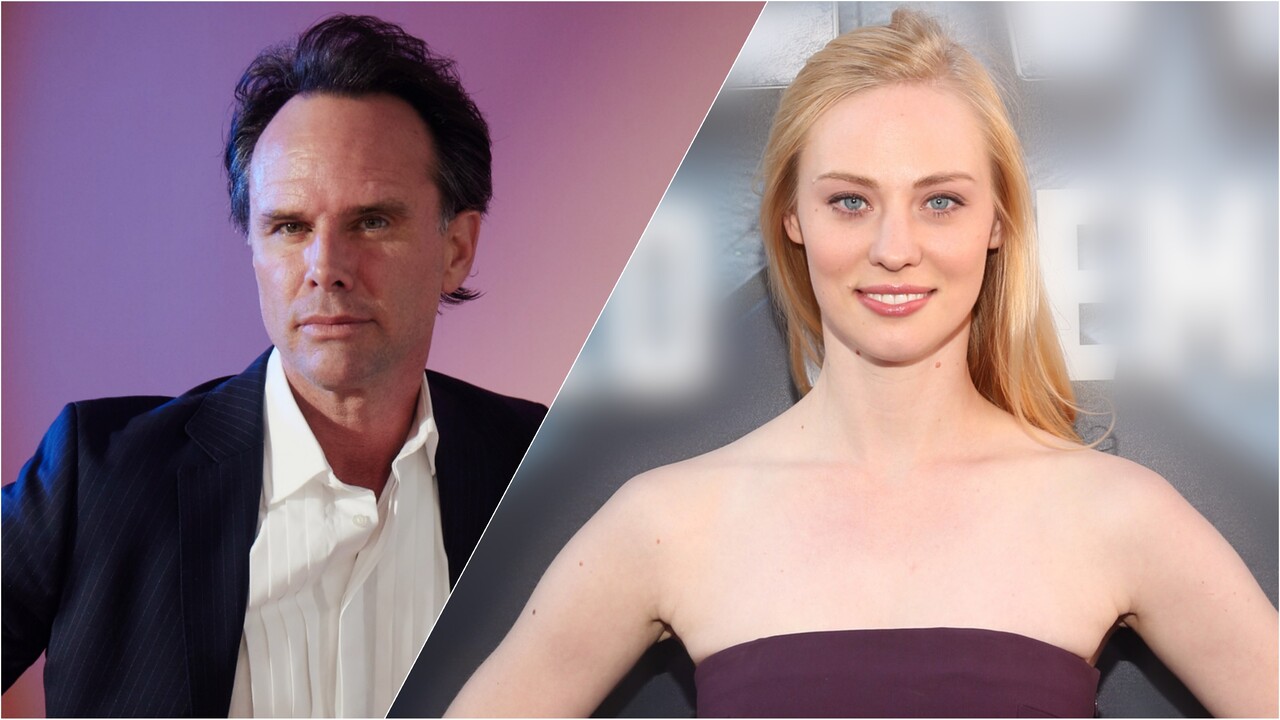 Walton Goggins and Deborah Ann Woll are among the four new actors, who have joined the cast of the upcoming wrestling movie, 'Queen of the Ring,' which is based on the life of WWE Hall of Famer, Mildred Burke.

The other two new actors are Francesca Eastwood and Gavin Casalegno - all four of them will join the leading stars Emily Bett Rickards, Josh Lucas, and Marie Avgeropoulos. The cast also includes WWE Divas Charlotte Flair and Liv Morgan.

'Queen of the Ring' will follow the true story of the tough, gutsy Mildred Burke (Bett Rickards), the first world-famous female pro wrestler and million-dollar athlete, who becomes a champion of a growing entertainment franchise in the 1930s-1950s. Married to business partner Billy Wolfe (Lucas), the brilliant but vicious entrepreneur who pioneered women wrestlers, Mildred endured his infidelity and physical abuse despite the rise of her own power until she couldn't take it anymore. With courage, panache, and a loyal following, Mildred challenged the all-male hierarchy of the wrestling world as she became the first woman to headline over men.

Walton Goggins is known for his role in The Hateful Eight, Predators, Maze Runner: The Death Cure, and Django Unchained. He has also played important roles in TV Shows like Justified, George & Tammy, Invincible, Deep State, and many others. He is also set to play a leading role in the upcoming sci-fi series and video game adaptation, Fallout on Amazon's Prime Video.

Deborah Ann Woll is famous for her role in HBO's True Blood which ran for seven seasons between 2008 and 2014, and Marvel's Daredevil which ran for three seasons on Netflix and now streaming on Disney+. Daredevil is getting a reboot with the main lead Charlie Cox reprising his titular role but the actress is not returning to the show. Deborah Ann Woll recently voiced the character of Laufey in the video game, God of War: Ragnarök.

Francesca Eastwood is known for her role in M. Night Shyamalan's Old, which was released in 2021. She has a very young career and has starred in a handful of films like M.F.A., Awake, and Outlaws and Angels. Her most significant role was in TV Series, Heroes Reborn, where she played Molly Walker.

Gavin Casalegno is known for the Prime Video series, The Summer I Turned Pretty where he plays Jeremiah. He will also appear in its second season, that releases next month. Gavin has also appeared in shows like Walker and had a minor role in The Vampire Diaries.

Ash Avildsen is directing the film from a screenplay he has written based on Jeff Leen's book, The Queen of the Ring, which is based on WWE Hall of Famer, Mildred Burke. Producers are Jim Ross, Aimee Schoof, and Isen Robbins. Intrinsic Value Films, Sumerian Films, and Ring Productions LLC are the production companies behind the film. 'Queen of the Ring' will begin filming on June 12, 2023, in Louisville, Kentucky.