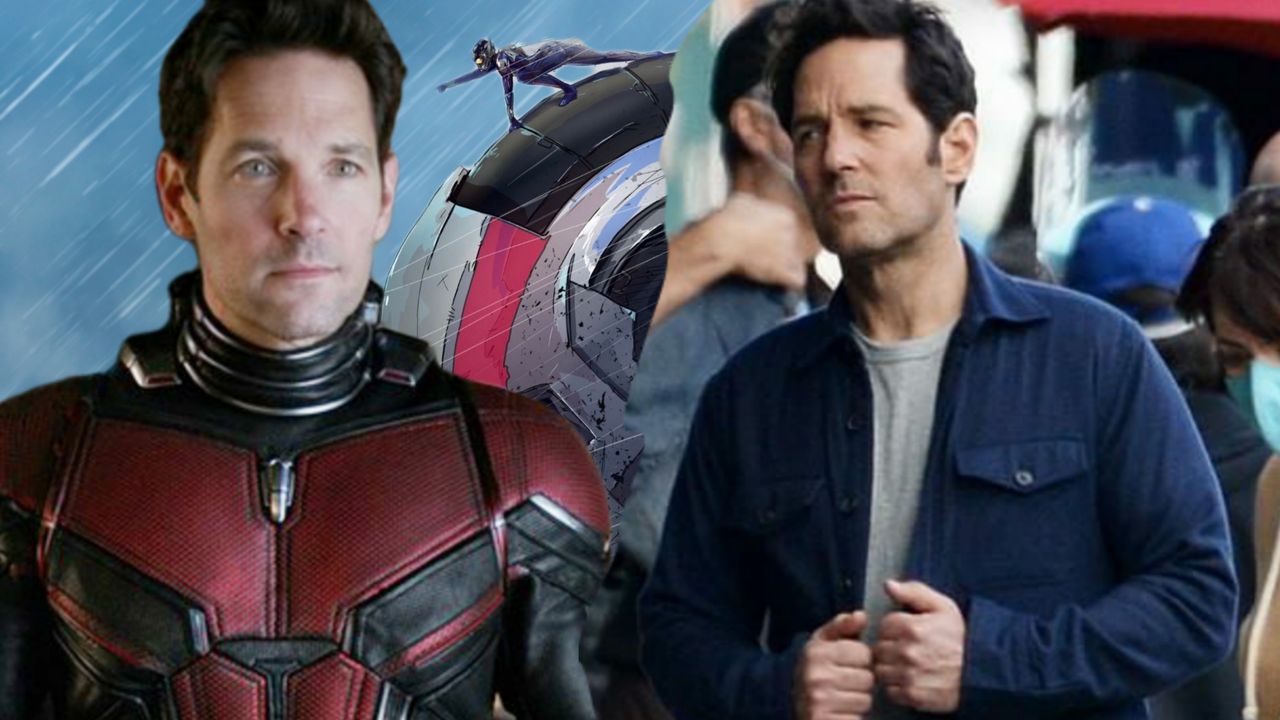 After wrapping up the principal photography last November in London, the team of 'Ant-Man and the Wasp: Quantumania' has now returned to shoot additional scenes in Los Angeles USA.

According to the previous reports, filming was supposed to take place in San Fransico for these scenes. But, it seems like the LA sets have been created to look like San Fransico, which means the film will not shoot in San Fransico. The shooting will reportedly wrap up in a week or max in two, which was always the plan.

Ant-Man 3 is also supposed to film in Atlanta, however, there is no confirmation of it taking place. The film has still got more than one year left before its release, which gives the production team plenty amount of time to plan their shoots and reshoots. Ant-Man and the Wasp: Quantumania is scheduled to release on July 28, 2023.

Previously, production began on Ant-Man 3 on July 26, which took around four months to wrap up on November 23, 2021. Post-production has already begun on the film.

The cast of the film also includes Michael Douglas, Jonathan Majors, Michelle Pfeiffer, Bill Murray, Evangeline Lilly, Kathryn Newton. and Michael Pena.

The Image Direct revealed some pictures of Paul Rudd, who was spotted on the sets while shooting the third film of the Ant-Man franchise. Paul was wearing a grey crewneck shirt under his jacket and sported a pair of black boots.

Ant-Man 3 will further explore the adventures of Ant-Man and the Wasp. The film is a sequel to Ant-Man, Ant-Man and the Wasp, and Avengers: Endgame. It will be an installment of Phase Four of the Marvel Cinematic Universe. The film is directed by Peyton Reed from a screenplay by Jeff Loveness written by Jack Kirby.

Jonathan Majors is playing the iconic time-traveling villain "Kang the Conqueror." In case you don't know, "Kang the Conqueror" is a time-traveling entity, He Who Remains, the creator of the Time Variance Authority, several alternate versions of Kang have appeared throughout Marvel's titles over the years, including his respective future and past heroic selves, Immortus and Iron Lad. We have previously reported that Hailee Steinfeld was spotted on the sets during the filming in London and Ant-Man 3 might be the last regular appearance of Paul Rudd.

The original "Ant-Man," released in 2015, earned over $500 million at the worldwide box office. The sequel, 2018's "Ant-Man and the Wasp," which arrived after the Infinity war, collected $622 million globally.